Things to do in Montana's Yellowstone Country if you Don't Ski
While Montana's Yellowstone Country does have some of the best skiing in the lower 48, we understand not everyone enjoys the sport. Fortunately, there's plenty to do if you don't ski - the whole family can enjoy a winter vacation in the mountains. We've compiled a list of some of our favorite winter things, but we suggest relaxing during these short days and nights. Visit a local bookstore, find a nearby fireplace, and cozy up!
Winter is a beautiful time to soak; the cold air contrasting with the warm waters is extra relaxing. Our area has three fantastic springs: Bozeman Hot Springs, with indoor and outdoor pools, Chico Hot Springs, which also offers lodging, dining, and a saloon with live music; and Yellowstone Hot Springs, a more tranquil spring with both hot and cold plunges.
Enjoy the morning over a freshly roasted cup of coffee
Whether you prefer good conversation, quietly reading, or enjoying the views, you'll find a coffee shop serving delicious coffee, a welcoming atmosphere, and genuine hospitality. There's generally a bustling, yet relaxed energy, fueled by eclectic customers and lively conversation.
Explore your creative side
Look up local art classes and workshops in centers such as Red Lodge Clay Center in Red Lodge, The Shane Center in Livingston, or the Emerson Center for Arts & Culture in Bozeman. For a quick afternoon activity, Arts on Fire in Bozeman is a paint-your-own pottery studio where you pick out the pre-made and glazed pottery piece, paint it, and they glaze and fire it for you!
Yellowstone looks good in its winter whites, with ice-covered bison, steaming hot pots and geysers, and dramatic colors popping against the white snow. Most of the Park is close to vehicular travel, so other than tours, there aren't many people, giving you an even more incredible feeling of vastness.
If Yellowstone isn't on your itinerary, you don't have to go far to find a wildlife sanctuary nearby. The Grizzly and Wolf Discovery Center in West Yellowstone, Montana Grizzly Encounter in Bozeman, and the Yellowstone Wildlife Sanctuary in Red Lodge all provide homes to animals unable to survive independently.
Feel the soft fur of an alpaca
Sentinel Ranch Alpacas, now located in Roberts, Montana, offers ranch tours that include hand-feeding, petting, and learning about alpacas. You can also shop for alpaca apparel, yarn, toys, and meat.
Montana is known for some exceptional steak and potatoes meals, but menus go far beyond your standard fare. Fusion, ethnic, vegetarian, fine dining, food trucks, it's all here. Montana is an agricultural state; chefs utilize locally raised meats, fresh produce, eggs, and even grains in their menus.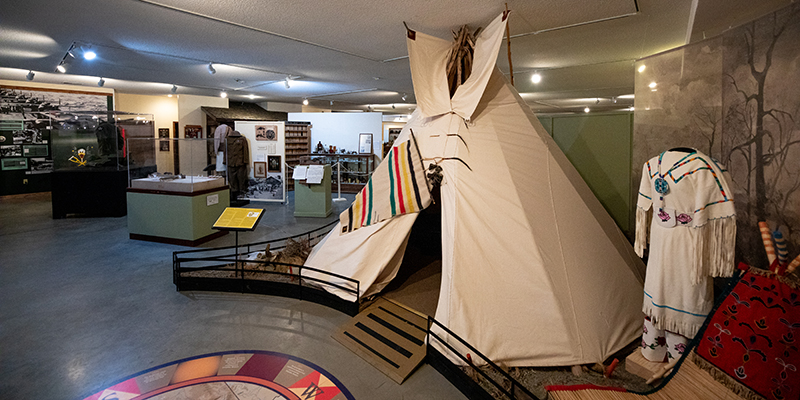 Visit a museum and learn about the past
Montana's Yellowstone Country was once the wild west, and our museums tell a fantastic story of how these small towns were settled. You'll find western artifacts and a rich knowledge base. Gallatin History Museum is located in the former jail, complete with the old hanging gallows!
The winter equivalent to hiking, snowshoeing is simple, inexpensive, and doesn't require much gear. Snowshoes keep you on top of the snow and provide ample stability, so it's easier than you would imagine exploring the plethora of trails in our region, including Yellowstone National Park.
Remember the exhilaration of a good sledding hill
If sledding wasn't part of your childhood memories, it's never too late to start! You'll find designated sledding areas in most towns and inexpensive sleds at most hardware stores. Plus, you get a workout bonus while dragging the sleds back uphill!
For a real treat, reserve a dog sledding trip. These happy canines rush through the woods providing an exhilarating ride. Kids and adults say it's incredible to meet the dogs, explore via sled, and sometimes even mush themselves!
For more winter trip planning ideas, order your free 
Travel Packet.