Wildlife Sanctuaries in Yellowstone Country
Meet Rex, the red fox taken in by a private individual when he was a small kit in 2009. Rex now lives at the Yellowstone Wildlife Sanctuary in Red Lodge, Montana.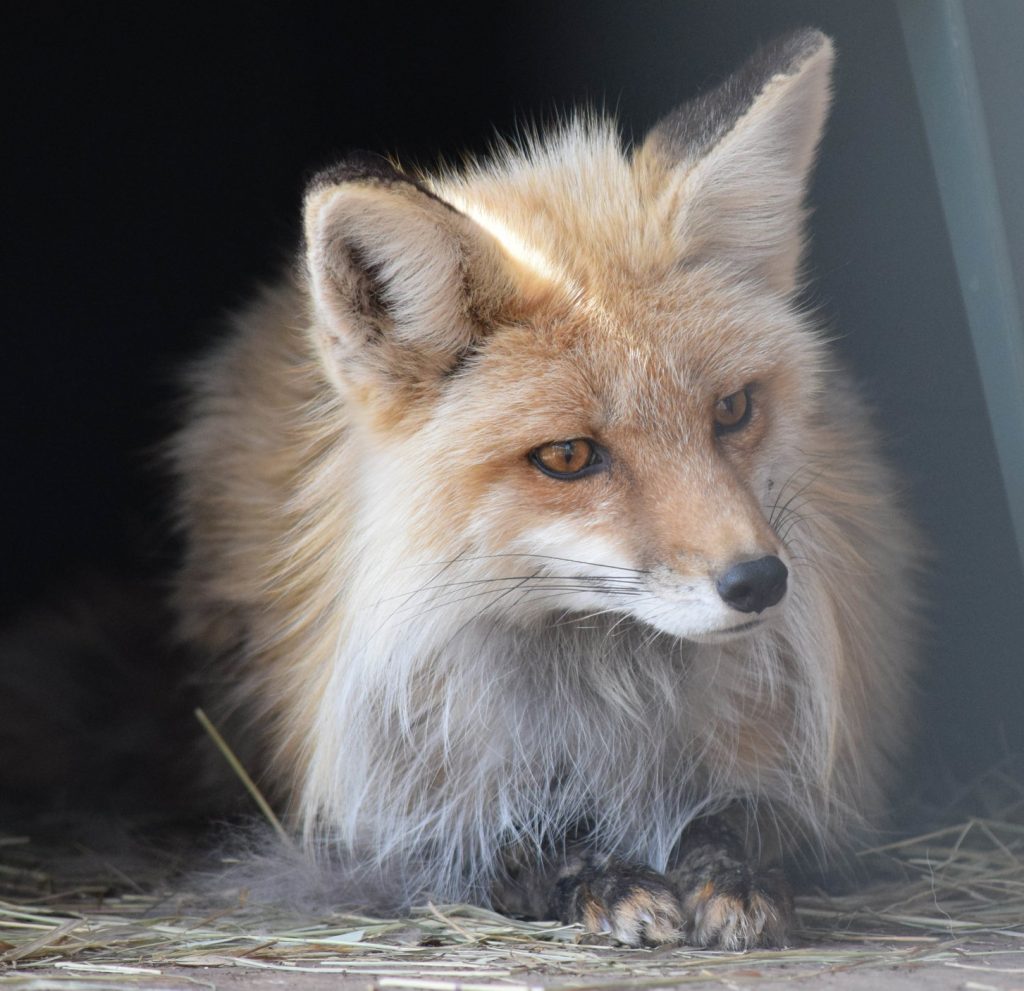 Photo courtesy of Yellowstone Wildlife Sanctuary

Whether due to injury, being orphaned, or becoming habituated to humans, when living in the wild is no longer feasible, some animals can live out their lives in sanctuaries. Animals like 
Rex
, or 
Sacajawea
, the orphaned mountain lion found as a kitten in a window well outside Bozeman, can interact with others of their species while being studied for research and education. For us, that means an opportunity to learn about these magnificent creatures up close and personal. 
If you're traveling to the area, we highly recommend setting aside time to visit one of these unique sanctuaries.
Montana Grizzly Encounter
, Bozeman, Montana
Founded in 2004, this bear rescue and education facility came about when Casey Anderson rescued a
baby grizzly named Brutus, born into an overcrowded wildlife park. Brutus was already comfortable around people, perfect for teaching park visitors about grizzlies, and making educational videos. Casey and Brutus are such good friends; he was his best man at his wedding! Today, the park is home to six bears, Brutus, Bella, Sheena, Jake, Maggi, and Max.
Yellowstone Wildlife Sanctuary
, Red Lodge, Montana
Providing lifelong care for 21 different species of animals and birds, the Yellowstone Wildlife Sanctuary also provides a robust education program for visitors and local schools. The curriculum has numerous classes centered around awareness of the human-wildlife interaction and how we make decisions to prevent animals from lifelong sanctuaries, animal care, and the relationship between ecosystems and conservation. Check out their podcast:
Greater Yellowstone Ecosystem
.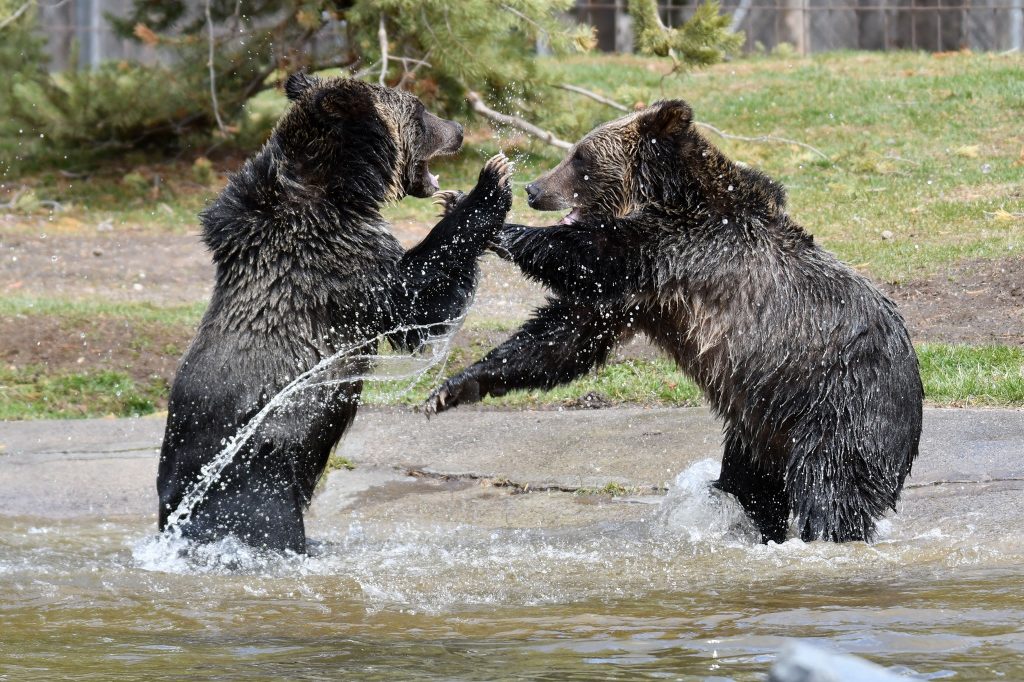 Photo courtesy of Grizzly and Wolf Discovery Center
Grizzly and Wolf Discovery Center
, West Yellowstone, Montana
While grizzlies and wolves are the main focus of this sanctuary; they also have a summer raptor exhibit and a new Otter exhibit! Be sure to check out the many educational programs, including  Keeper Kids, a hands-on 30-minutes program for kids ages 5-12. Kids assist a naturalist in hiding food for the grizzlies, then get to watch while the bears use their sense of smell to find the food. The Naturalist Cabin provides a safe space to watch the wolf packs interact with one another. "BEARS: Imagination and Reality" is an interactive museum exhibit comparing and contrasting the bear of myth, art, literature, history, and folklore with the bear scientists, outdoorsmen, and researchers.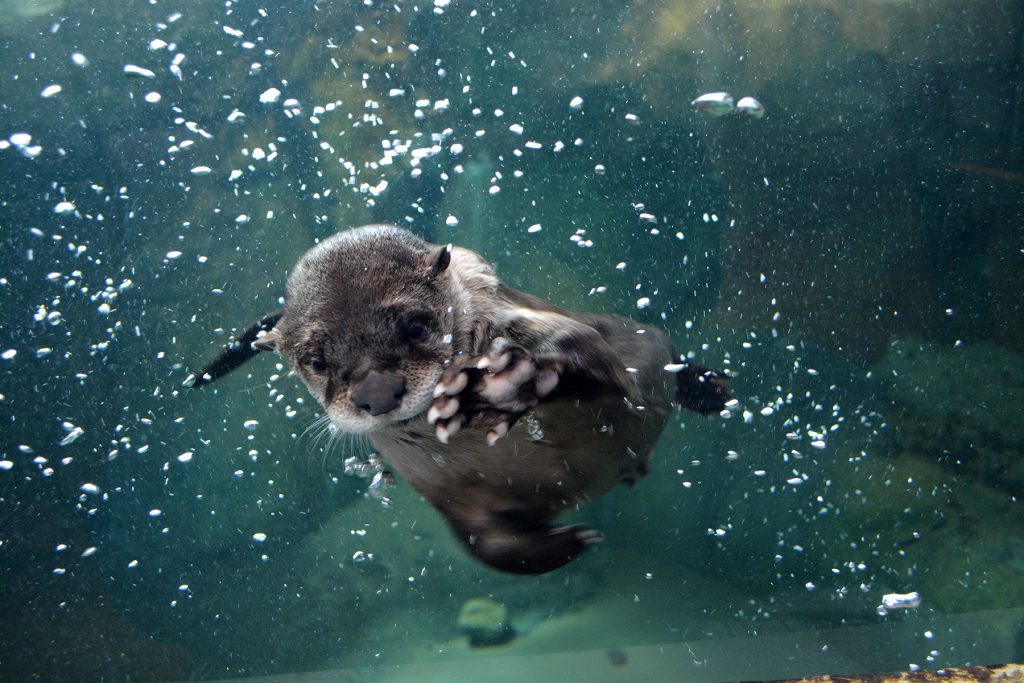 Photo courtesy of Grizzly and Wolf Discovery Center
Montana Raptor Conservation Center
Focused on raptor rehabilitation, this center is not open to the public. However, in addition to rehabilitation, outreach, education, and research are top priorities. They offer educational programs for most years, but you can always learn more by checking out their 
YouTube
Channel
.