Follow the Trail to…Bookstores, Dinosaurs, Pie, Burgers and Brews!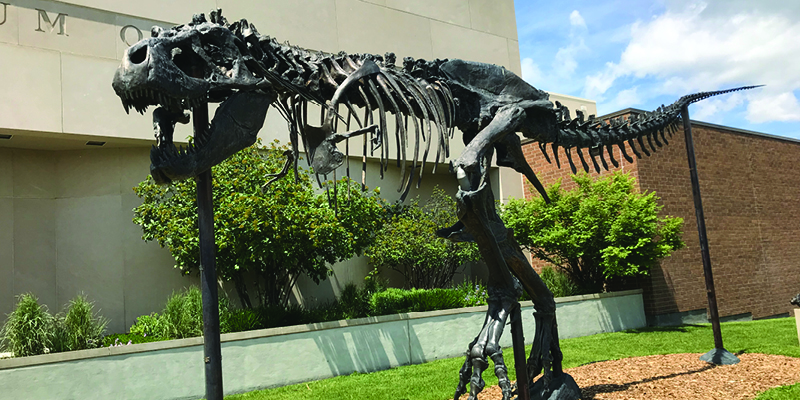 Who says trails are just for hiking? In Montana, you can explore more than the great outdoors; we've got trails to educate, inspire and even fill your belly!
These hot summer days are perfect for relaxing into a good book, and there are plenty of independent bookstores in Montana's Yellowstone Country. In fact, I just learned that Montana has more per capita than any other state — an impressive statistic!
As such, our friends in Southwest Montana spearheaded the 
Montana Bookstore Trail
. A fun way to explore the bookstores along your adventures. (And let's be real, a vacation is only a vacation with a new book to dive into!) It works like this: Stop by participating bookstores, peruse the shelves, find yourself a good read and get your passport. Each store you visit will stamp your passport. At the end of the "trail" or the end of the summer, scan the QR code on your passport for a chance to win a Bookstore Trail Tote full of books and goodies!
In our region, participating bookstores include
Book Peddler
in West Yellowstone,
Country Bookshelf
and
Isle of Books
in Bozeman,
Tumbleweed Bookstore
in Gardiner,
Beartooth Books
in Red Lodge,
Conley's Books and Music
,
Elk River Books
and
Wheatgrass Books
in Livingston. While you're exploring, be sure to check their upcoming events. Many of these bookstores host readings, lectures and book signings by favorite authors. And if you want a full rundown of our local bookstores, you can find it on our 
blog
.
This is one of several themed trails in Montana. You can also follow the 
Dinosaur Trail
, which has the same concept but instead leads you to some of the country's most extensive collections of dinosaur fossils.
Montana is one of the richest areas in North America to find dinosaur fossils. Since dinosaur bones are buried under miles of rock, a geological mountain-building event needs to happen to unearth the bones. Many bones were brought closer to the surface when the Rocky Mountains were rising and depositing new rock.
Makoshika State Park, southeast of Glendive, is rich in fossils, leading to some of the world's most important discoveries. In Makoshika alone, ten species of dinosaurs have been discovered, with more remains to uncover.
You can start the Dino Trail right here at
Museum of the Rockies
, with their extensive collection of dinosaur fossils, including one of the largest and most important in the United States. The museum houses rare and significant specimens that provide valuable insights into the prehistoric world and contribute to scientific research.
If you're in Central Montana, you'll want to check out the 
Pie Trail
, which includes twenty restaurants serving delicious homemade pies. Huckleberry is a local favorite, but you'll find all kinds of berries gracing the crust during the summer.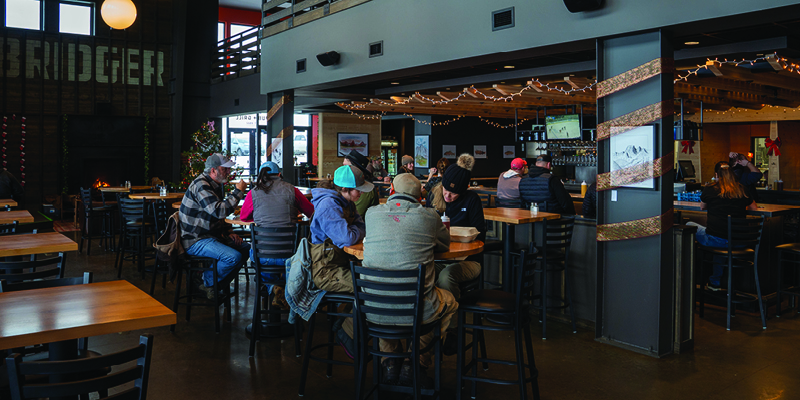 Southeast Montana has developed the 
Burger Trail
, twenty-five restaurants with innovative and delicious burgers to celebrate the state's thriving beef industry. Many of the restaurants serve local beef in addition to bison and elk burgers.
Of course, we're proud of our own pies and burgers here in YC. Iron Horse Café in Three Forks has such an extensive selection of pies you'll have a hard time choosing, and the Kountry Korner Café in Four Corners also tops our list. As for burgers, I recommend 
The Grizzly Bar
 in Roscoe or the  
Happy Hour Bar and Grill
 on Hebgen Lake.
And finally, the Montana Brewers Association created 
The Montana Brewery Trail Map
. Montana has over sixty craft brewers, and a vast portion are right here in YC. They are turning out some fabulously creative brews, and if you're a beer lover, I guarantee you'll find more than one to write home about.
Happy trails!