The Best Bookstores in Montana's Yellowstone Country
"You see, bookshops are dreams built of wood and paper. They are time travel and escape and knowledge and power.
They are, simply put, the best of places." - Jen Campbell

Montana's Yellowstone Country is known for its stunning natural beauty, friendly locals, and rich history. It's also a literary hub, drawing celebrated writers like the late Jim Harrison to call Montana home. Adding to the allure are the many local bookstores that create a sense of community through book readings, signings, lectures, and book clubs. From cozy cafes to used bookstores on wheels, you'll find exciting booksellers and spectacular spaces to relax and peruse.
Located in the heart of West Yellowstone, the Book Peddler and Coffee Cafe is a great place to stop and refuel on your trip to Yellowstone. Enjoy their wide selection of books, freshly baked goods, homemade soups, and specialty coffee drinks. 
Bozeman is home to a Barnes and Noble for those looking for a more traditional bookstore experience. This national chain offers a vast selection of books, including bestsellers, classics, and children's books. Grab a coffee treat from the in-store Starbucks as you ponder the choices.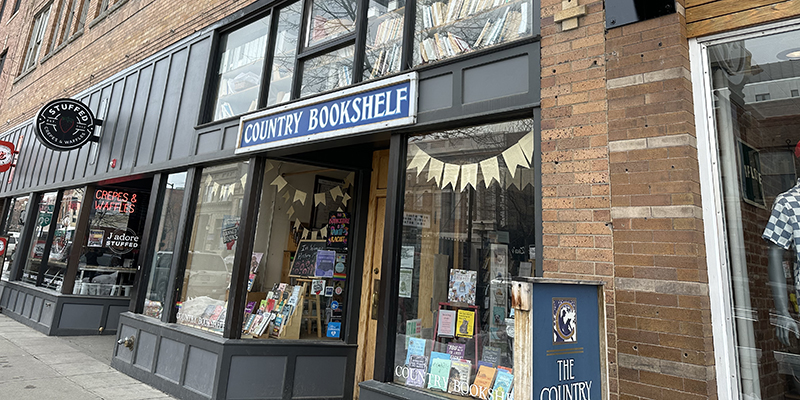 This woman-led bookstore has been a Bozeman favorite since it opened in 1957 and featured on Good Morning America, Conde' Nast Traveler, Martha Stewart, and C-SPAN. This charming bookstore has a great selection of books, including local authors and children's books, and hosts author events and book clubs. 
Isle of Books, Montana's biggest used bookstore, offers over 75,000 books at affordable prices. Please stop by their new convenient location and chat with the friendly staff, who are always happy to help you find your next read. They also buy, and trade used books, so bring your old books and trade them in for something new!
Vargos Jazz City and Books is a unique bookstore in Bozeman that combines two of the best things in life: books and jazz music. This cozy bookstore offers a selection of books on jazz music and musicians, as well as a curated selection of fiction and non-fiction books, including rare and out-of-print titles.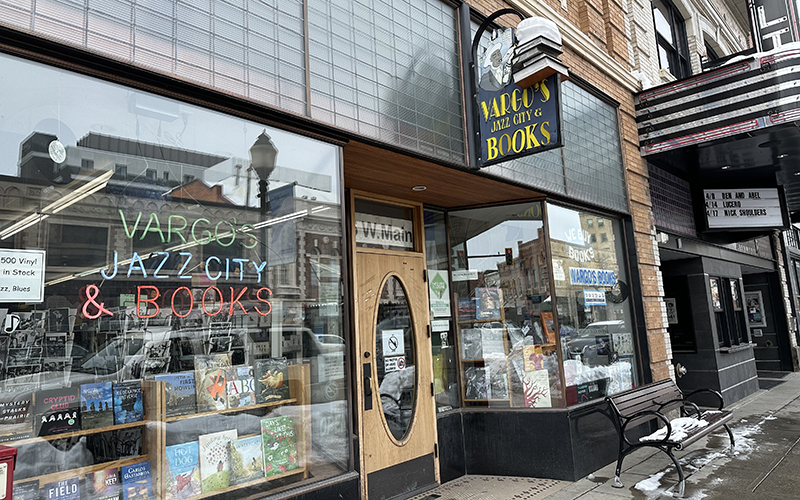 The Montana State University Bookstore is the go-to place for students, faculty, and Bozeman residents. In addition to textbooks, school supplies, and MSU gear, they have an extensive selection of art supplies. 
Bookies is a used bookstore on wheels in the food truck court on North 7th Ave. This unique bookstore offers a wide selection of used books at affordable prices. Browse their selection while waiting for your lunch! 
Wheatgrass Books and Green Door Gallery is a lovely combination of books, art, and gifts. This charming bookstore offers a selection of books on topics such as spirituality, health, and wellness and hosts events such as art openings, poetry readings, and book signings. 
Another local favorite, Elk River Books, has a great selection of rare and collectible outdoor literature, including Native American and outdoor literature. In addition, they host several events, including regional author readings, signings, and lectures, making it a great place to connect with other book lovers and authors in the community. 
This cozy bookstore has been operating continuously for over 130 years. Since 1883, they have carried an eclectic selection of books, including history and Montana authors, office supplies, art, and vintage pieces. 
What's better than a great bookstore? A great bookstore that also carries musical instruments. Stop in for a good dose of creativity at this charming bookstore. 
With a great selection of novels featuring travel planning books on Yellowstone, Tumbleweed Bookstore is an excellent stop if you're visiting the North side of Yellowstone National Park. (They also have some delicious homemade baked goods and breakfast, lunch, and dinner, including sack lunches!) 
Beartooth Books is Red Lodge's beloved independent bookstore. With a carefully curated book selection, and several local book clubs held monthly at local restaurants, you'll have plenty of opportunities to expand your horizons!
Discover more 
Bozeman shopping
 opportunities!