Five Can't-Miss Scenic Drives in Montana's Yellowstone Country
Paradise Valley Scenic Loop                                                                                  
Photo, Jean Modesette
Aptly named, Montana's Paradise Valley is impressive any time of year, but the area's fall foliage is especially stunning. The 62-mile scenic loop through the valley follows the Yellowstone River (the last major undammed river in the lower 48) along the soaring peaks of the Absaroka Mountains to the east, with the picturesque Gallatin Range to the west. Along the route, the contrast of golden cottonwood and aspen trees, green pine and snowcapped mountains will take your breath away.
Begin your trip in Livingston, heading south on U.S. Highway 89 toward Gardiner. Be sure to stop at
Mallard's Rest Fishing Access Site
(13 miles from Livingston at mile marker 42), for what might be the most scenic part of the drive. Continue south toward Gardiner, turning onto East River Road (State Highway 540) to begin heading back north.
Bring your bathing suit and plan to stop at
Chico Hot Springs
, a historic resort tucked into the foothills of the Absarokas. After a relaxing soak, grab a bite to eat at one of Chico's two dining options, Percie's Poolside Grille or the Chico Dining Room, and, if you're up for it, stay the night in one of Chico's cozy rooms for an extended Montana road-trip experience. From Chico, head to East River Road and follow the river north toward Livingston along this gorgeous backroad.
Insider Tip:
Back in Livingston, spend time exploring the numerous downtown
art galleries
and eclectic shops downtown, as well as the top-notch
restaurant scene
. If you're a music fan, check out the schedule at
Pine Creek Lodge
for great local and regional bands.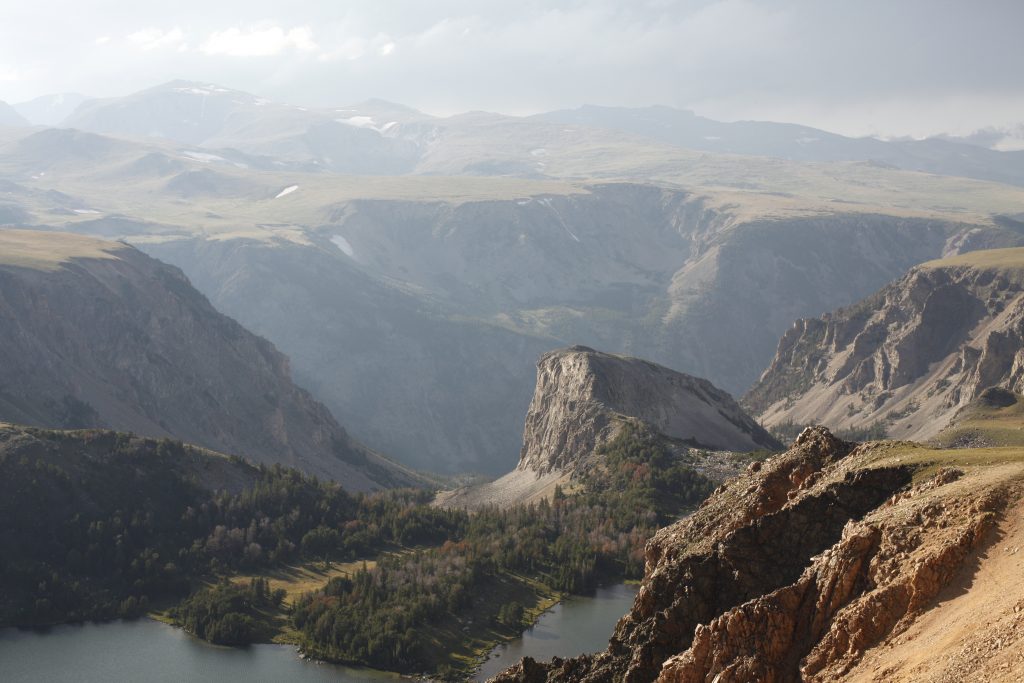 Beartooth Highway                                                                                             
Photo, Dolan Personke
Charles Kuralt, journalist and
On the Road
television correspondent, referred to the
Beartooth Highway
as "the most beautiful drive in America," and we agree. This stunner is
68 miles of amazing
, and will certainly leave you breathless.
Spanning from Red Lodge to Cooke City, this All-American Road boasts the "highest elevation highway" in the Northern Rockies. As you wind through the Absaroka and Beartooth mountain ranges you'll find numerous scenic pull-outs with not-to-be-missed vistas including 20 peaks towering over 12,000 feet.
Venture off the main highway and explore high alpine plateaus, pristine glacial lakes, lush forested valleys, waterfalls and numerous wildlife. You may want to take your time and stay awhile in the area. Fortunately, both Red Lodge and Cooke City provide plenty of authentic Montana charm and hospitality.
Insider Tip:
The road is typically open from the Saturday of Memorial Day weekend until mid-October, weather permitting. Bring a windbreaker and warm clothing regardless of the weather; it can change quickly. Also, this is at least a three-hour drive, so be sure to eat first or pack a lunch.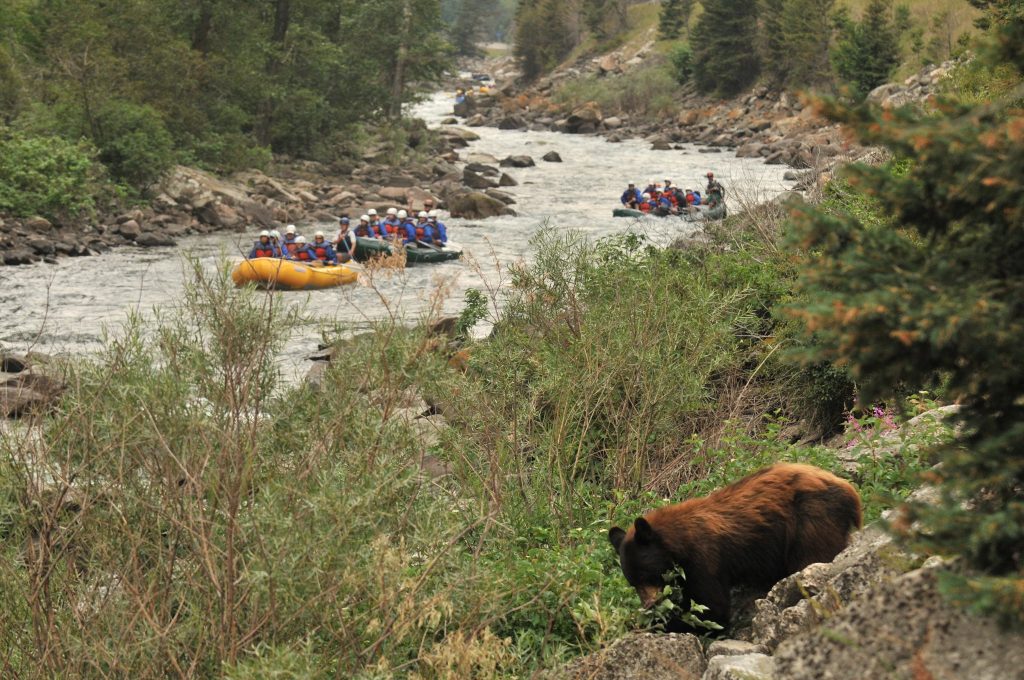 Gallatin Canyon                                                                                                
Photo, Geyser Whitewater
If you've seen the movie
A River Runs Through It
, you've seen the beautiful Gallatin Canyon…on screen anyway. But nothing compares to the real thing.
From Bozeman to Big Sky, follow the Gallatin River west on U.S. Highway 191. As you make your way through towering rock formations, expansive valleys and deep forests the fall scenery is captivating. If you're up for a little exploration off the road, you'll find
hiking trails
and mountain lakes on either side of the canyon. Or cast a fly rod into the blue-ribbon trout waters of the Gallatin River—also a great place to spot rafters and kayakers.
Keep an eye out for bighorn sheep, which frequently make an appearance on the side of the road, as well as bear, moose and deer. Also watch out for wildlife crossing the road!
Insider Tip:
For breakfast or lunch, try The Inn on the Gallatin; they're known for their cinnamon rolls and traditional American comfort food. If you're up for a little outdoor adventure, plan to spend time at
Big Sky Resort,
with lift-served mountain biking, zip-lining, shopping, dining and golfing.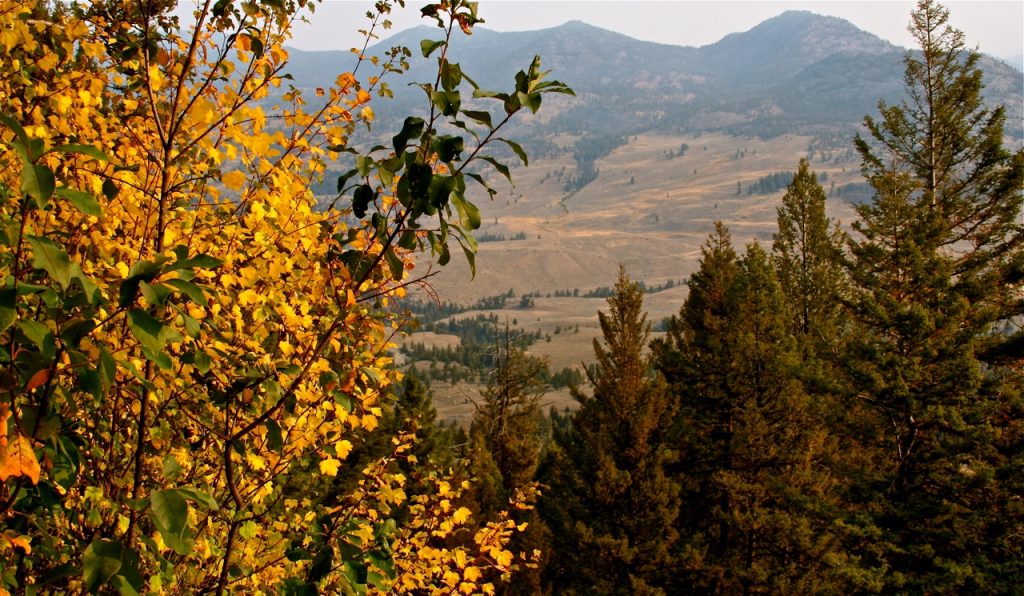 Yellowstone National Park                                                                                    
Photo, Jean Modesette
Autumn in
Yellowstone
is truly extraordinary. Visitation slows down, vibrant fall colors start to pop, and wildlife watching is at its peak.
With the splendor of fall comes the elk rut, and if you've never heard an elk bugle, it's worth the trip. A mature bull can hold herds of cows and will battle with other bulls to protect his territory. Bears are actively preparing for winter, and the Hayden Valley—known as a wildlife paradise—is home to the largest herd of free-roaming bison in the world. Hayden is also a prime spot to view the raptor migration.
Video of the Bison Rut
Start your trip at Mammoth Hot Springs and head to Tower Junction. From there, drive south to Canyon Junction with a side trip to Hayden Valley. Head back the same way to Canyon Junction, then continue on to Norris Junction and back to Mammoth.
Insider Tip:
The entire loop—including the Hayden Valley—is about 100 miles, so plan a full day to take in the sites. Restaurants in the park work hard to source local food, and fall is prime time for harvest goods.
Mammoth Hot Springs
restaurants are open until early October.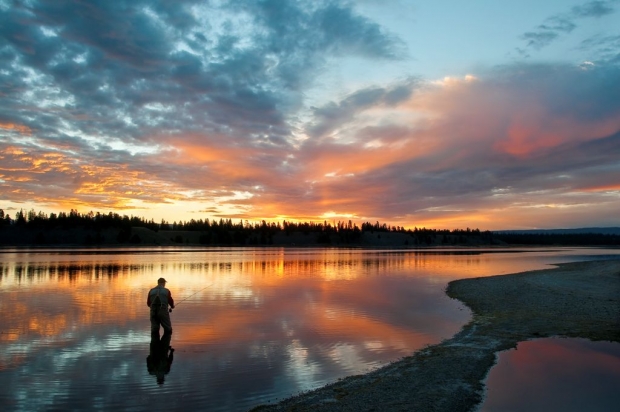 Lake Loop                                                                                                                
Photo, Ken Takata
For a gorgeous scenic drive with a range of genuine Montana views, this lake loop does not disappoint.
From Bozeman, head west on State Highway 84 to Norris. Take in the snow-capped Tobacco Root mountains at the forefront and rolling hills and farms on either side of the road. Once you hit the beautiful and famous Madison River, the road winds through a small canyon and then carries on to Norris Hot Springs. If time permits, plan to stop and soak. From there, head east on U.S. Highway 287 through Ennis and continue on until you get to Quake Lake—formed by a massive landslide triggered by an earthquake in 1959. The
Visitor Center
does a wonderful job of interpreting this recent geological history.
Shortly past Quake Lake, you'll reach Hebgen Lake, known for big trout and big waters perfect for watersports and sailing. There's also plenty of camping along the lake. Check out the
Happy Hour Bar
for a cocktail and a famous garlic burger.
Insider Tip:
At the junction, turn west and take a side jaunt to West Yellowstone, a popular town sitting just on the edge of the park, or head east on U.S. Highway 191 through the majestic Gallatin Canyon back to Bozeman.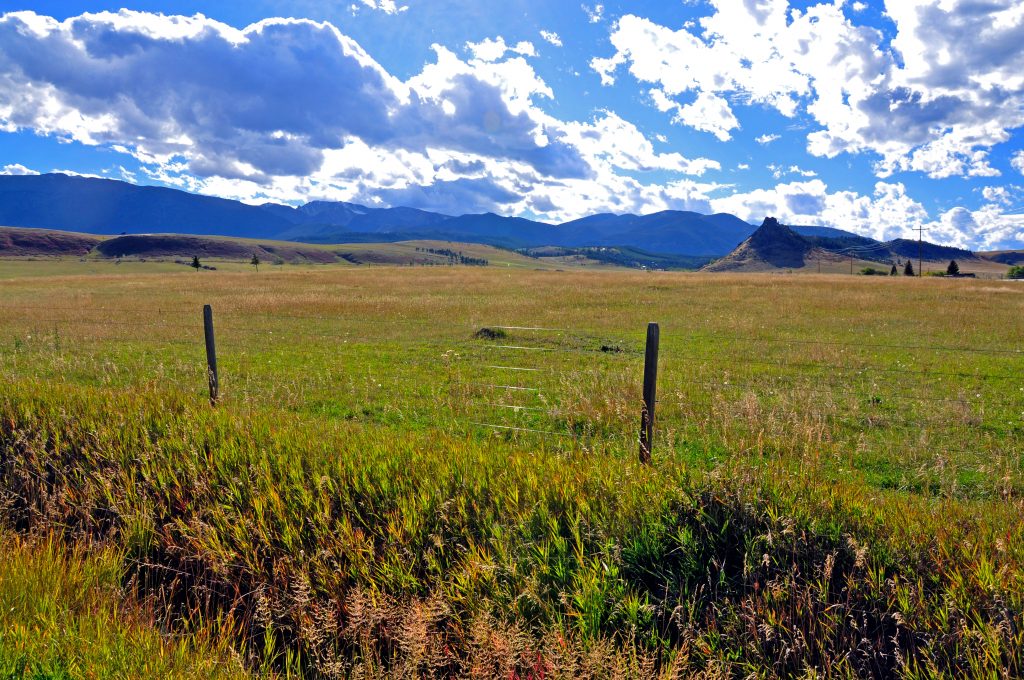 Absarokee Loop Scenic Drive                                                                                 
Photo, Blond Creative
For a relaxing drive with little traffic, this off-the-beaten-path loop in
Stillwater County
is perfect. Views range from rolling foothills to soaring mountain peaks and breathtaking valleys.
From Absarokee, head west on State Highway 420 toward Nye through rolling grasslands and agricultural fields along the wild Stillwater River—a tributary of the Yellowstone River.
If you're into fly-fishing, you're in luck; there are numerous fishing access sites along the way. The fishing pressure on the Stillwater is moderate, providing plenty of elbow room for rainbow, brown and cutthroat trout fishing.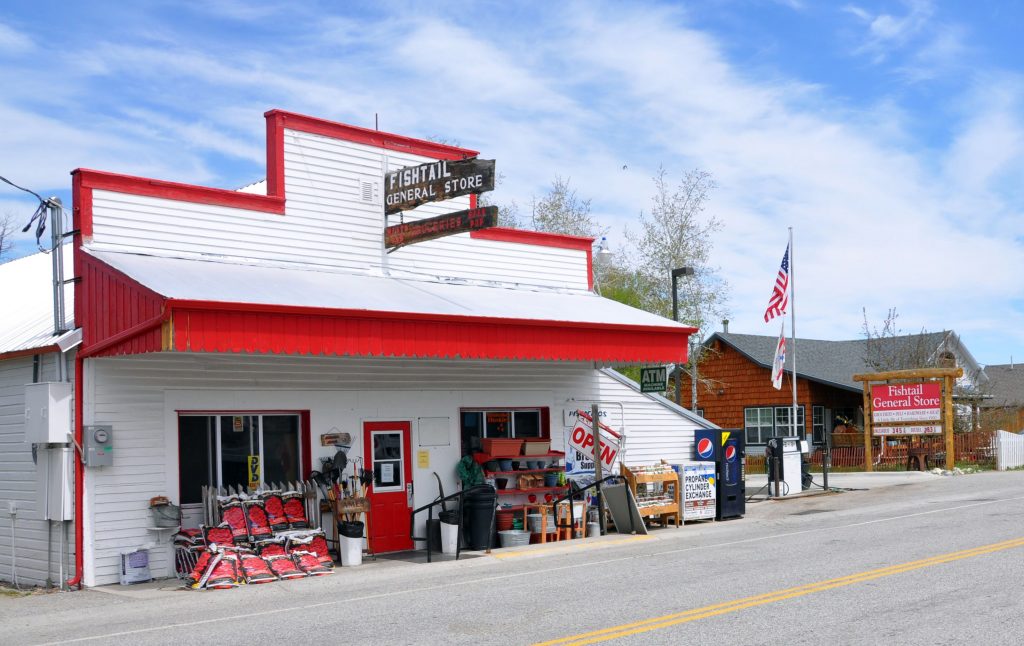 Photo, Blond Creative
When you reach Nye, turn east onto State Highway 419 through the Nye Basin. The road turns to gravel, but remains open year-round. The foothills of the Beartooth Mountains provide a grand backdrop as you follow along Fishtail Creek—another great fishing opportunity—into the town of Fishtail. Be sure to stop at the
Fishtail General Store
. This eclectic shop, founded in 1900, carries more than you'd think; food, drink, clothing, hardware, camping, hunting and fishing supplies, art, a meat shop, a deli and fresh baked goods, to name a few. From Fishtail, continue on to State Highway 78 and head south to Roscoe.
Insider Tip:
End your trip on a full, happy note with a phenomenal burger or steak at
The Grizzly Bar
, featuring all local beef and craft brews from
Red Lodge Ales
.