Just north of Yellowstone National Park you'll find miles of Montana beauty and captivating small towns with stories to tell, where scenic drives turn into scenic adventures. With short loops, leisurely day trips and overnight stays, you'll find a route that satisfies both your travel craving and your timeline. We've outlined six of our favorite scenic drives, but in Yellowstone Country Montana, there's no wrong turn. Go your own way—exploring never gets old.

Photo, Craig Hergert
Big Timber to Melville
For a short but sweet drive, Big Timber to Melville, Montana fits the bill. It's an out-and-back drive that can also be extended in any direction. Start in Big Timber and drive along rolling hills and grassy farmland near the Crazy Mountain Range. Eventually, you'll reach a plateau. Watch for Bill's Place on the right. Home to the post office, a restaurant and catering company, Bill's is located just before the turnoff to Melville. We highly recommend planning your trip around lunch or dinnertime; their BBQ is considered some of the best in the region. (Check their hours before you go.) Once a ranching and trade town, Melville is now a quiet community where many people venture to see the iconic Lutheran Church.
Route: Interstate 90 to Big Timber, U.S. Highway 191 to Melville, 21.3 miles one way, 25 minutes each way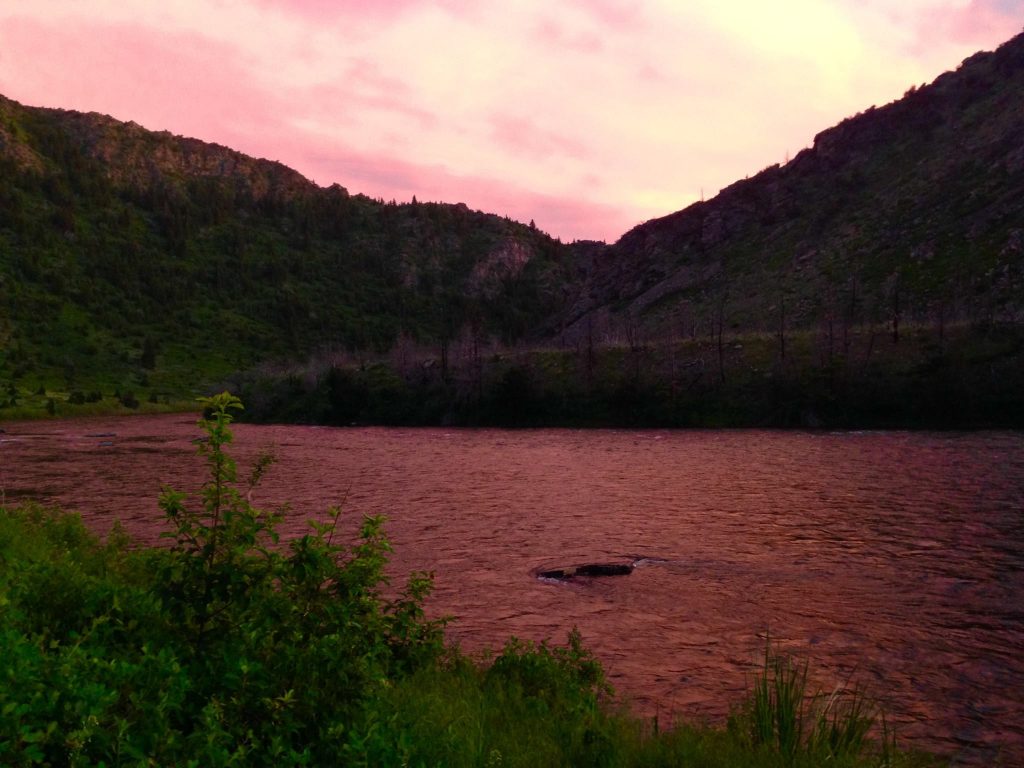 Bozeman, Norris, Gallatin Canyon
For a gorgeous day drive with varied scenery, take Norris Road from Bozeman and loop back along the Madison and Gallatin Rivers. In the spring, lush green hills are set against the snow capped Tobacco Mountain Range. You'll pass Norris Hot Springs before the junction, and if you feel like taking a dip, it's a great natural hot springs with poolside food. Continue from Norris to Ennis, a small fishing and ranching town. There are plenty of guide services here, and plenty of miles of Madison River if you are interested in fishing. From Ennis, you'll continue on about 45 miles to Quake Lake. Stop at the Earthquake Lake Visitor's Center to learn about the 7.4 earthquake in 1959, which created the lake. The road meanders along Hebgen Lake ending at the junction for Highway 191 which will take you through the Gallatin Canyon and back to Bozeman. If you have the time, a side trip to Big Sky is worth the view of Lone Mountain.
Route



Bozeman to Norris: MT-84 W, 36 miles, 40 minutes




Norris to Ennis: US-287, 16 miles, 15 minutes




Ennis to Quake Lake: US-287, 44 miles, 45 minutes,




Quake Lake to Bozeman, via, US-191, 97 miles, 2 hours




Beartooth Pass
The crown jewel of scenic drives in Yellowstone Country, this 68 miles of amazing is truly breathtaking. Hailed by Charles Kuralt as one of "The Most Scenic Drives in America," Beartooth Highway is open from Memorial Day (weather permitting) until mid-October, so plan accordingly. The steep switchbacks lead you to an elevation of 10,947 feet, mountain lakes and glorious views. It couldn't feel more like sitting on top of the world. You can access the highway from Red Lodge or Cooke City, MT; both are full of character, great food and Montana hospitality.
Route: US Hwy 212, 63.5 miles, 1 hour, 40 minutes to get over the pass, one way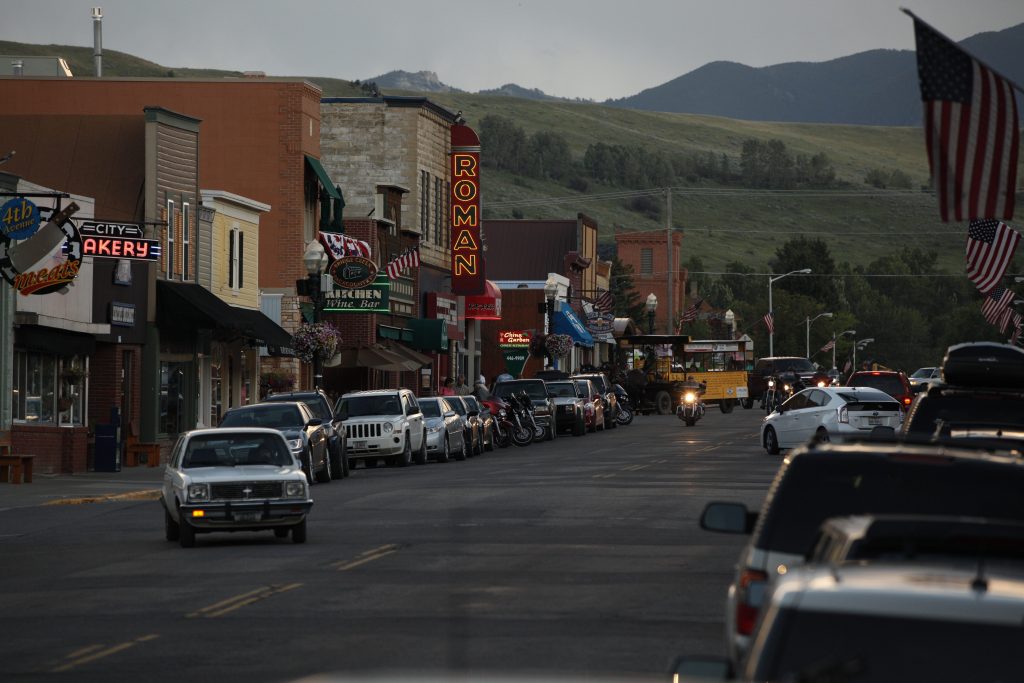 Bozeman to Wilsall, Livingston
This loop starts up Bridger Canyon, which is full of rolling grassy meadows and the majestic Bridger Mountain Range to the side. You'll continue through a heavily forested area before dropping into the Shields Valley and a full view of the Crazy Mountain Range. The open ranch land in this area explains why they call it "Big Sky Country." Continue on through Wilsall, and grab a burger at Clyde Park Tavern. From here, head to Livingston, a town full of artists and writers with great galleries, breweries and restaurants.
Route


Bridger Canyon to Wilsall, US 86-N, 39.5 miles, 53 minutes


Wilsall to Clyde Park, US 89 S, 39.5 miles, 54 minutes


Clyde Park to Livingston, 20.8 miles, 33 minutes


Livingston to Bozeman, I-90 W, 26.29 miles, 32 minutes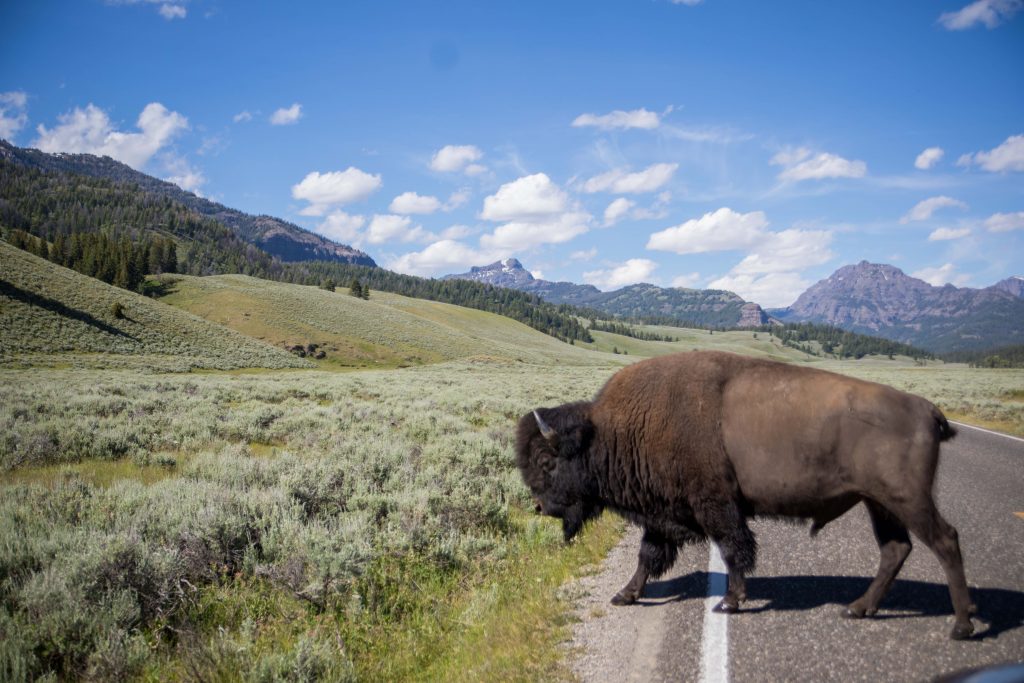 Yellowstone National Park
Yellowstone is full of loops, all with varied terrain, and all equally beautiful. This drive takes you from West Yellowstone to the Grand Canyon of the Yellowstone, around Yellowstone Lake, and back to West Yellowstone with a stop at Old Faithful. The Lower, Upper and Crystal Falls at the Grand Canyon of the Yellowstone are massive, and a definite must-do before moving on to Yellowstone Lake. The newly remodeled Lake Yellowstone Hotel and Cabins, a National Historic Landmark, is worth taking a break in the parlor and admiring the view. Old Faithful, the most reliable geyser is the final leg of the drive. The Visitor's Center is full of interactive education for both adults and kids. For an overnight stay in the park, the Old Faithful Inn , considered the largest log structure in the world, takes you back to a simpler time in life. If you choose to keep going, it's another 30 miles back to West Yellowstone. Keep in mind, the park has slower speed limits and a lot of traffic, so keep track of the time estimates rather than the number of miles covered. This loop takes around 6 hours of drive time, but is only 124 miles, so plan for a long day.
Route


West Yellowstone to Madison, 14 miles, 45 minutes


Madison to Norris, 14 miles, 30 minutes


Norris to Canyon Village, 12 miles, 30 minutes


Canyon Village to Yellowstone Lake, 16 miles, 45 minutes


Yellowstone Lake to West Thumb, 21 miles, 45 minutes


West Thumb to Old Faithful, 17 miles, 1 hour


Old Faithful to Madison, 16 miles, 1 hour


Madison to West Yellowstone, 14 miles, 45 minutes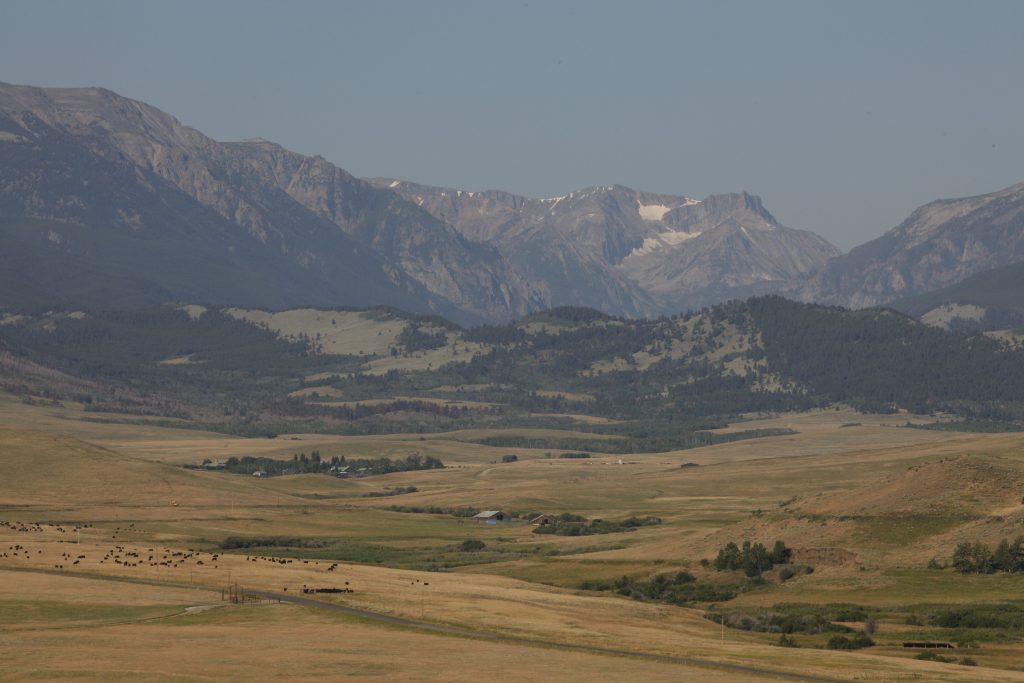 Columbus through Absarokee, Red Lodge, Joliet
For a stunning drive, MT 78 S is a two lane road through rolling farms that take your breath away in the spring. You'll see the traditional old red barns, grazing horses and have the Absaroka-Beartooth Mountains in your line of sight. If you happen to be in the area on the first weekend of July, you'll hit the annual Montana BBQ Cookoff in Absarokee, which draws competitors from all over the state. You may consider an overnight stay in the quaint western town of Red Lodge full of historic architecture, interesting shopping and some mighty fine restaurants. If you continue, loop through Joliet, and end your day back in Columbus at the New Atlas Bar; a quintessential Montana bar with a decorative wooden bar and a whole lot of mounted animals, (including a two-headed calf.)


Columbus to Absarokee, MT 78 S, 14 miles, 16 minutes


Absarokee to Red Lodge, MT 78 s, 33.4 miles, 38 minutes


Red Lodge to Joliet, US 212-E, 26.31 miles, 29 minutes


Joliet to Columbus, MT 421 and Joliet Road, 20.1 miles, 24 minutes


For more information, request a free scenic road map of Montana's Yellowstone Country then gas up the car and hit the road!