Yellowstone Country Ski Hill Roundup 2021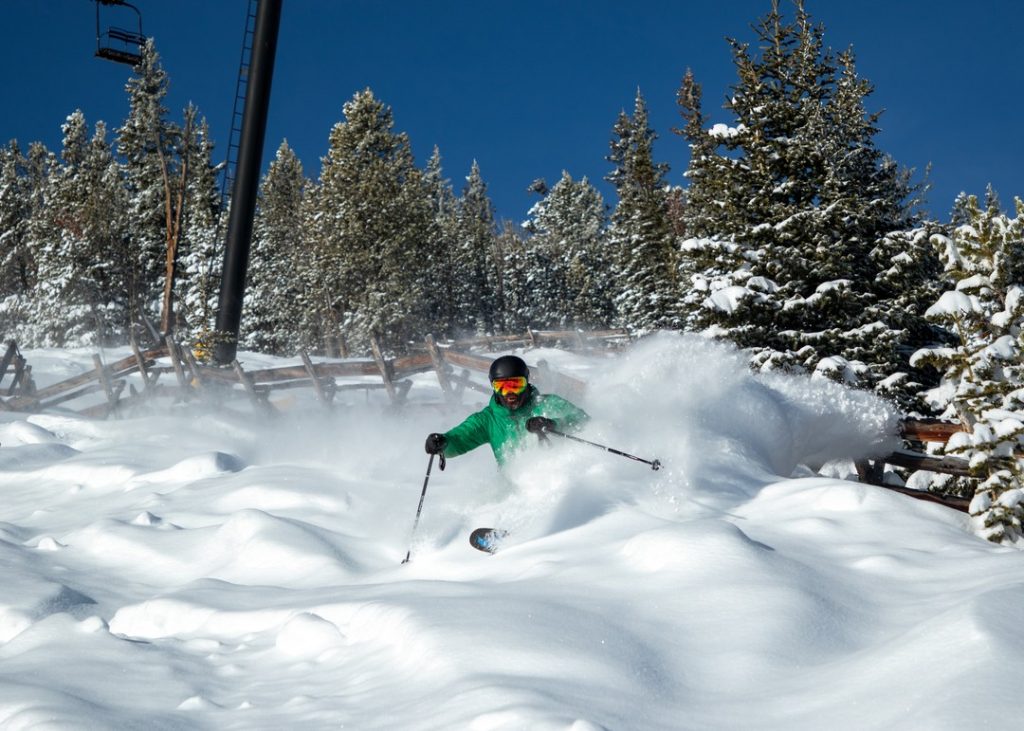 Photo courtesy Red Lodge Mountain
Yellowstone Country is fortunate to have three excellent ski areas, each with unique terrain and all with a laid-back Montana vibe. Thanksgiving Day kicks off the ski season with the opening of Big Sky Resort. The following day, the lifts start turning at Red Lodge Mountain, and soon after that, Bridger Bowl Ski Area will start welcoming skiers and riders. With new amenities and fewer restrictions than last season, it's shaping up to be a great year!
Big Sky Resort
The latest in Big Sky 2025, the 10-year capital plan to transform Big Sky into a world-class, year-round mountain destination, is the addition of the new Swift Current 6, the fastest lift in North America. The new lift travels 1,200 feet per minute, transporting 3,000 skiers per hour and increasing uphill capacity from the base by 50%. The wind-resistant design is energy-efficient, has heated seats and the Big Sky Blue Bubble enclosure. And with individual head and footrests, automatically unlocking safety bars, and an adjustable loading carpet, the ride is not only quick but also incredibly comfortable.
Other changes at Big Sky Resort this year include Tram Access Packs. The Lone Peak Tram will not be included in lift ticket prices this year and will have limited availability, so be sure to watch the weather and book your team rides! Also available this year, early access on Ramcharger 8, a limited quantity of tickets are on sale for the first tracks an hour before the resort opens. So for those who love the early mornings, buy your tickets early!
Lodging properties at Big Sky Resort were recently re-imagined and upgraded. Book your lodging through Big Sky Central Reservations and get 10% off your lift tickets.
Red Lodge Mountain
A local favorite, Red Lodge Mountain, is excellent for all levels of skiers. Opening Friday, November 26, lift tickets are on sale now, and if you book online, you can save up to 46% off the window price. Tickets must be purchased a day in advance to receive the discount. Limited tickets will be available, so walk-up purchases are not guaranteed. If you're planning on visiting more than once, the 6-tix is a great deal, with six days of skiing for one low price.
December 24 and 25, bring the little ones to ski with Santa, and watch the schedule for live music in the Stube!
Bridger Bowl Ski Area
Bridger Bowl earned its reputation for some of the best in-bounds skiing in the country from professionals like Scot Schmidt, Doug Coombs, and Tom Just. In addition to the steep chutes and technical vertical they are known for; they also have an expanded beginner and intermediate area with gently rolling hills for those just starting.
There won't be a reservations system this year, but ticket prices will be higher at the window, so be sure to book online in advance to get the best deals.
Another great program is the Wednesday, Men's Day, or For Women Only programs, where you can ski and ride with others of similar ability while receiving excellent instruction! It's a great way to hone your skills and make new friends at the same time!