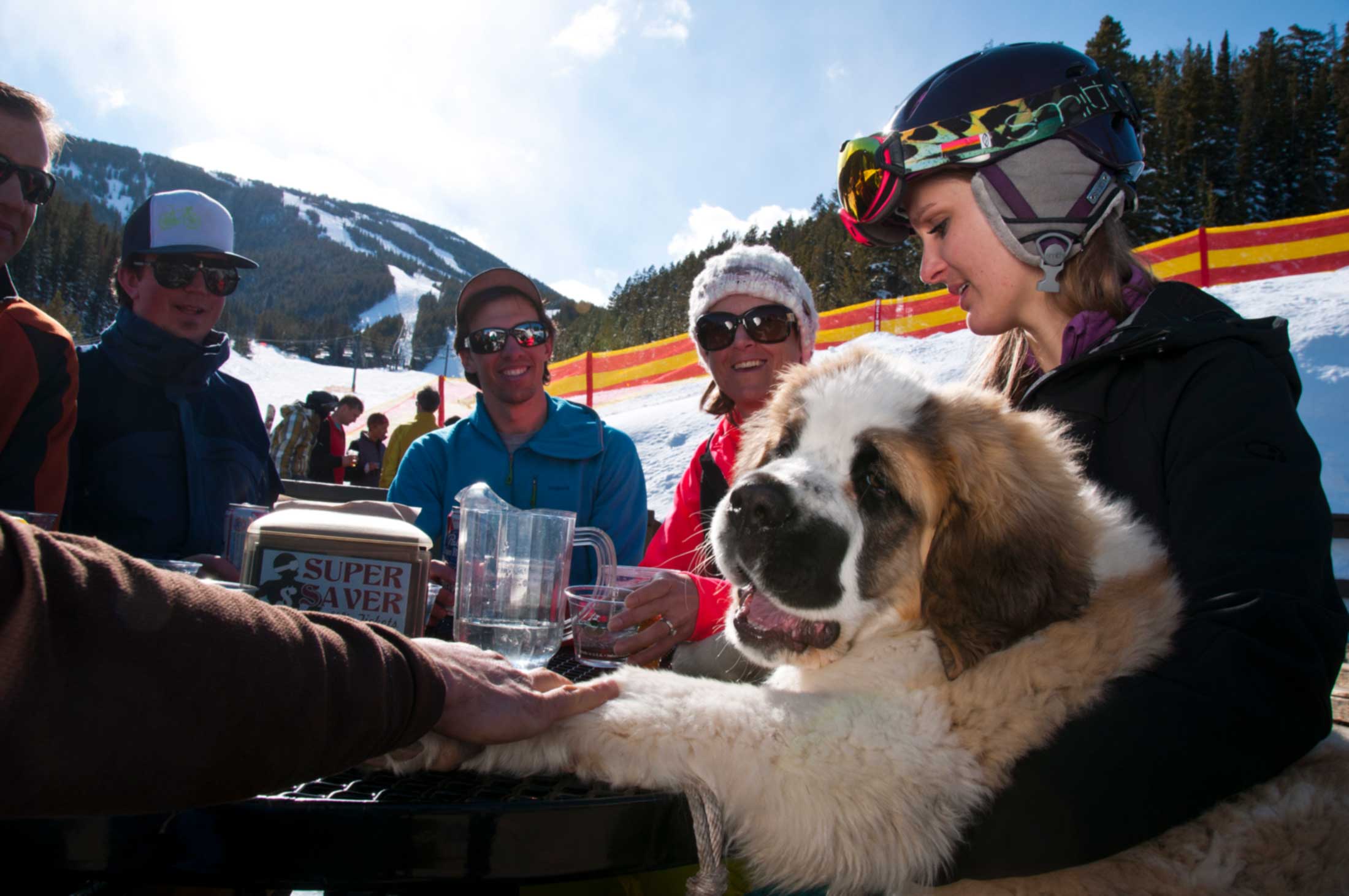 Photo, Travis Andersen
Tucked at the base of the spectacular Beartooth Mountains sits Red Lodge, Montana. You'll be hard pressed to find anyone who doesn't love this quintessential mountain town surrounded by beauty, full of adventure, loaded with good food, and full of storytelling at local watering holes. Architectural Digest named downtown Red Lodge
"One of the Most Beautiful Main Streets in America."
Winter doesn't slow this town down. Full of outdoor enthusiasts with jovial spirits, the Red Lodge
Winter Carnival
brings everyone out for two weeks of friendly (albeit serious) competitions, family activities, food, libations and fireworks.
"While we haven't figured out how to make winter shorter, we have figured out how to make it more fun," says local resident Tim Weamer.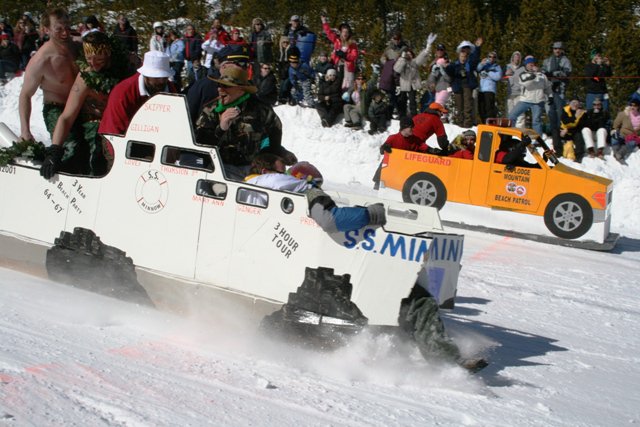 Photo courtesy Red Lodge Mountain
Considered the best party of the season, the Winter Carnival kicks off the celebration with the Cardboard Classic Parade in preparation for the next day's competition. Each year, contestants craft masterful sledding vessels, don their costumes and hit the slopes to see who can make it down the fastest. Get a sneak preview Friday night and get ready to cheer on your favorites.
The race itself is a combination of bumper cars, sledding and demolition derby. (With a lot of duct tape.) Gather at the Scrapyard Terrain Park at noon.
Check out the Facebook Live Video here.
Enjoy après-ski at the Bierstube with live music while you wait for the beautiful Torchlight Parade. Fireworks round out the day before everyone heads to The Pub at the Pollard Hotel for an evening of dancing.
Wind down the weekend with a day of sledding and cocoa. The littles will love participating in the Critter Classic Jr. Sledding Race.
The new moon on Wednesday will create a spectacular backdrop of stars for an evening Nordic skiing at the
Red Lodge Nordic Center.
Thursday, wind up for the weekend with a dance contest at The Willows and a seafood boil at
Old Piney Dell
, Rock Creek Resort ($55 per person.)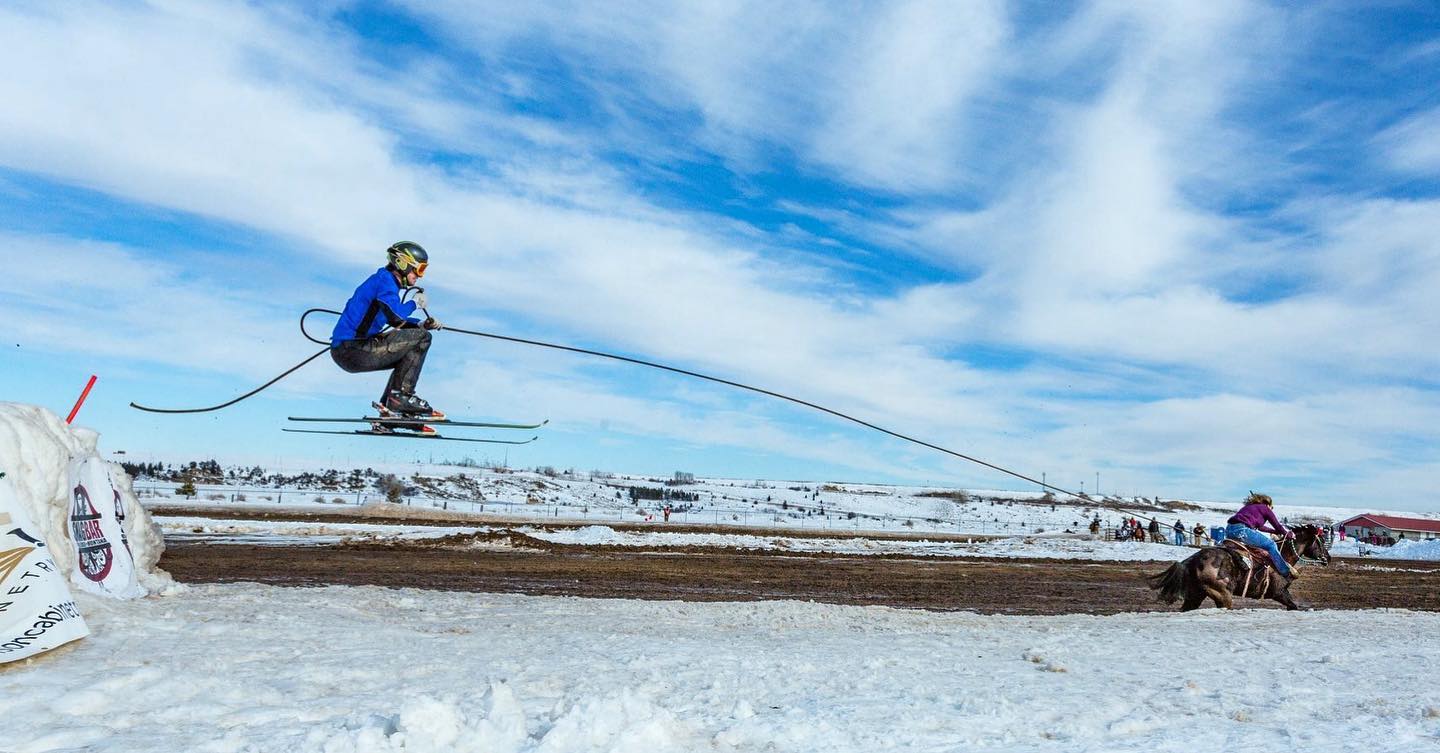 Photo, Merv Coleman
The culmination of the festival is the
National Finals Ski-Joring
competition, which kicks off on Saturday at the Red Lodge Fairgrounds. If you're unfamiliar, it goes something like this—a horse and rider with a skier in tow navigate a 700-foot course consisting of 20 slalom gates and four jumps at speeds sometimes reaching 25 mph. Trust us, it's exciting for both participants and spectators.
Saturday night brings a number of entertainment options, including the Calcutta and chili cook-off.
The highlight of the evening is a concert featuring Matt Strachan & the Hoot Owls, with special guests Calvin & the Coal Cars, at Bone Daddy's.
The festival wraps up Sunday with the final competition and awards ceremony.
"Join us for some winter fun," Weamer says, "Red Lodge style!"
For a full schedule,
visit redlodge.com
.