Winter Events in Yellowstone Country, 2020!
Winter seems to be flying by, and with all the activities still to come, we're sure the rest of the season will be just as busy! Whether you're a spectator or participant, there's outdoor adventure, music,
theater and a whole lot of camaraderie on the books.
James Sewell Ballet
February 22, 2020, 7:30 p.m.
Warren Miller Performing Arts Center, Big Sky, Montana
The James Sewell Ballet is known for combining the elegance of classical ballet with modern dance and the unusual twist of vaudeville. The result is an utterly engaging performance. 
The Maids
February 28-March 1, 2020
The Ellen Theatre, Bozeman, Montana
Nervous Theater is coming to town with this nail-biting psychodrama. Two domestic servants who are deeply resentful of their social position try to murder their mistress—and the action takes place all around the audience! "Grotesque. Also, FABULOUS." – San Diego Reader 
Skijor West
February 29-March 1, 2020, 8:00 a.m.
West Yellowstone, Montana
Over 70 teams compete for prize money, including an additional $10,000! While you are there, be sure to visit Yellowstone National Park. The park is closed to vehicular traffic during the winter, so the best way to see it is on a snowmobile or snowcoach tour. A list of authorized touring companies can be found here.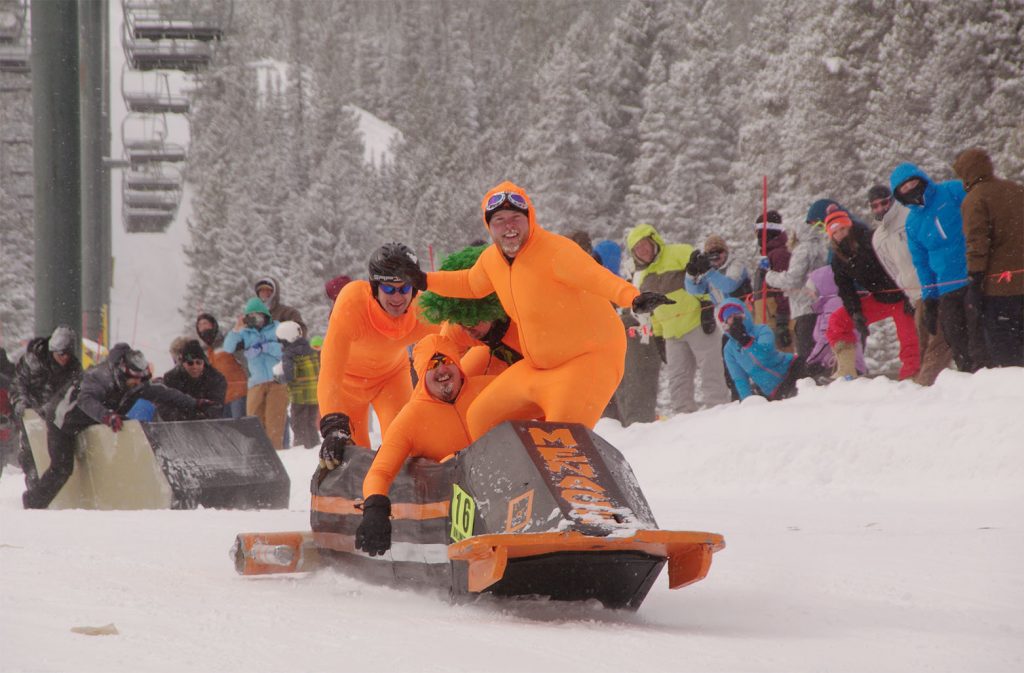 Red Lodge Winter Fest
March 6-15, 2020
Red Lodge, Montana
Red Lodge knows how to do winter, and the Winter Fest showcases all the fun! The festival kicks off with Winter Carnival at Red Lodge Mountain, followed by a week of downtown concerts, shopping deals, and a moonlight cross country ski. The following weekend is the National Finals Ski Joring Competition, and a chili cook-off.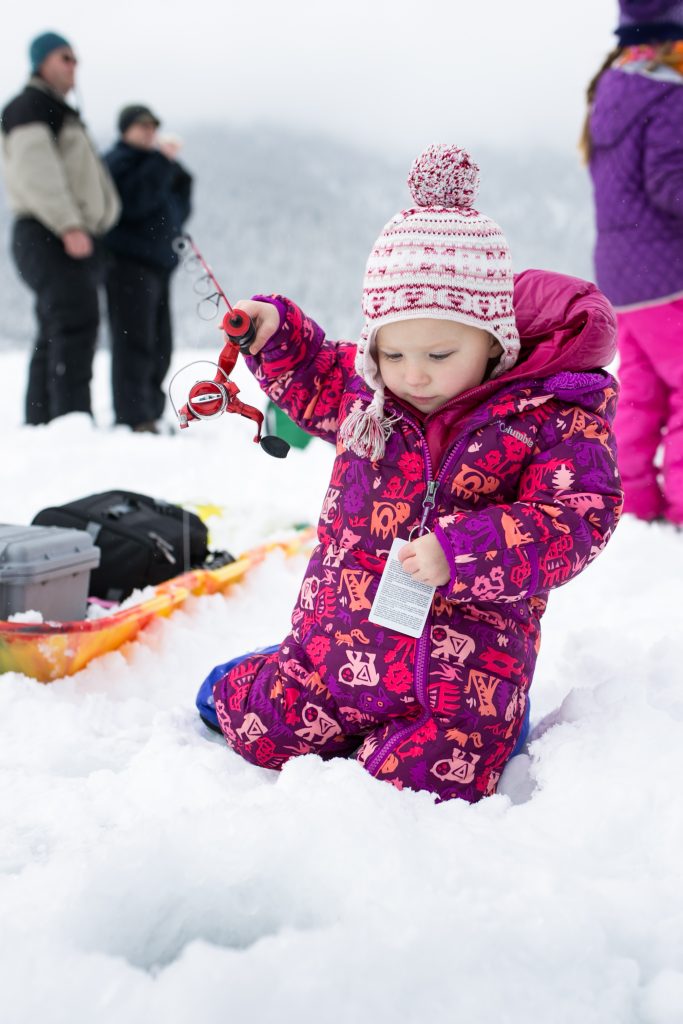 Photo, Lauren Anderson
Kids 'N' Snow
March 7-8, 2020
West Yellowstone, Montana
Kids 'N' Snow is a community-wide, free program to get kids and families to try new winter activities such as ice skating, Nordic skiing, snowshoeing, or sledding in a safe and fun environment. Ultimately, the goal is to help kids learn lifelong, healthy habits they can enjoy throughout each winter. 
Best in the West Showdown
March 7-8, 2020
Big Sky Town Center, Big Sky, Montana
A Skijoring America sanctioned event, Big Sky attracts both legendary locals, alongside some of the best teams in North America. On Saturday, join the Calcutta and bid on your favorite teams. Big Sky is home to Big Sky Resort, arguably some of the best skiing in the west, and Lone Mountain Ranch, a stellar Nordic ski area. The weekend is packed with outstanding food, drink and family fun!
Aquila Theatre: 1984
March 7, 2020, 7:30 and 9:30 p.m.
Warren Miller Performing Arts Center, Big Sky, Montana
Aquila Theatre is known for their reinterpretations of classical plays for contemporary audiences. This season, they are bringing George Orwell's classic dystopian novel, 1984, to the stage.
INXSF: Intermountain Xtreme Spring Fling Snowmobile Races
March 13-15, 2020
West Yellowstone, Montana
Get ready, the biggest snowmobiling event of the region is coming to West Yellowstone, known as a snowmobiler's mecca. The races include Vintage and Classic Snowmobile Oval Racing, along with Snow Cross and Snow Bike Racing.
Run to the Pub
Saturday, March 14, 2020
Named the #2 Best in the U.S. Half Marathon by Runner's World, this 10K and half marathon is one of the most scenic runs you'll find. (Not to mention, there's cold beer waiting at the finish line.) Plus, everyone who finishes the race gets entered into a drawing for one of FOUR trips to Dublin, Ireland, to run in the Dublin Marathon!
Lightwire Theater
March 14, 2020, 5:00 p.m. and 7:00 p.m.
Warren Miller Performing Arts Center, Big Sky, Montana
Follow this original glow-in-the-dark tale of a scientist with magic powers, the friendly dinosaur he brings to life, and what happens when it wanders away from home.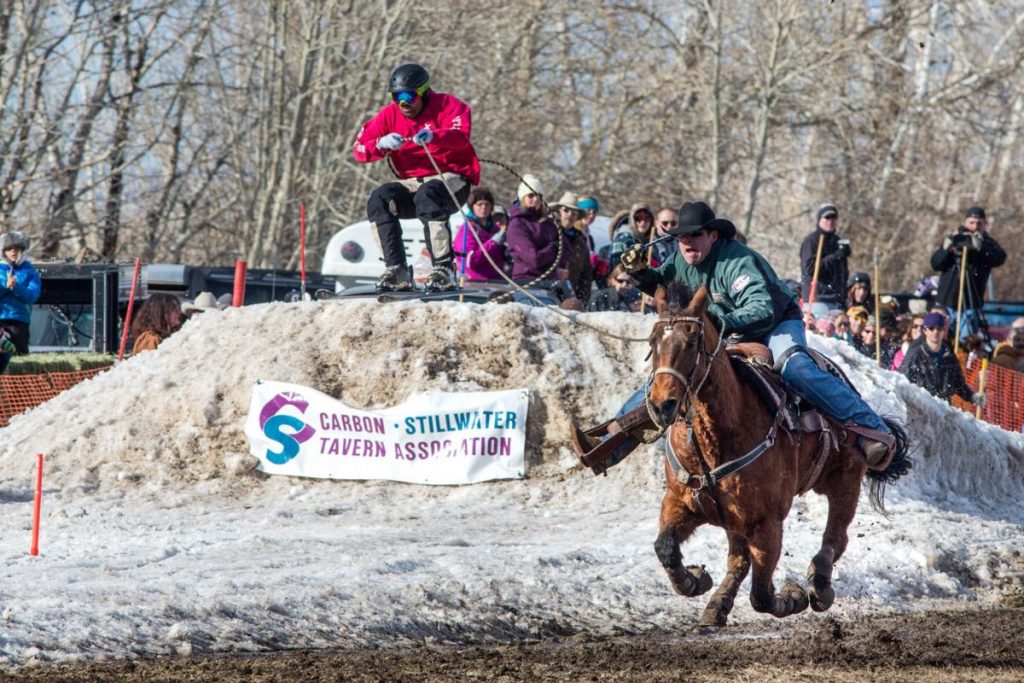 Red Lodge National Finals
March 14-15, 2020, 11:00 a.m.
Red Lodge Fairgrounds, Red Lodge, Montana
As you can imagine, the National Finals draws the best of the best. This event also includes a Long Jump Competition, where distances can exceed 60'. Part of Winter Carnival, the competition also has fun family events such as a climbing wall, wagon rides, a warming tent, and s'mores station. 
Cyrano de Bergerac
March 19-29, 2020
Ellen Theatre, Bozeman, Montana
Montana Shakespeare in the Parks presents Edwin Rostand's swashbuckling romance. If you can, try to make the special preview performance on March 19, which includes a catered reception, two free drinks, live music and mingling with the cast. 
14th Annual Big Sky Big Grass
April 9-12, 2020
Big Sky Resort, Big Sky, Montana
This spring bluegrass festival is a regional favorite! Spend days skiing some of the best terrains in the country then dance the night away at both small stages and large venue shows.
Pond Skim
April 18, 2020
Wrap up the ski season with this crazy fun tradition! Watch as skiers and snowboarders, donned in costume, try to jump over an ice-cold pond. Some make it, some don't! The event is free to spectate.
For more Yellowstone Country events, check out
yellowstoneevents.com
.