What to Pack for a Winter Vacation to Montana's Yellowstone Country!
Winter travel is about to ramp up, and if you are visiting Montana's Yellowstone Country for the first time during the cold months, there are a few things you'll want to keep in mind. Winter clothing and gear can be bulky, so plan ahead to maximize space, and ensure you stay toasty warm. As we like to say around here, "there's no such thing as bad weather, just bad clothing!"
Your footwear is of the utmost importance. The towns in our region do an excellent job with snow removal, but ice is an inevitable part of winter here. There's just no avoiding it. Be sure to wear boots or shoes with steady soles and good tread. (I've slipped more than once wearing traditional UGG boots, and while they are divine for inside, they are not ideal for outside wear.) I suggest a practical boot for outside and something cozy to slip into while indoors. Heels are not advisable during this time of year!
In addition to a good pair of boots, you'll need several pairs of socks to keep your feet warm. Light- to mid-weight wool blends that have moisture wicking properties are a good choice.
These days, outerwear is more than just fashionable; the science behind the fabrics makes for lightweight, waterproof layers that keep you warm, dry and stylish! Often, people wear down jackets (sometimes called sweater jackets) as their coats for going around town, and when out on the slopes or on an adventure, they wear a waterproof shell over the top. Insulated jackets are great, but they don't allow much flexibility as weather fluctuations occur (and trust me, they do!) This also lets you shed a layer if you overheat during your adventures.
Hat, gloves, scarf — you'll want all three. Mittens are often warmer than gloves, and while you may think a scarf is unnecessary, I find it essential to keeping my core warm. Many people also wear underlayers, and if you're one of them, you may want to try silk — not only are they exceptionally warm, but they are soft and don't take up as much room as traditional thermal underwear.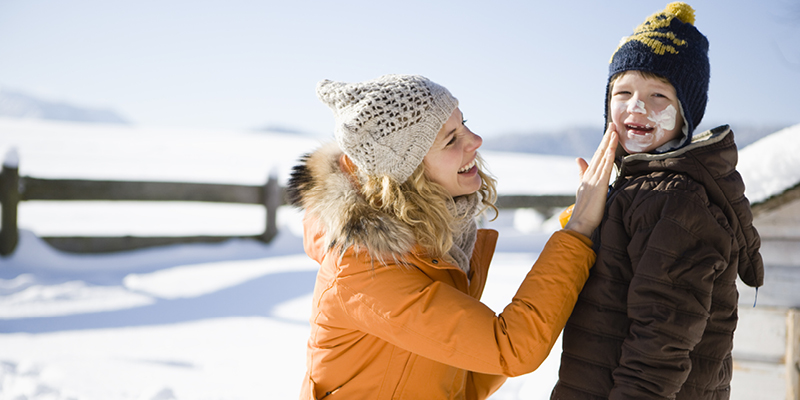 As for activewear and everyday wear, light-wicking fabrics are better for adventuring than cotton, but regular sweaters are perfect for wearing around town. You won't find a lot of flash around these parts; it's practical all the way.
If you plan on downhill skiing, snowboarding, snowmobiling, snowshoeing or Nordic skiing, consider renting your equipment instead of hauling it with you. There are plenty of rental opportunities, and rental fleets generally consist of the newest models, which is great fun.
If you're driving, pack an emergency kit, including extra food, water, blankets, jumper cables, a first aid kit, a flashlight and batteries, kitty litter for traction, a shovel and a spare tire.
Most importantly, pack your sense of adventure! Winter is a beautiful time to visit, and we hope you enjoy this wonderland as much as we do!