Walking in a Winter Wonderland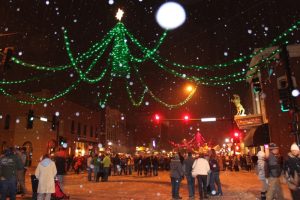 If you haven't experienced a good old fashion holiday stroll, Yellowstone Country offers some of the finest. Our quaint towns blend a historical feel with the sophistication of the city.
The sidewalks are filled with food and crafts while business proprietors open their doors for casual shopping. You'll find activities for the kids such as hay rides and gingerbread-house-building. And yes, hot cocoa abounds.
Pubs serve holiday cocktails while live music fills the room.
Strolling down the streets you'll run into old friends and probably make a few new. Who knows, maybe Old Saint Nick will make an appearance…
Holidays remind us to slow down and enjoy our loved ones. If you're in the area, we recommend bundling up and hitting the town!
For more details: