Tippet Rise Art Center; A Most Unique Experience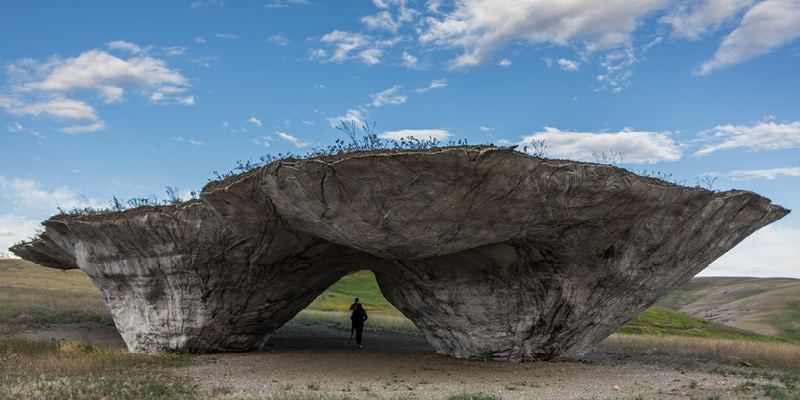 Spread across the rolling hills in Fishtail, Montana, between Bozeman and Billings, 
Tippet Rise Art Center
 is quietly making a significant impact on sculpture, classical music, and community. The 11,500-acre working sheep and cattle ranch is home to large-scale outdoor sculptures, a 150-seat music barn, an outdoor bandshell, and several other musical performance spaces indoors and out.
Tippet Rise is a sought-after venue for both the local community and visitors from around the region, featuring classical chamber music and recitals. Concerts occur in various locales, with grand pianos perfectly placed for each show, allowing guests to experience the music in concert with nature, a rarity in the classical music realm. This season's offerings cover a broad range of music spanning four centuries and include the performances of more than 50 works and 15 concerts by some of the most sought-after artists, along with rising stars.
The sculptures are strategically placed throughout the ranch, each with their own sense of place and unobstructed by anything except the dramatic mountain ranges as the backdrop. Spread over 13.25 miles, you can view the sculptures by taking a self-guided tour either by bike or hiking, or if you prefer, guided van tours are available. 
Food is available on-site, provided by their partners at Perogative Kitchen in Red Lodge—healthy, unique, and locally sourced dishes popular with residents and visitors. 
Tippet Rise is the brainchild of Cathy and Peter Halstead, philanthropists who feel strongly that art, music, architecture, and nature are inextricably linked to human experience, making the others more powerful. As a result, the center is designed to be an immense refuge for art and classical music. And while it is open to the public, visitors are capped at 100 per day, so the area never feels like a mass tourist destination. 
The Halsteads themselves are artists, Cathy an abstract painter, Peter an accomplished pianist (and collector of Steinway pianos), a poet, and a photographer. The site was named for Cathy's mother, who went by the nickname, Tippet. 
The surrounding ranching community has been very supportive of the opportunities Tippet Rise brings. Not only for visitors, but the Halsteads also offer the center to local schools, introducing area children to the beauty of art and music in this most exquisite setting. 
Keeping the experience intimate is essential to the Halsteads, so tickets to the concert series are awarded through a lottery. Entries must be received by April 11, 2022, for the summer season, and the drawing will take place on April 12, 2022.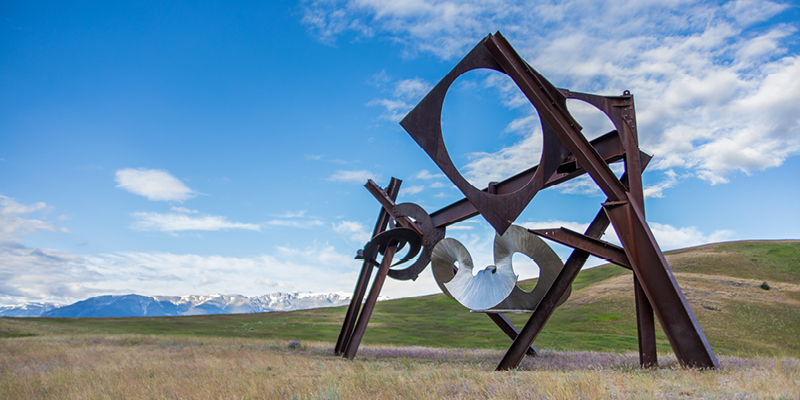 Sculptures are open to the public Friday-Sunday beginning June 10, 2022. All guests must register in advance, first come, first served. Registration begins April 13, 2022, so mark your calendars and make your reservations early! 
Remember that Tippet Rise is at the end of a gravel road in a rural setting. Lodging in the area ranges from cabins, guest houses, and private homes near the center to traditional accommodations in nearby towns of Columbus and Red Lodge. And, while you're there, be sure to stop by the Fishtail General Store, an eclectic mixture of food, gifts, and household items that will keep you entertained. 
The areas of Fishtail and Nye are beautiful drives, so plan some extra time to explore some of Montana's beautiful backroads.