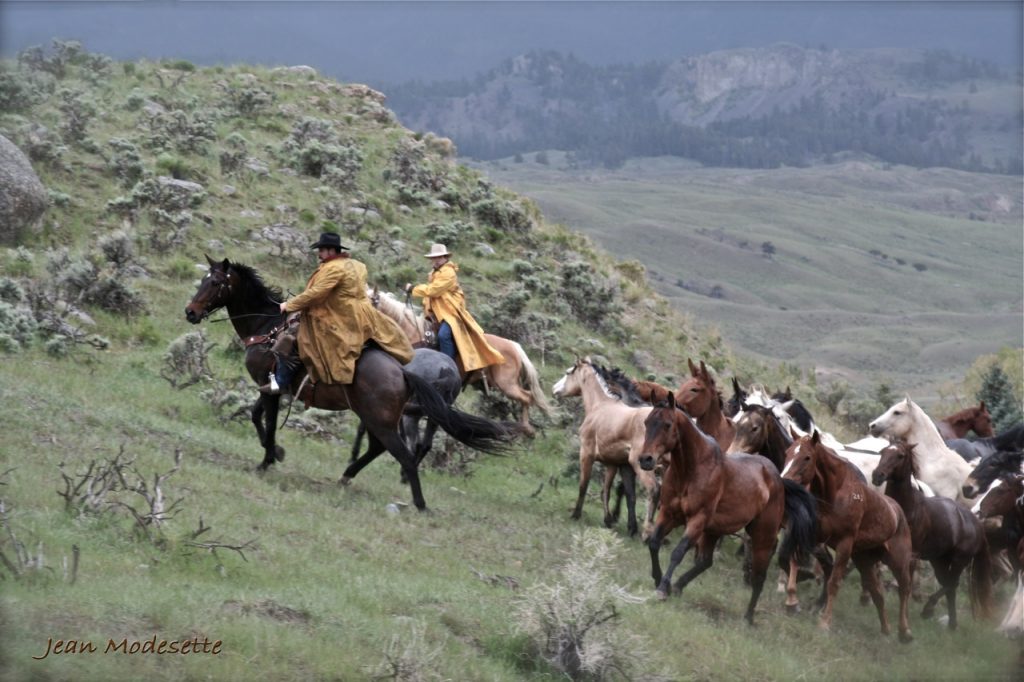 Photo by Jean Modesette
In today's world, the romantic notion of the "wild west," may seem to be just that, a romantic notion. But tucked up in the mountains of Yellowstone Country, it's very much alive.
Each spring, the
Hell's A-Roarin' Ranch
moves their herd of horses from pasturing in eastern Montana to their mountain ranch located up a narrow, winding road in Jardine, located just outside of Gardiner, MT.
It's a beautiful site to behold—think, "The Man From Snowy River."
A few years back, members of the Gardiner Chamber of Commerce had the idea to promote the drive and turn it into a celebration to benefit different organizations and give everyone the chance to experience a little bit of western nostalgia. This year proceeds will go to the Park County Sheriff's Canine Unit.
The event took hold, and is now a ritual bringing people from as far as Italy, Ireland and all throughout the United States.
On Saturday, May 28, get ready for some full-fledged fun. The horses will be located at the Gardiner Rodeo Grounds where you can see the beauties up close and personal beginning at noon. The horse drive begins at 2pm, running through town and continuing 9 miles up Jardine Road to Hell's A-Roarin' Ranch.
For those interested, there will be a colt training demonstration from 4-5pm. At pm, the party gets started with a traditional pig roast and no-host bar. Entertainment includes Cowboy Poetry and dancing to live music by
Wylie and the Wild West
.
Tickets are $20, which includes dinner and all activities. Children under 8 are free.
So cowboy up, bring the family and head to the hills for a truly western experience—trust us pardner, you won't be disappointed.
For more information go to:
Hell's A-Roarin' Horse Drive
.