Three-Day Cooke City and Gardiner Winter Itinerary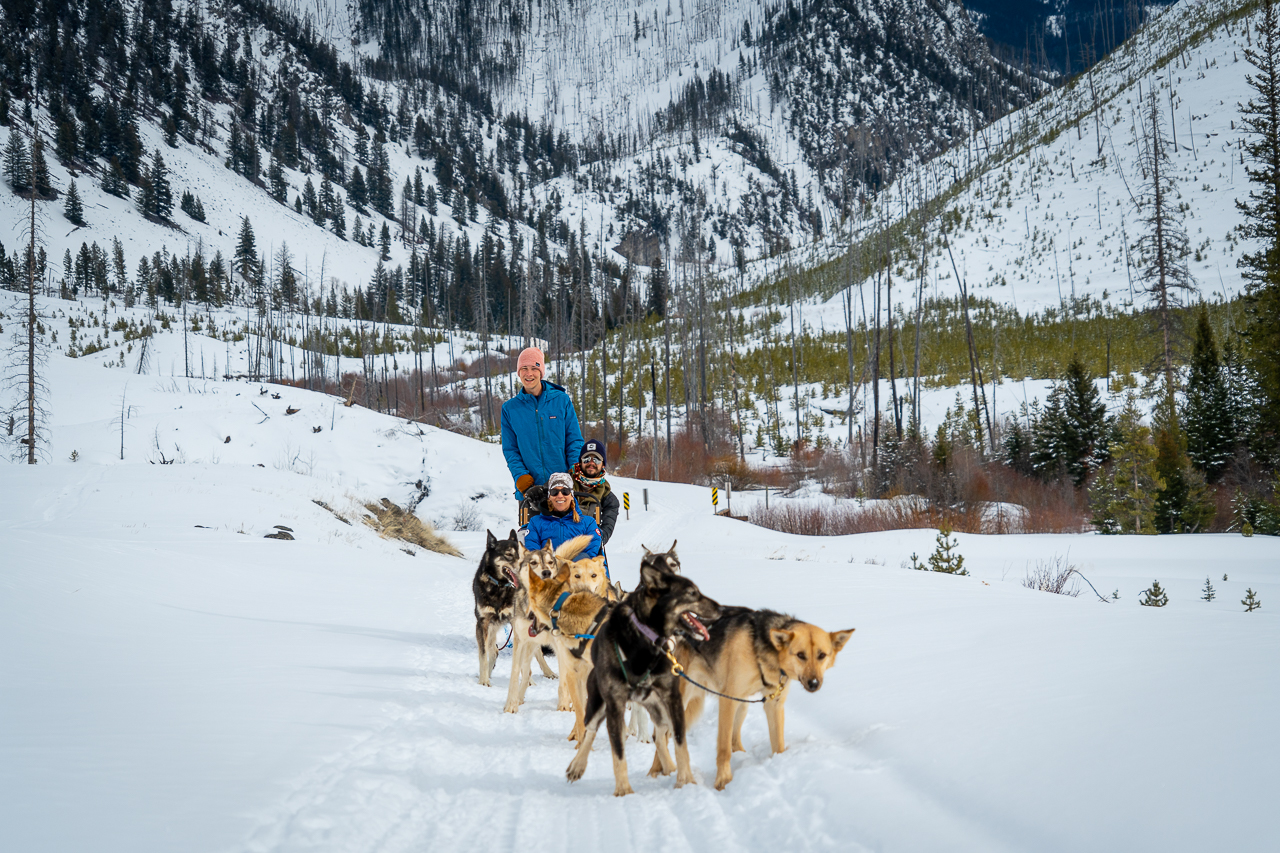 By Melynda Harrison / TravelingMel
It's easy to hole up in winter, but it can be one of the best times to get out and explore Montana's Yellowstone Country.
With fewer people, a lovely blanket of snow, and wildlife in the valleys, you can have a dream vacation.
Starting in Gardiner, Montana and traveling through Yellowstone National Park to Cooke City and back, you can recreate in the snow, eat scrumptious meals, and cozy up in local hotels.
Here's your itinerary: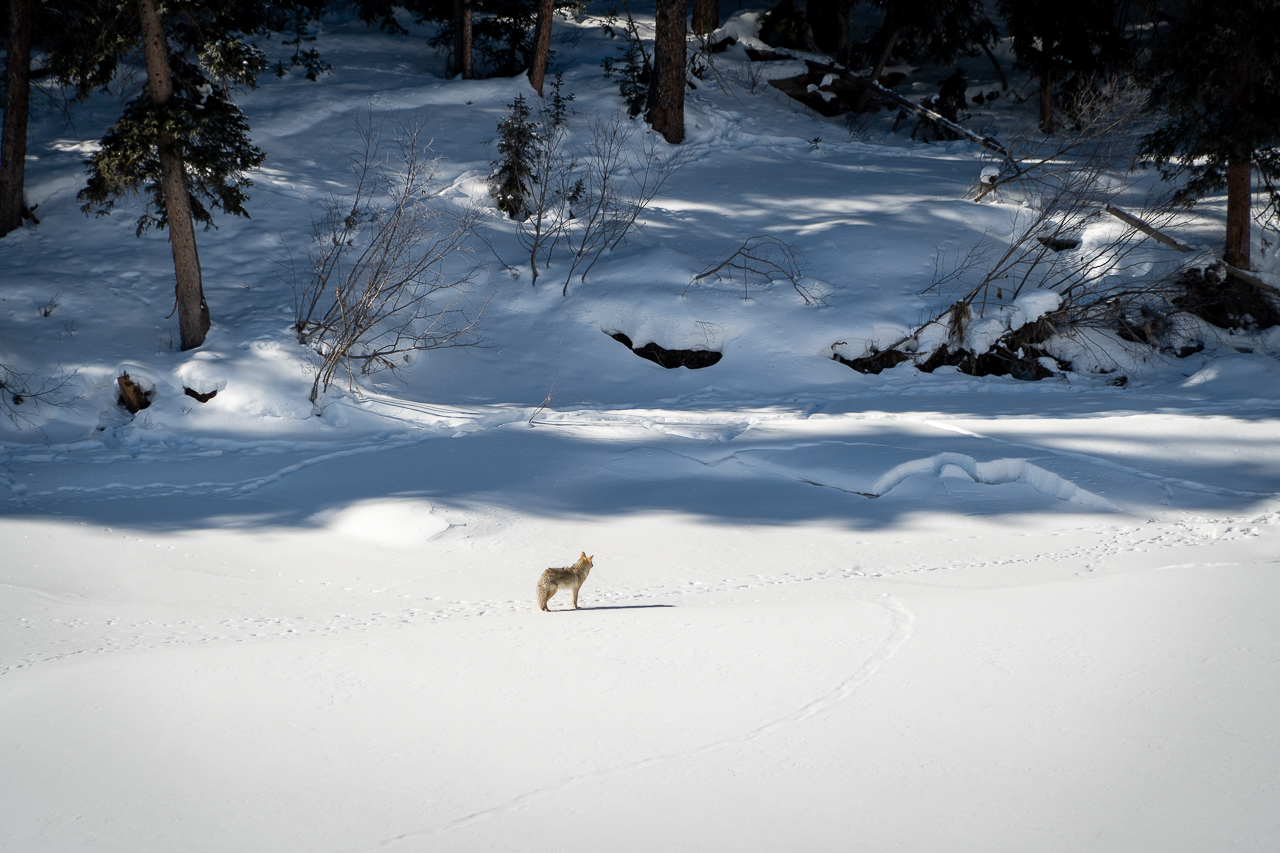 𝗗𝗮𝘆 1
Drive through Yellowstone National Park's famed Lamar Valley, looking for wildlife. Better yet, take a guided tour at dawn for the best chance at spotting critters and learning all about the park from the experts.
Stop for lunch at 
Cooke City Coffee
 and peruse their local authors' book selections. Whether you crave sweet or savory, they serve up filling meals in a friendly atmosphere.
Full of lunch, don snowshoes (rent them at
Park's Fly Shop
in Gardiner on your way out) and snowshoe up the Woody Creek Falls Trail. It's three miles round trip to the waterfall and a bit steep, but well worth the effort to see this 150-foot, three-tiered waterfall..
To get there from downtown Cooke City, turn south onto Republic Road. There is a parking area on both sides of the road before the fenced park (don't cross the bridge).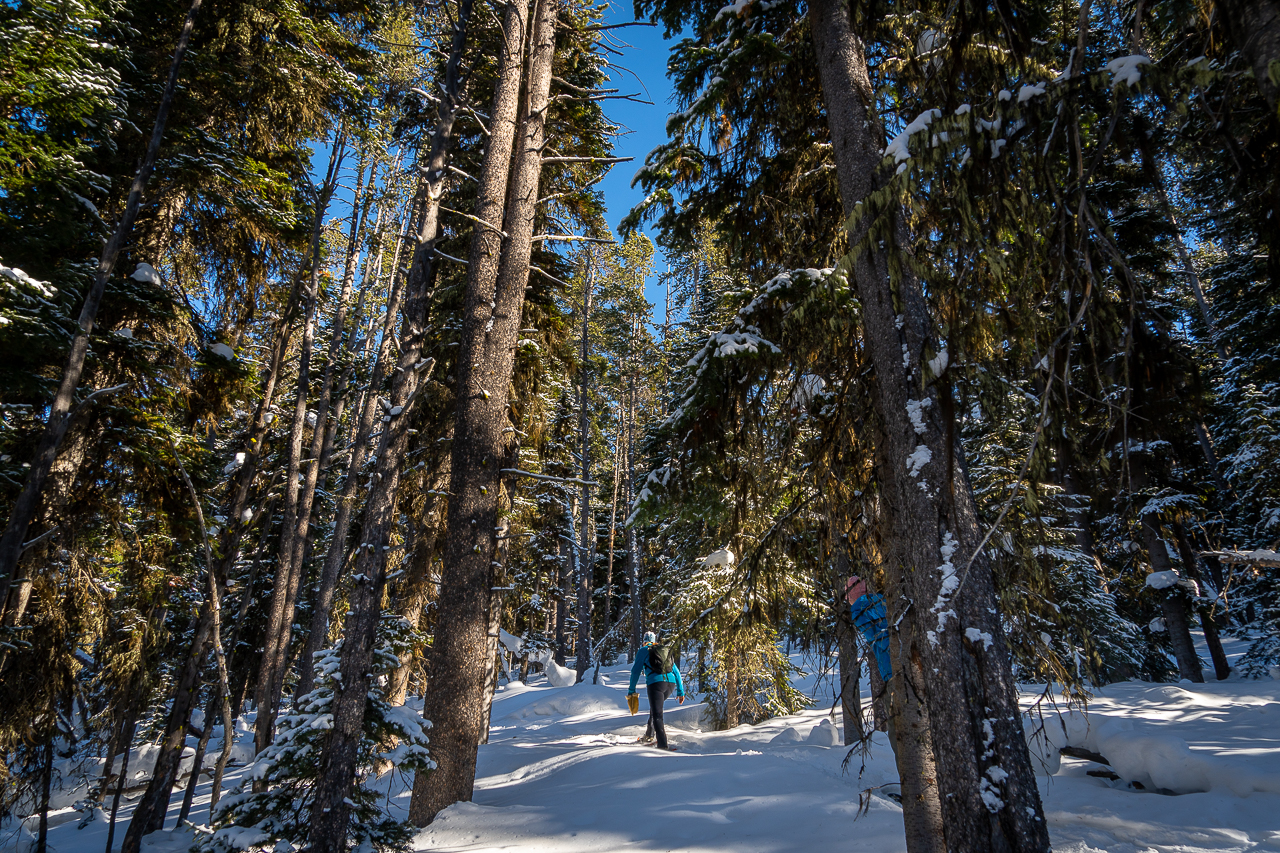 Snowshoe east past the transfer station and the Avalanche Park and then south to the trailhead (about five minutes or less). Snowshoe up the jeep road for five or so minutes to a trail on the left. If you continue on the jeep road you'll wind through a bunch of old mining equipment, which is kind of cool. But, take the trail on the left and climb for about 1.25 miles to the waterfall.
After snowshoeing check into a cabin at
Antlers Lodge
, snack on appetizers brought from Gardiner, shower, and get ready for dinner.
The
Miners Saloon
is a good mix of locals and tourists and serves up elevated bar food. It is family-friendly until 8 pm, then adults-only.
𝗗𝗮𝘆 2
Start the day with breakfast at
Bearclaw Bakery
. It's a combination cafe and snowmobile service shop. It's pretty casual, but you can't beat the delicious breakfast and friendly service. Locals and visitors stop in for a home cooked meal. Get there early to make sure you get a table.
As you drive back through Yellowstone, keep an eye out for wildlife or groups of people standing around spotting scopes. Most people are pretty friendly and will let you look through their scopes if you ask. Bonus if you have a set of binoculars in the car for critter spotting.
Grab lunch at
Tumbleweed Bookstore and Cafe
in Gardiner. Bagel sandwiches, breakfast burritos, and other comfort food will hold you through the next activity.
After lunch, drive up the Paradise Valley (you are likely to see plenty of wildlife here, too, so drive carefully!) to Mill Creek. Meet the
Morrison Racing Kennel
mushers for a dog sledding adventure in the Absaroka Mountains.
One person gets to ride in the sled, another stands on the back, and a professional musher stands in the middle as the dogs silently pull you through the gorgeous Mill Creek valley. About five miles up, the rider and stander switch places for the return trip.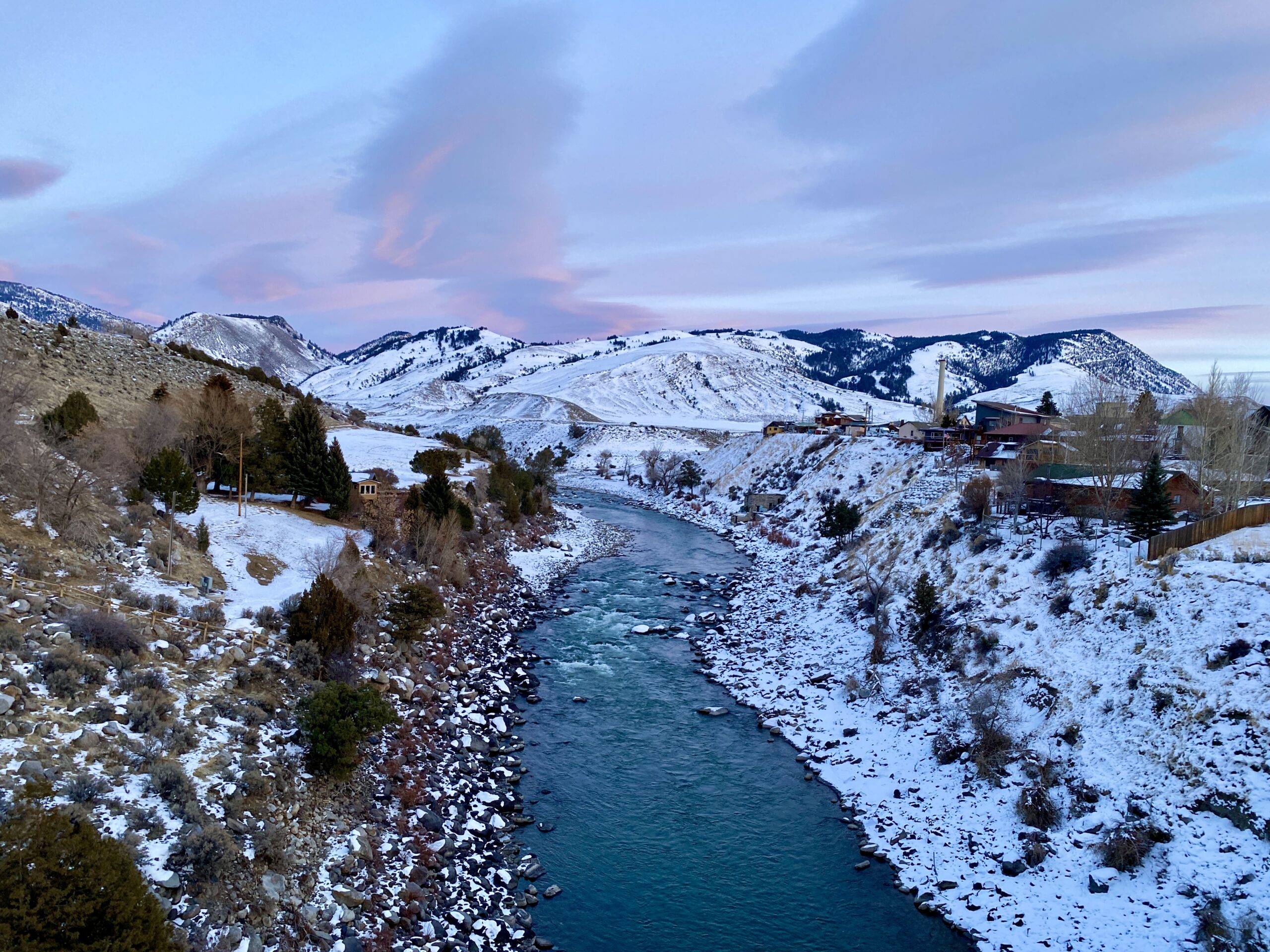 Back in Gardiner, check into the
Absaroka Lodge
. Perched on a cliff above the Yellowstone River, every room has a view into Yellowstone National Park.
Stroll over to the
Wonderland Cafe
for dinner. The cozy atmosphere is both fun and inviting. The focus on local and farm to table food will make you feel good about eating there. They serve local beer and coffee.
𝗗𝗮𝘆 3
Grab breakfast and a picnic lunch the night before from the Gardiner Market.
Catch the early
Indian Creek ski shuttle
from the Mammoth Hotel in Yellowstone. You need to have a reservation as the bus fills up. The shuttle is equipped to travel over the snow into parts of Yellowstone not accessed by cars in winter.
At the Indian Creek Campground dropoff, you can cross country ski along the backcountry Bighorn Trail and groomed Indian Creek Campground Loop. There is a warming hut with a wood stove as well as a vault toilet near the shuttle drop off. The shuttle returns a couple of times throughout the day to pick up skiers.
For new cross-country skiers, the Bear's Den Ski Shop in the Mammoth Hotel offers lessons, as well as cross-country ski and snowshoe rentals. You can also rent cross-country skis and snowshoes at
Park's Fly Shop
in Gardiner.
After skiing through Wonderland, wrap up your trip with a soak at
Yellowstone Hot Springs
, about 10 miles north of Gardiner. There, natural mineral waters will relax those ski-weary muscles and the view of the surrounding mountains livens the soul.
With so many activities in Cooke City and Gardiner you could spend a whole winter or a lifetime embracing this magical season.