The Outpost; A Micro Hotel in Belgrade, Montana
America has a new travel trend, micro hotels. And they are reaching even the nooks and crannies of Montana. Inspired by the Japanese capsule or pod hotels from 40 years ago, these hotels were used mainly by businessmen; they were tiny and inexpensive and had just the basics needed for a good night's rest. From the hotelier's perspective, they could provide more rooms that cost less.
The Outpost, located in Belgrade, Montana, just one and a ¼ miles from Bozeman Yellowstone International Airport, is Montana's first micro-hotel, and already travelers love it! The hotel has just 14 rooms, with only the basics. Hotel Manager, Jeneffer Smith explained, "Initially, we thought it would be ideal for people who need to spend the night somewhere before heading out adventuring, but we've found that people feel so comfortable they end up staying for the whole week. They really feel at home. It's not like the big hotels where there is a lot of people around; you still have a lot of space and people like the quietness."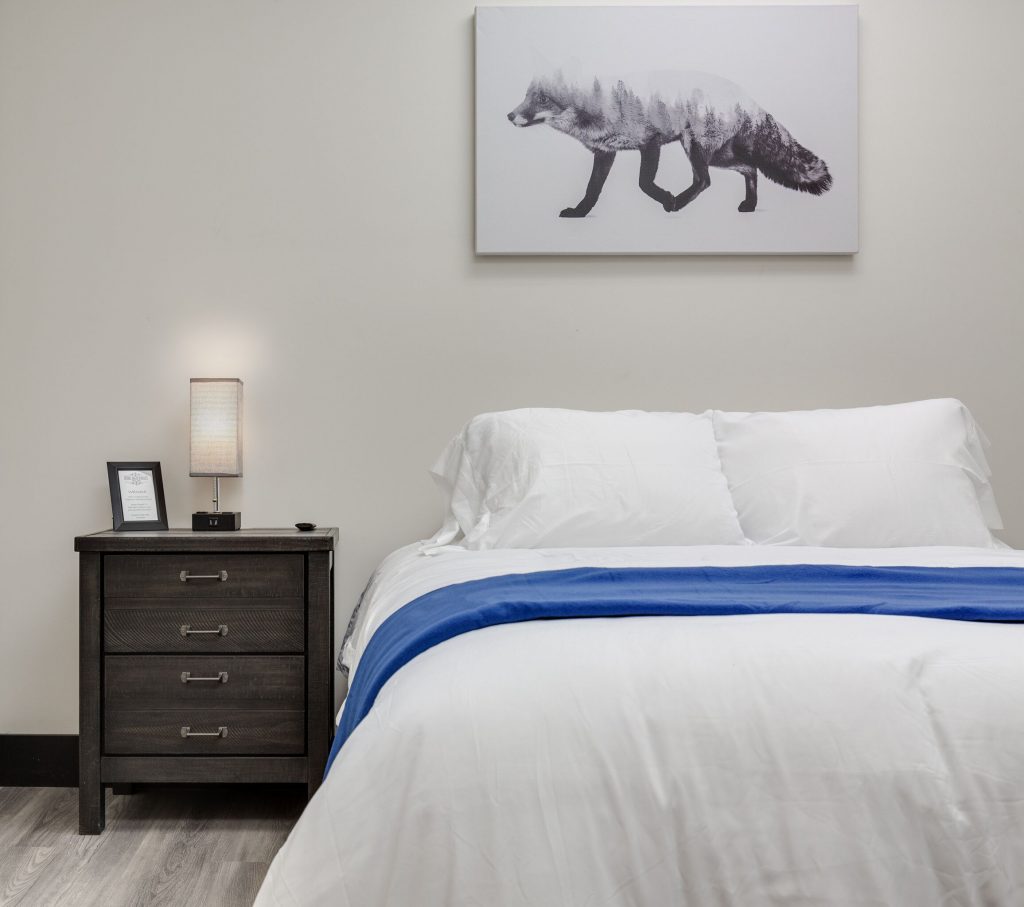 Just because it's only the basics, doesn't mean it isn't comfortable. "We have high-end mattresses and bedding and chic sheets," Smith says, "It's a great night's stay for minimum dollar."
The only hotel in downtown Belgrade, Smith and her team, completely remodeled the building and opened last September with eight apartments upstairs and the hotel on the main floor.
The original building was a butcher shop with a community meeting area, Waterman Hall. It burned down September 20, 1900, from a fire at a neighboring hotel. It was rebuilt, and when Smith was young, it held Price Rite Drug. "We used to get Cherry or Banana Cokes there when I was a girl," she says. "To be in the building now, it's all sweet memories for me."
Typically, micro hotels have expansive lobbies where guests can hang out, dine, drink, and co-work. Smith says, "We have a huge lobby with overstuffed leather couches and desk that looks out onto the street where you can people watch." You'll also love the soaps, shampoo, and conditioner, handmade from a local purveyor in Manhattan, Montana. Smith says the hotel is a borderline boutique, "We can have these wonderful luxuries and spoil our guests in ways they can't be spoiled in the bigger chain hotels."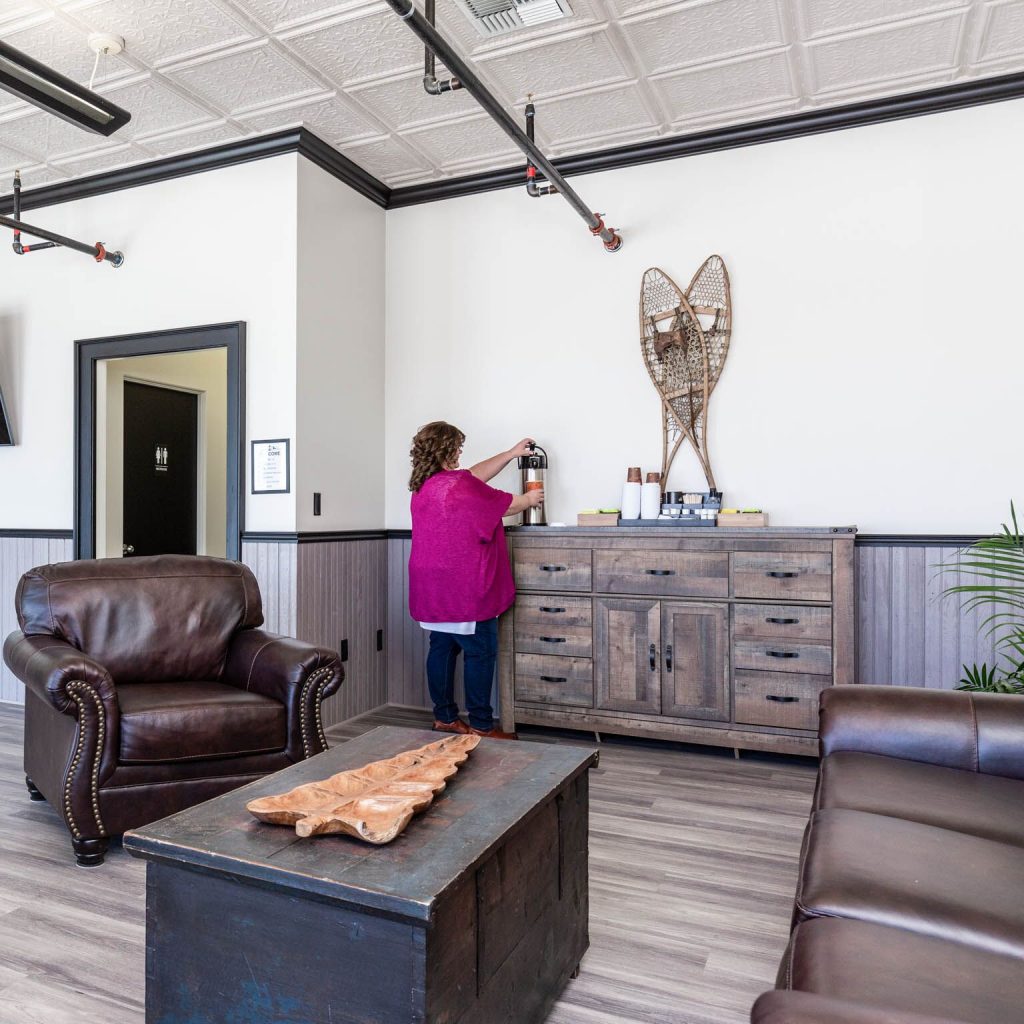 The common area also includes a kitchen with a refrigerator, microwave, and convection oven for guests who want to heat their meals or have leftovers.
And while there is not a restaurant on-premise, many of the local restaurants offer discounts for guests staying at The Outpost, and some provide free room service. "People think they need to go to Bozeman to eat, but we have so many amazing restaurants in Belgrade," Smith says. "Downtown businesses have taken great care with my guests," she says, "they have been so graceful, I couldn't ask for better."
Smith likes to return the favor, creating local partnerships through her complete concierge service. Depending on their interests, Smith can arrange activities such as golf, visiting hot springs, or horseback riding. "That's what I love about our community," she says, "If someone wants to learn to fish, I can call and arrange a guide."
The Outpost also has self-check-in, which is incredibly handy for those late-night flights. "You get your room key delivered to your phone, and skip the front desk," Smith explains, "people love it!"
For more information or to reserve your stay, go to 
www.theoutpostmontana.com