The Great Yellowstone Country Ice Cream Tour!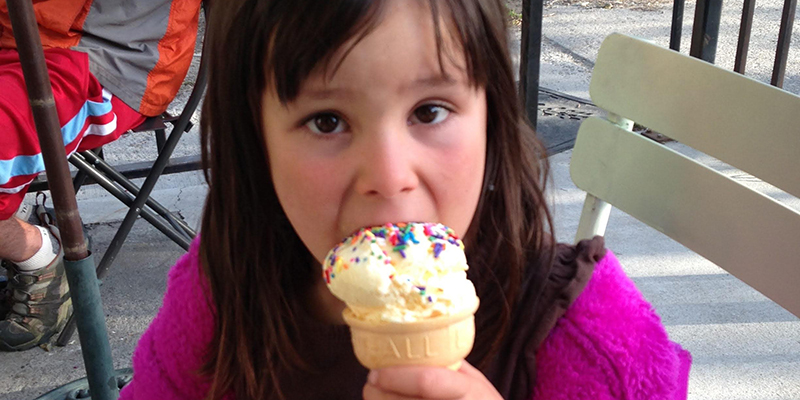 It's undeniable, summer and ice cream go hand in hand. These days, the well-loved dessert has taken the word delicious to a whole new level. You'll find everything from traditional soda fountain sundaes, shakes and floats, to some seriously interesting flavors. It's hard to go wrong with this frozen delight, but to get started on your ice cream adventure, here are a few of our favorite stops.
Absarokee
Although it's located in an RV park, you don't have to be staying there to enjoy the ice cream. Stop in and enjoy the open air patio with an incredible view of the Beartooth Mountains.
Big Sky
This all natural ice cream is made with local and organic ingredients. But what really makes it unique is that it's cooked at a lower temperature for a longer period of time so it requires less sugar. (Bonus!)
Big Timber
This landmark in Big Timber provides a true small town dining experience, complete with the traditional pie al a mode—highly recommended!
A true old fashion pharmacy and soda fountain, you'll be impressed with their shakes, floats and sundaes. If you're up for it, share the Big Timber Sundae; 9 scoops of ice cream, your choice of flavors, 6 sauces, whipped cream and nuts!
Bozeman
Bozeman's newest ice cream shop serves seasonal flavors such as Montana Christmas; a pine soaked cream with huckleberries from Idaho and Montana farms. Summer specialties include S'Mores, and Strawberry Rhubarb Jam using local rhubarb in the house made jam.
The Chocolate Moose, Candy and Soda Shoppe
Here you'll want to try the old time mixed sodas used in their ice cream sodas and root beer floats. Or try one (or two) of the 16 flavors of Wilcox's ice cream, made in neighboring Livingston, MT.
This local favorite makes all natural ice cream with both traditional and specialty flavors such as Red Velvet Cake, Orange Creamsicle, Cardamom and Salted Caramel.
Michoacan a Pedir de Boca
Using fresh ingredients, Bozeman's newest ice cream shop carries 38 flavors at a time, but can make 150 different flavors in total. That's not the only reason to bring you back, they also have 34 popsicles, made with either water or milk.
Gardiner
Located at the only year round entrance to Yellowstone National Park, Gardiner is full of gift shops and trading posts serving souvenirs and ice cream. One stop shopping!
Livingston
Established in 1954, Mark's is an original 50's style drive in. (Or in this case, a walk-up.) Grab a soft serve ice cream cone, shake, malt or sundae to top off your meal.
Red Lodge
For some real nostalgia, stop in this 1919 Soda Fountain for an old fashioned draft root beer float.  Scoops also serves Montana's favorite Wilcoxin's Ice Cream.
West Yellowstone
This ice cream shop starts with the basics, vanilla and chocolate ice cream or frozen yogurt, and then let's you choose your own ingredients. (This is your chance to let your ice cream creativity fly!)
Nothing but real cream, sugar and vanilla make up this ice cream, and add to it some interesting twists. Try one of the most popular flavors, Huckleberry Honey Lavender. Yum!
Feeling full just reading about these tantalizing treats? No worries, you'll find walking paths, hiking trails and biking routes throughout Yellowstone Country! Enjoy!