Stephanie Quayle; Rising Country Artist with Yellowstone Country Roots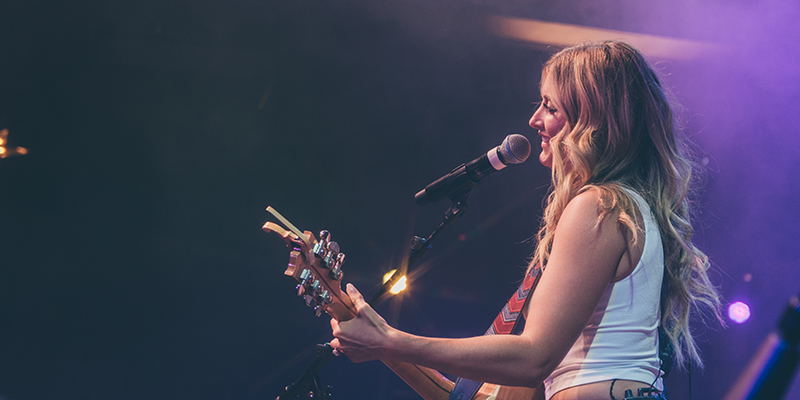 Photo by Erika Rock
Stephanie Quayle is delightful. Originally from Bozeman, Montana, this country artist has a voice of gold and songs that Billboard magazine describes as "captivating storytelling." But what you'll also notice when you meet her is her genuine zest for life. Quayle was raised on a working ranch with "hundreds and hundreds of acres of alfalfa and just under 100 head of Hereford cattle," she has a strong work ethic, a passion for music, and the spirit of country music icons that have come before.
Her music invokes the likes of Patsy Cline, Dolly Parton, and Loretta Lynn, and her rise to one of the top female artists on country radio is well deserved. Rolling Stone Country says Quayle is "An artist you need to know," CMT recently included her in their "Next Women of Country" franchise. Her last three singles have garnered more than 100 million impressions, and The Grand Ole Opry has hosted Quayle 11 times, including the anniversary of their 5000th show.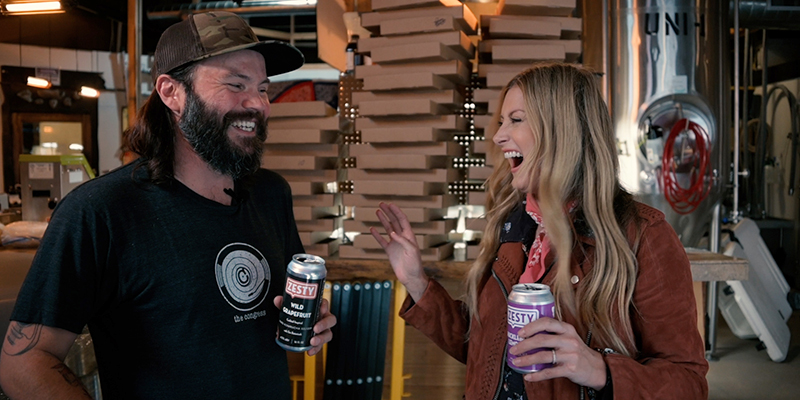 However, Quayle is humble, kind, and full of energy despite her rising success. Quayle remains grateful for her upbringing, splitting time between Paradise Valley, Montana, Nashville, Tennessee, and Summerfield, NC. When asked about her favorite part of growing up in Yellowstone Country, she answered, "The wonderment of it all. I learned so much from exploring the outdoors, from falling in love with the sound of a creek to the stories the clouds shared before a summer rain. I learned about freedom and respect for the greatest place in the world."
And if she could impart any wisdom to those visiting or moving to Montana, it would be to "Read the signs, observe, learn, listen, and ask for directions. Let the awe of it all remind us how lucky we are to be able to live and visit such a magnificent place."
When Quayle isn't recording, performing, or touring, she spends time with her husband David Couch on their working farm and event venue, 
Summerfield Farms
, in Summerfield, NC. True to her heritage, the farm produces 100% grass-fed and finished beef and certified organic produce using regenerative agricultural practices. Sharing the beauty of the farm through events, the couple hopes to encourage the community to cultivate and enjoy a healthy lifestyle.
Recently, Yellowstone Country paired up with Quayle to share some of her favorite parts of Yellowstone Country. You can watch the video below, and on December 21, 2021, she will perform a live stream set from Bozeman's newest music venue, the ELM. The event starts at 6:00 p.m.—tune in here!
Until then, enjoy her latest singles, 
Lone Ranger
,
I Want the World for You
,
 We Buy Gold
, 
Wild Frontier
, and 
By Heart
.