Spring Events in Yellowstone Country, 2020!
We LOVE spring in Yellowstone Country. It's more than just the warm air, longer days, and sweet smells of nature waking up; it's an energy, the feeling of getting out and about and catching up with friends after a long winter cozied up at home. There are happenings in every nook and cranny of the area, so keep your eye out—you'll find events for every interest!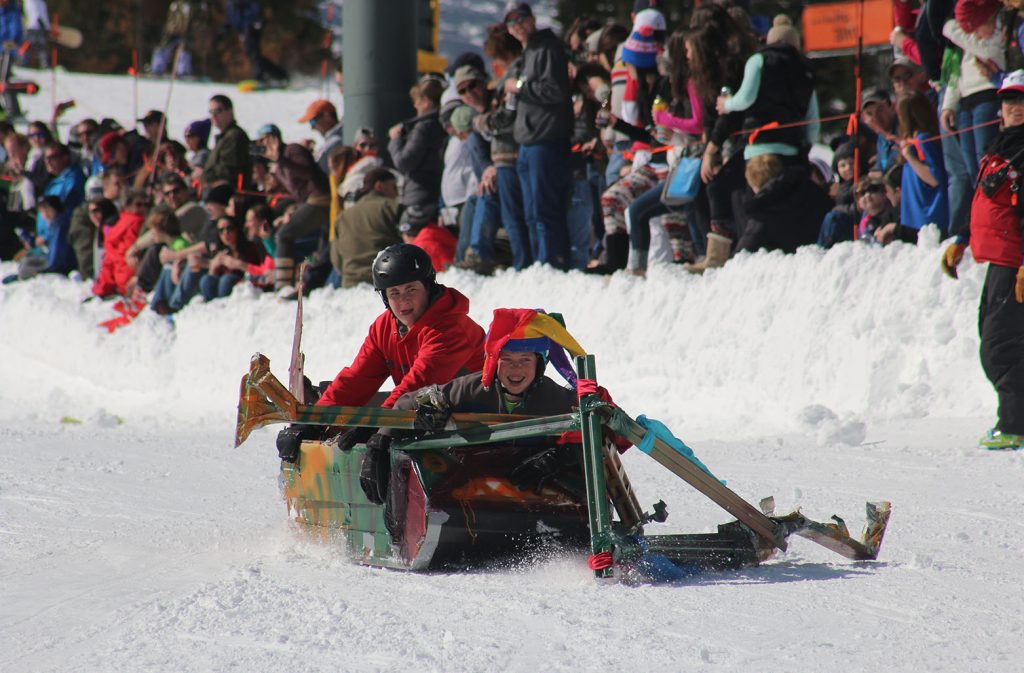 Red Lodge Winter Fest
Friday, March 6- Sunday, March 15, 2020
Red Lodge, Montana
They don't mess around when it comes to fun in Red Lodge! Winter Fest spans two weekends with plenty to do in between. Winter Carnival at Red Lodge Mountain kicks off the fun, with the Cardboard Classic race, live music, rail jam and torchlight parade. Throughout the week, enjoy live concerts downtown, shopping deals, a moonlight cross country ski and activities at Yellowstone Wildlife Sanctuary. The following weekend are the National Finals Ski Joring. If you've never seen this western wildness, you're in for a treat! The weekend wraps up with a chili cook-off on Sunday.
Run to the Pub
Saturday, March 14, 2020, 9:00 a.m.
Downtown Bozeman, Montana
Named the #2 Best-in-the-US half marathon by Runner's World, this half marathon and 10K is probably one of the most scenic and fun runs you'll find! (And, it's 90% downhill!) At the finish line, you'll have a cold beer waiting (with a pint glass to keep), a technical shirt, beer opener, and, most importantly, a chance to win one of FOUR trips to Dublin, Ireland to run in the Dublin Marathon.
Spring Bicycling in Yellowstone National Park
April 2020, (Watch the National Park Service website for the exact days.)
Between when the snow melts and the roads open in Yellowstone, there is a magical time where bicyclists are in heaven. Crisp air, no crowds, and miles of open space to explore. If you're starting in West Yellowstone, the road is open to Mammoth Hot Springs. The road from Gardiner to Cooke City is open year-round and is another beautiful place to ride. There will be cars, but not nearly as many this time of year.
Big Sky Big Grass, Music Festival
April 9-12, 2020
Big Sky Resort, Big Sky, Montana
This well-loved music festival brings together bluegrass musicians for four days of jamming. Enjoy skiing during the day, and dancing throughout the night. A great mix of small-stages and large venues provide both intimate shows and big dance parties for this all-start lineup, including Lone Mountain Trio, Lindsay Lou Band, and The Travelin' McCourys.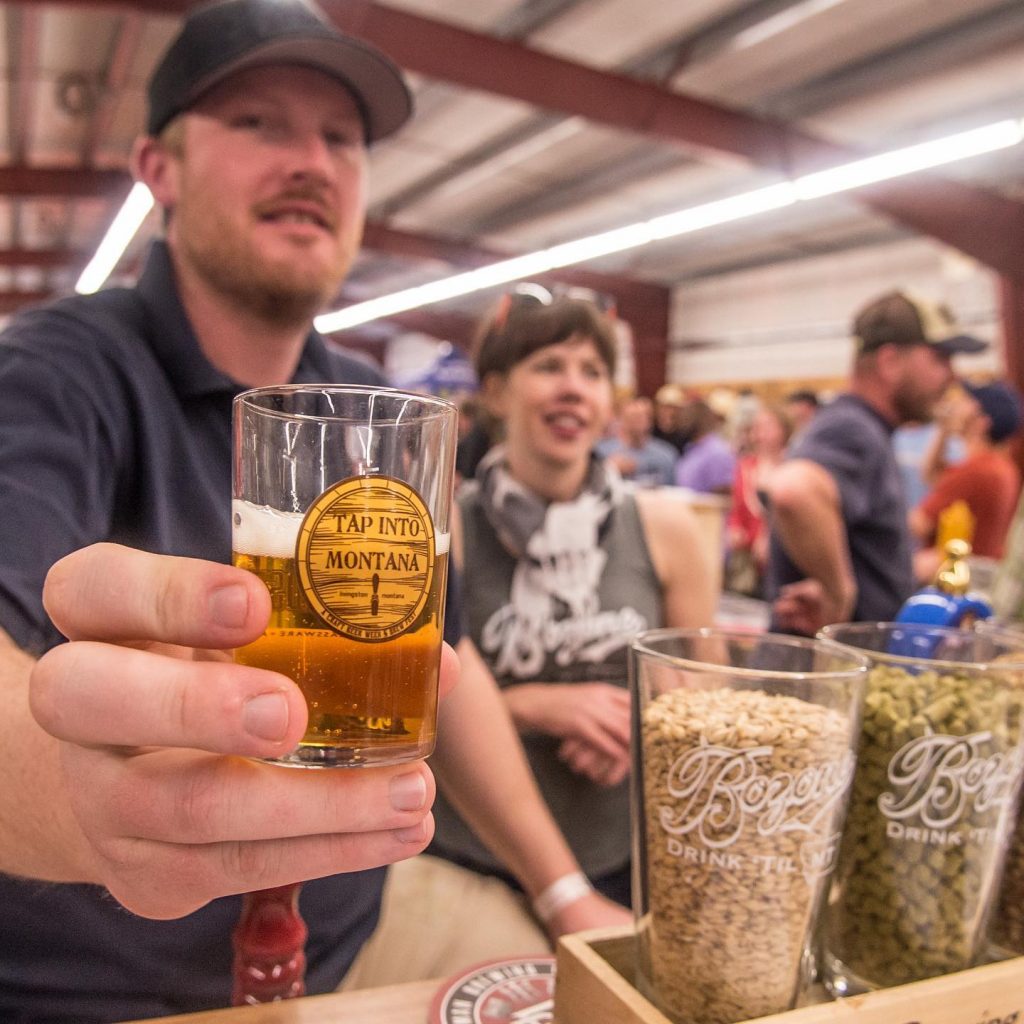 Tap into Montana Brewfest
Saturday, April 18, 2020, 3:00 p.m.-7:00 p.m.
VIP activities from 2:00 p.m.-3:00 p.m.
Park County Fairgrounds, Livingston, Montana
Kick-off event Saturday, March 28, 2020, 5:00 p.m.-8:00 p.m., Shine Beer Sanctuary, Bozeman, Montana. Get the party juices flowing with darts, cribbage, bingo, trivia, and embroidery, (yes, we said embroidery!)
Join 25 Montana breweries as they show off their best craft beers of the season. Admission includes a free sampler glass and unlimited samples! Live music by Jess Atkins, singer/songwriter, at 3:00 p.m., followed by Milton Menasco and The Big Fiasco, rural rock, reggae, and funk at 5:00 p.m. Enjoy food from Zac's Montana BBQ. Tickets are $30 in advance and $35 at the door. The designated driver's admission is $10 at the event.
Free shuttle service will run through several locations throughout town, 1:30 p.m.-7:30 p.m. The next day wind down with brunch at the Mint Bar and Grill in Belgrade, Montana, from 10:00 a.m. – 2:00 p.m.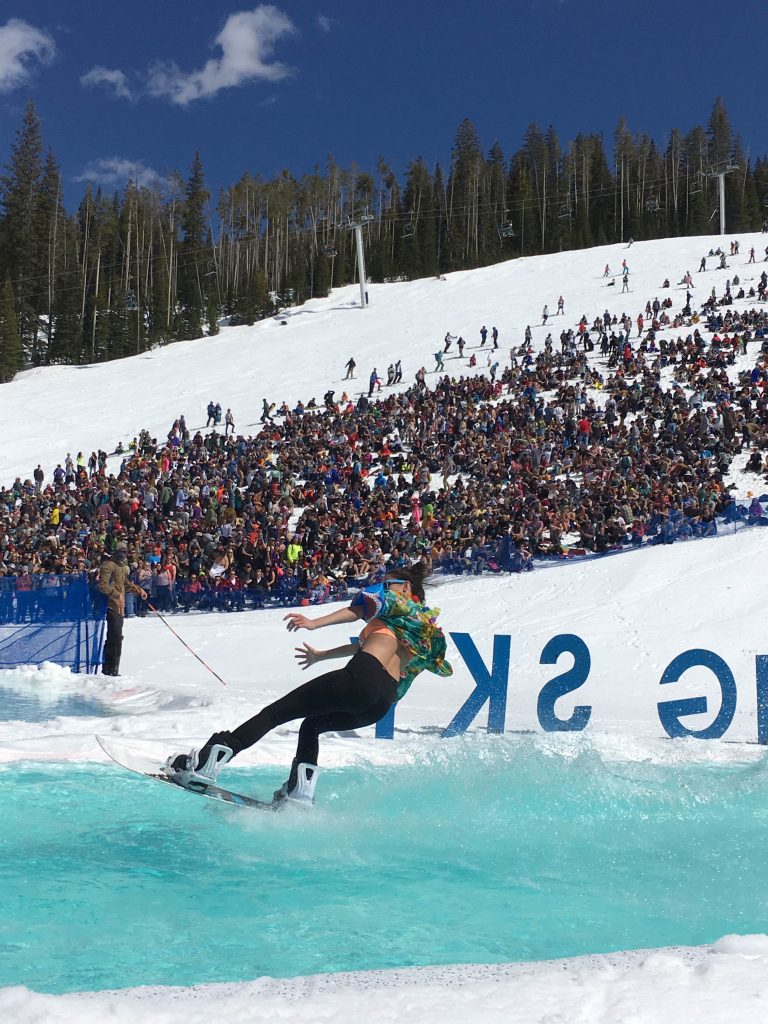 Pond Skim
Saturday, April 18, 2020
Big Sky Resort, Big Sky, Montana
Our favorite way to wrap up ski season is with Pond Skim! Watch as costume-laden daredevils ski, skim or swim across an icy pond! Ponk Skim is a spectator sport at its finest! Enjoy an on-mountain bar and soak up the sun.
Turn, Petal and Burn
Saturday, April 18, 2020
Red Lodge, Montana
Get ready to come in HOT! Now in its 8th year, this has become THE race to transition from winter to summer adrenaline. The three-part drag race starts at Midway Lodge on Red Lodge Mountain, where you ski or snowboard to the base area, click into your bike pedals, scream 6 miles into town and then finish with a 3- mile run to Red Lodge Ales. Complete the race yourself or do it with a 3-racer relay team. Finish with a free beverage at the end! Prizes awarded to the best female and male racers, relay team, and costume!
Trevor Noah, Loud & Clear
April 25th, 2020, 7:30 p.m.
Brick Breeden Fieldhouse, Montana State University
Bozeman, Montana
Host of "The Daily Show" on Comedy Central, and author of the #1 New York Times bestseller, "Born a Crime: Stories from a South African Childhood," Trevor Noah is coming to Bozeman! With sold-out shows over five continents, Noah not only makes you laugh, he makes you think.
Crazy Mountain Fiber Fest
Saturday, May 9, 2020, 9:00 a.m.- 5:00 p.m.
Big Timber Civic Center, Big Timber, Montana
Explore the fiber arts and the rich history of wool production in Sweet Grass County with this free day of classes, demonstrations, and vendors all showcasing their excellent work. To learn more, check out The Finer Points of Fiber Art.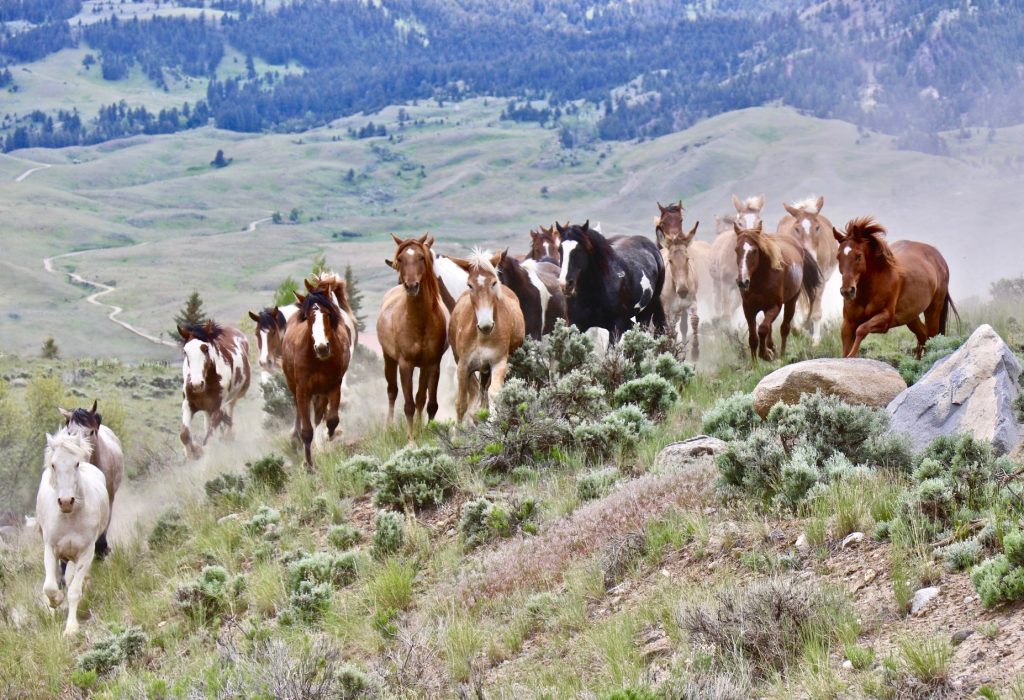 Photo, Jean Modesette
Hell's A' Roarin' Horse Drive
May 23, 2020
Gardiner, Montana
This yearly tradition is a beautiful chance to witness a horse drive first-hand as cowgirls and cowboys drive the herd of horses through Gardiner and up to the town of Jardine where they ready for the busy summer ahead. Be sure to bring your camera; photo opportunities are abundant!
For more events, visit YellowstoneEvents.com.