Photo, Andy Austin
Yellowstone National Park has a secret—but we'll let you in on it. Spring is fabulous. The lower elevations begin to pop with hues of bright green, and the skies seem to be exceptionally blue against the snow-capped mountains. And everyone loves the feeling of the warm sun after the cold winter. The other noticeable difference is the lack of crowds. Spring is relatively quiet in the park; there are markedly fewer visitors, giving you plenty of time and space to explore. We've outlined a few of our favorite things about spring in the park, but however you decide to adventure, we guarantee it will be worthwhile.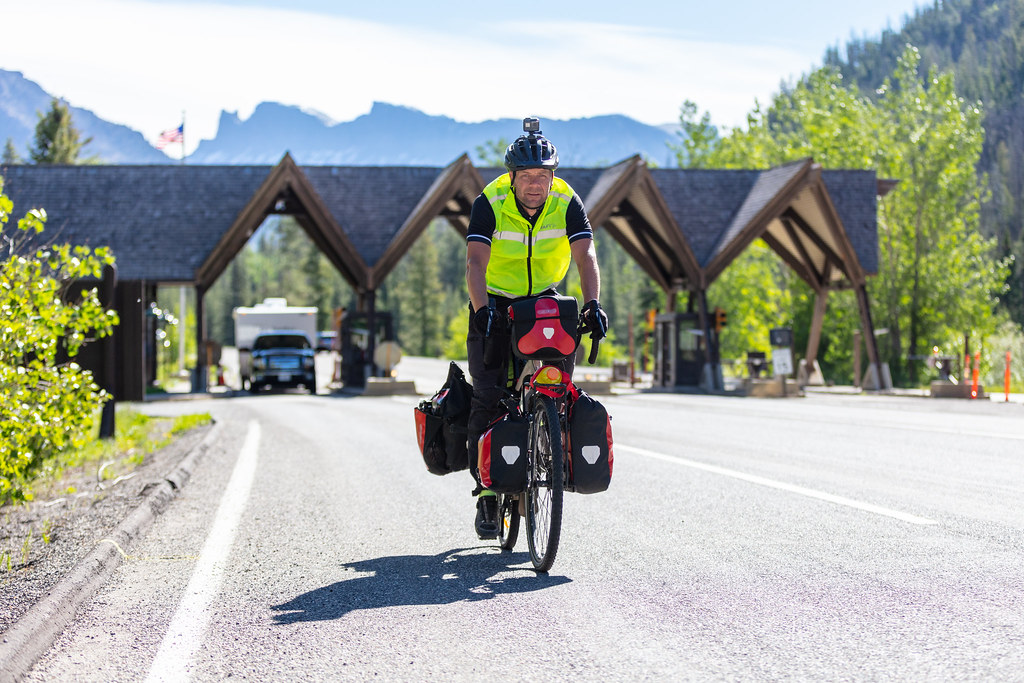 Photo, Jacob W. Frank
Biking
The road from the North entrance in Gardiner to the Northeast entrance in Cooke City is the only road that remains open to vehicular travel during the winter. But when the snow starts melting, spring biking is allowed, and trust us, it's an excellent way to see the park. The season begins early April; there is no set date due to weather, so watch the National Park Service website. The main road accessible for biking is from West Yellowstone to Mammoth Hot Springs. As conditions allow, the East Entrance to the east side of Sylvan Pass and the South Entrance to West Thumb may open as well. Due to spring bear closures, the road to Old Faithful does not open until the regular traffic is allowed, generally late April. In West Yellowstone, bike rentals are available at Free Heel and Wheel. Keep in mind; animals have the right of way. Keep a distance of 100 yards from bears and wolves, and 25 years from other animals. Never provoke wildlife or cause them to run. If they are on the road, either wait for them to pass or turn around.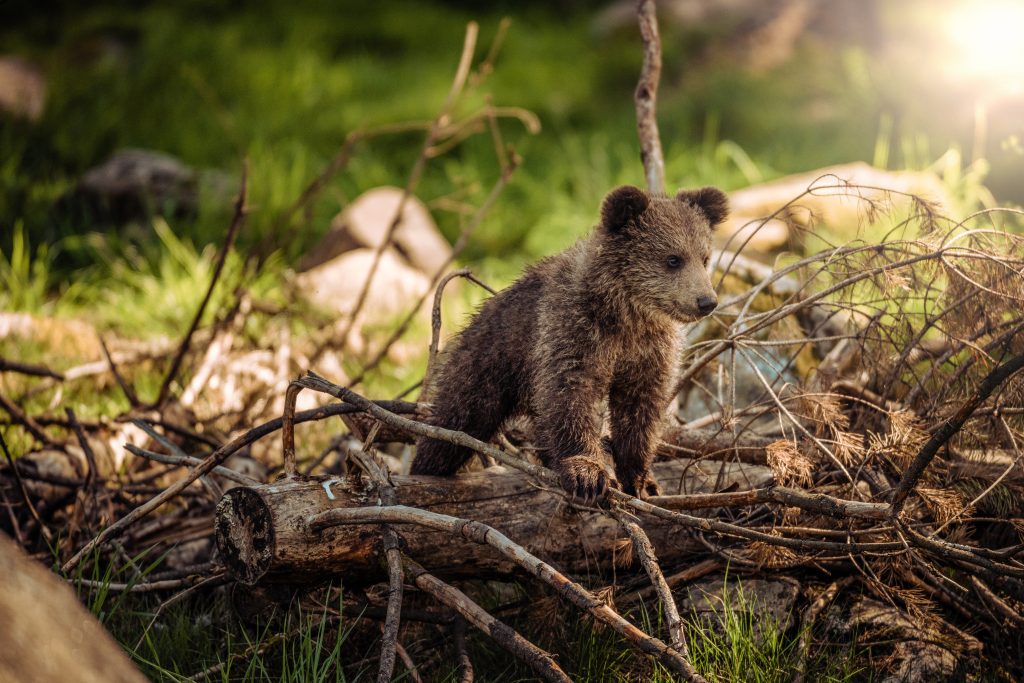 Photo, Janko Ferlic
Wildlife Watching
Yellowstone is home to a plethora of abundant wildlife including grizzly and black bears, wolves, bighorn sheep, bison, mule deer, pronghorn, and moose. The Lamar Valley is one of the best spots to see most animals, and fortunately, this is the road that remains open year-round. Bears begin emerging from hibernation around March or April, and wolf pups leave the den starting in May. Wildlife is most active early morning and late evening when they are feeding. If you opt for a wildlife tour, be prepared to be out before dawn! Binoculars or high-powered scopes are ideal for wildlife watching. Don't ever approach wildlife, trying to get a photo. Certain areas of the park have high bear activity and are closed at various times to reduce encounters with humans while they are busy re-fueling after the long winter.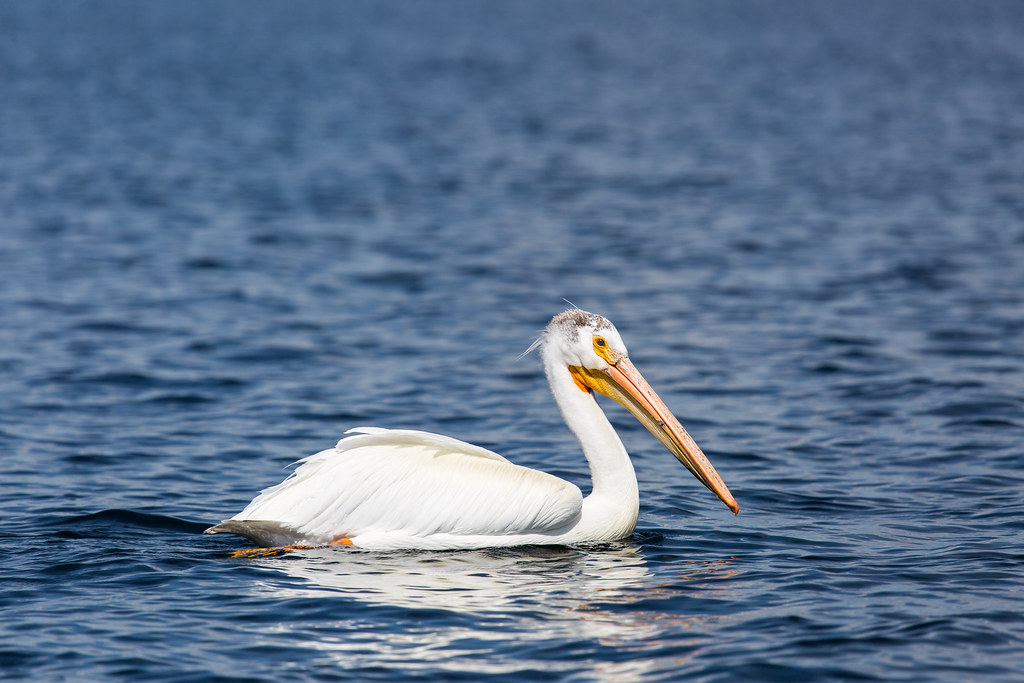 Photo, Neal Herbert
Birding
Birders will especially love spring when the migration brings many of the birds back from the winter to nest, with even more merely passing through. There have been nearly 300 species of birds recorded since the park came into existence in 1872, including raptors, shorebirds, and waterfowl. One hundred fifty species of birds nest in Yellowstone. You'll hear songbirds are actively singing to establish and defend their territories, and with careful observation, you'll see the fascinating mating rituals! Watch for Sandhill Cranes, American White Pelicans, Trumpeter Swans, Eagles, Osprey, Peregrine Falcons, and the Black-billed Magpie.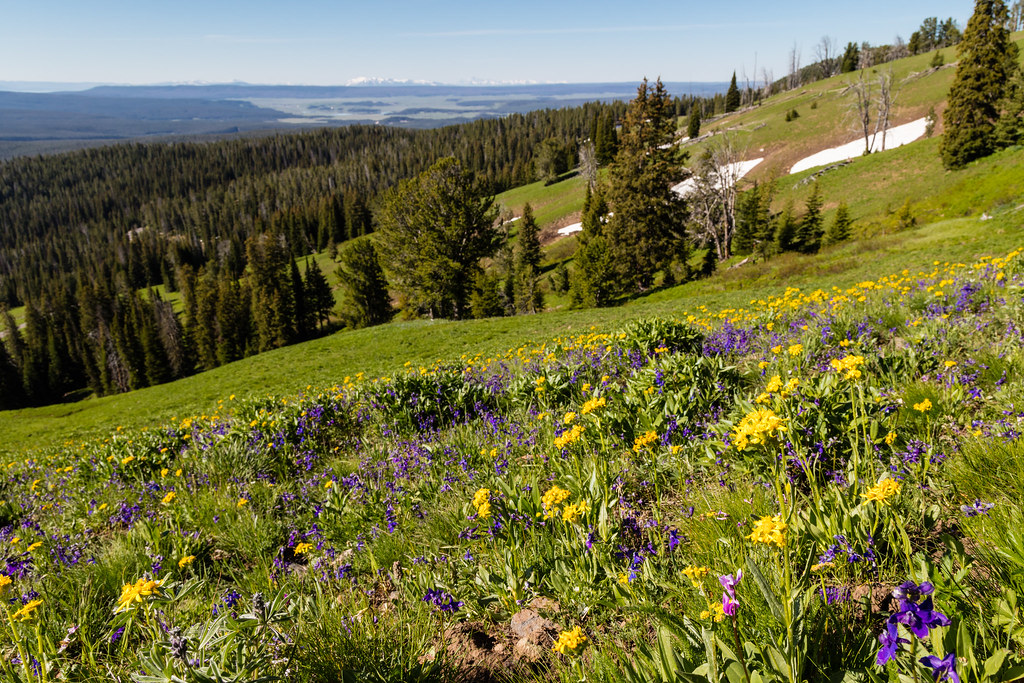 Photo, Jacob W. Frank
Flowers
If you've never seen an abundance of wildflowers, Yellowstone provides a stunning display. Many wildflowers prefer open meadows and sagebrush steppe, which is a plant community comprised mainly of shrubs and dominated by sagebrush. The brilliant colors include flowers such as the yellow arrowleaf balsamroot, white phlox, red and orange paintbrush, and blue penstemon. The flowers are not only gorgeous; they provide food for various animals. The bulbs from the spring beauty and glacier lily plants are essential for grizzly bears in the spring. Squirrels and chipmunks love the wild strawberries, and the wildflower seeds provide food for birds and insects. Yellowstone is also home to a couple of rare plants. The Yellowstone sand verbena grows along the shores of Yellowstone Lake. A rarity at 7,700' elevation since they are usually found in the Southwest or along the Pacific Coast. Botanists surmise that the warmth from the geothermal activity has helped them gradually adapt to the conditions. Another rare species, the Yellowstone Sulphur flower with bright yellow flowers and hairy, gray looking leaves, has also adapted to the barren, slightly geothermally influenced open areas.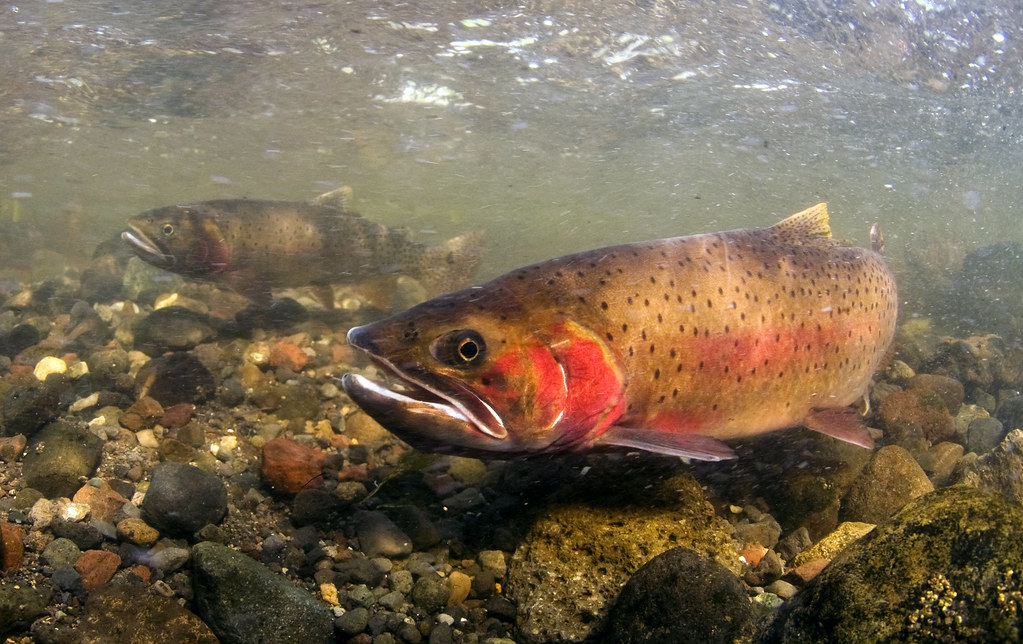 Fishing
Yellowstone is a popular destination for anglers. And while much of Montana prefers catch-and-release practices, fishing regulations in Yellowstone National Park are set up so that fishing can help preserve and restore the native species. Cutthroat is the sole native trout in Yellowstone. Other native species include Arctic Grayling and mountain whitefish. However, many non-native trout have entered the rivers such as brook, brown, lake and rainbow trout, which contribute to the decline of the park's native fish population, competing for food, preying on native fish and hybridization through cross-breeding.  
Check out more information on visiting Yellowstone National Park.