Snow-Safe Powder Play
Snowmobile and Avalanche Courses in Yellowstone Country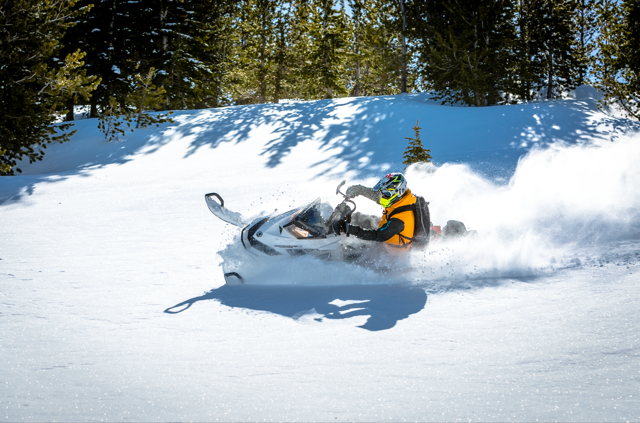 Photo, Dan Armstrong
You'll find some of North America's best backcountry snowmobiling right here in Montana's Yellowstone Country. And because the landscape is technical and powder heavy, it's important to stay on your game, and the name of the game is snow safety. Whether you're a seasoned rider or just starting out, it's always good to brush up on your technique. If you're planning a snowmobiling trip this winter, check out some of the classes below and get ready for some serious riding.
RIDING TECHNIQUE
Ride Rasmussen Style, West Yellowstone
Bret Rasmussen is considered by many to be the world's foremost authority on backcountry snowmobile riding technique.
Daily classes will be offered teaching all aspects of snowmobiling: rider techniques, sled safety and setup, and avalanche awareness. There's also a special focus on rider positioning to eliminate fatigue. Don't have a sled? Rentals will be available.
Classes run from January 1st through the end of March. Booking in advance is encouraged, but not necessary.
2017 Snowmobile Clinics
Instructor/Guide Training: January 2 – 5, 2016
Women's Clinic: January 13 – 14, 2016
Couples Clinic: January 26 – 28, 2016
Turbo Clinic February 8 – 11, 2016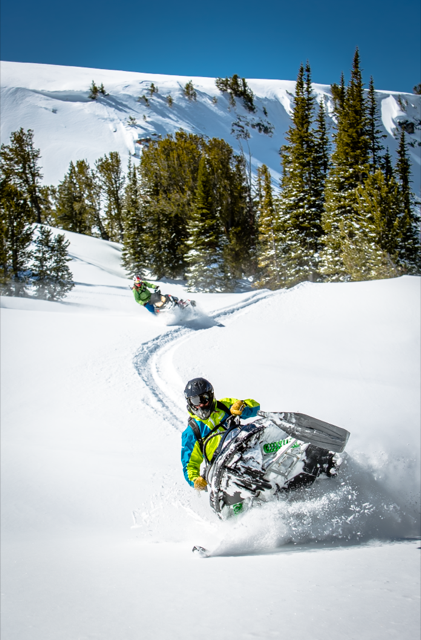 Photo, Dan Armstrong
AVALANCHE CLINICS
Gallatin National Forest Service Avalanche Center, a nonprofit providing current avalanche, snowpack and mountain weather information, is offering avalanche safety classes. The in-depth, hours-long or multiday workshops include Snowmobiler Introduction to Avalanches with a Field Course, Avalanche Fundamentals for Snowmobilers and Companion Rescue Clinic for Snowmobilers.
Beartooth Powder Guides, Cooke City, MT
Beartooth Powder University
Snowmobile Level 1 Avalanche Course
January 27 – 29, Cooke City
This course, developed specifically for mountain riders, includes companion rescue, route finding and terrain analysis. Participants will also dig snow pits and conduct stability tests. All field excursions will be made on snowmobiles.
Click here for details and information. 
Be safe! For more information on avalanche clinics throughout Yellowstone Country, click here.