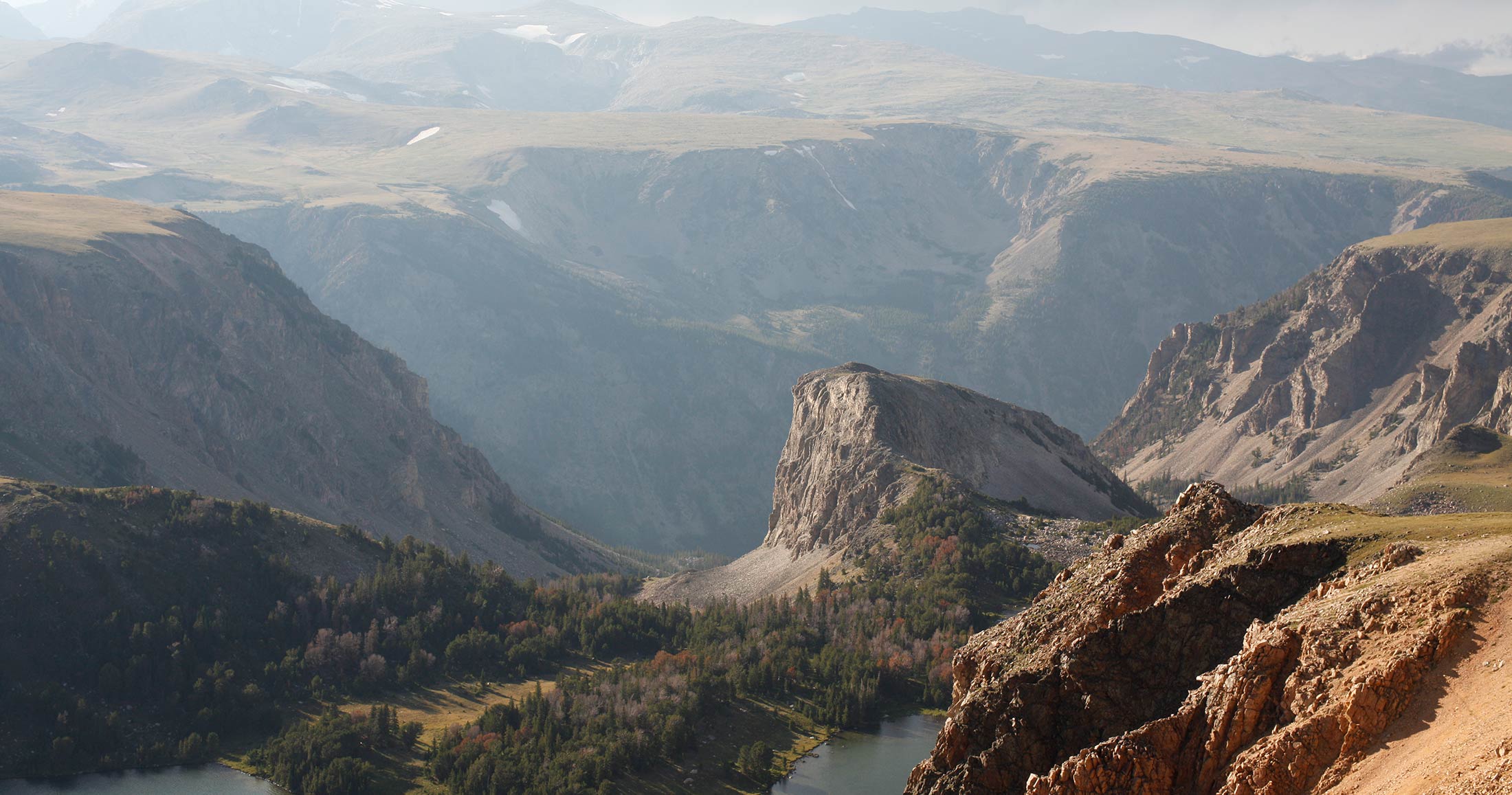 It's more than just a stretch of road connecting the towns of Red Lodge and Cooke City. The Beartooth Highway is an All-American Road, a designation that means it's considered a "travel destination unto itself" with features that do not exist anywhere else in the United States. We've listed a few highlights below, and if you go off the beaten path that's okay too—there's much to explore.





1. You can ski in the summer.




You read that right. Depending on the snowpack, you can sometimes ski into July. Beartooth Basin Summer Ski Area was established in the mid 1960s as an alpine ski racing summer training center. Now open to the public, Beartooth Basin has two high-speed Poma lifts and the Twin Lakes Headwall, offering 600 acres of skiable terrain with pitches ranging from 15 to 50 degrees. In other words, it's steep! The area is staffed with ski patrol and lift attendants, but there isn't a lodge or warming hut. Weather can change unexpectedly, so make sure you have appropriate gear. If you're an experienced skier, the area surrounding Beartooth Basin has 3000 vertical feet of shuttled or hike-in backcountry for skiing and riding.





2. It puts the wild in wilderness.




The Beartooth Highway winds through 900,000 acres of wilderness spanning three National Forests. It features 20 peaks over 12,000 feet, including Granite Peak—the highest in Montana and one of the most difficult to climb in the United States. The Beartooth Mountains are some of the most biologically unique mountain ranges in North America. The granite and crystalline metamorphic rocks are approximately 4 billion years old (making them some of the oldest on earth), it contains over 400 species of plants, and the grizzly bear population is one of the largest in the lower 48.





3. It's on the National Register of Historic Places, the nation's official list of historic places worthy of preservation.




The road was built in hopes of replacing the declining coal mine industry with tourism and, since it's completion, has substantially increased recreational development in Yellowstone National Park and the surrounding area.





4. It's an engineering feat.




With elevation rising from 5,200 feet to 8,000 feet in 12 miles, it's the highest elevation highway in both Montana and Wyoming, and is recognized for the distinct engineering of high-altitude road construction. Correspondent Charles Kuralt referred to it as "The most beautiful drive in America." We couldn't agree more.


The Beartooth Highway usually opens Memorial Day weekend, so if it's not already on your bucket list, go right ahead and add it. For more information, visit
BeartoothHighway.com
.