Rip it Up, Snow-Bike Style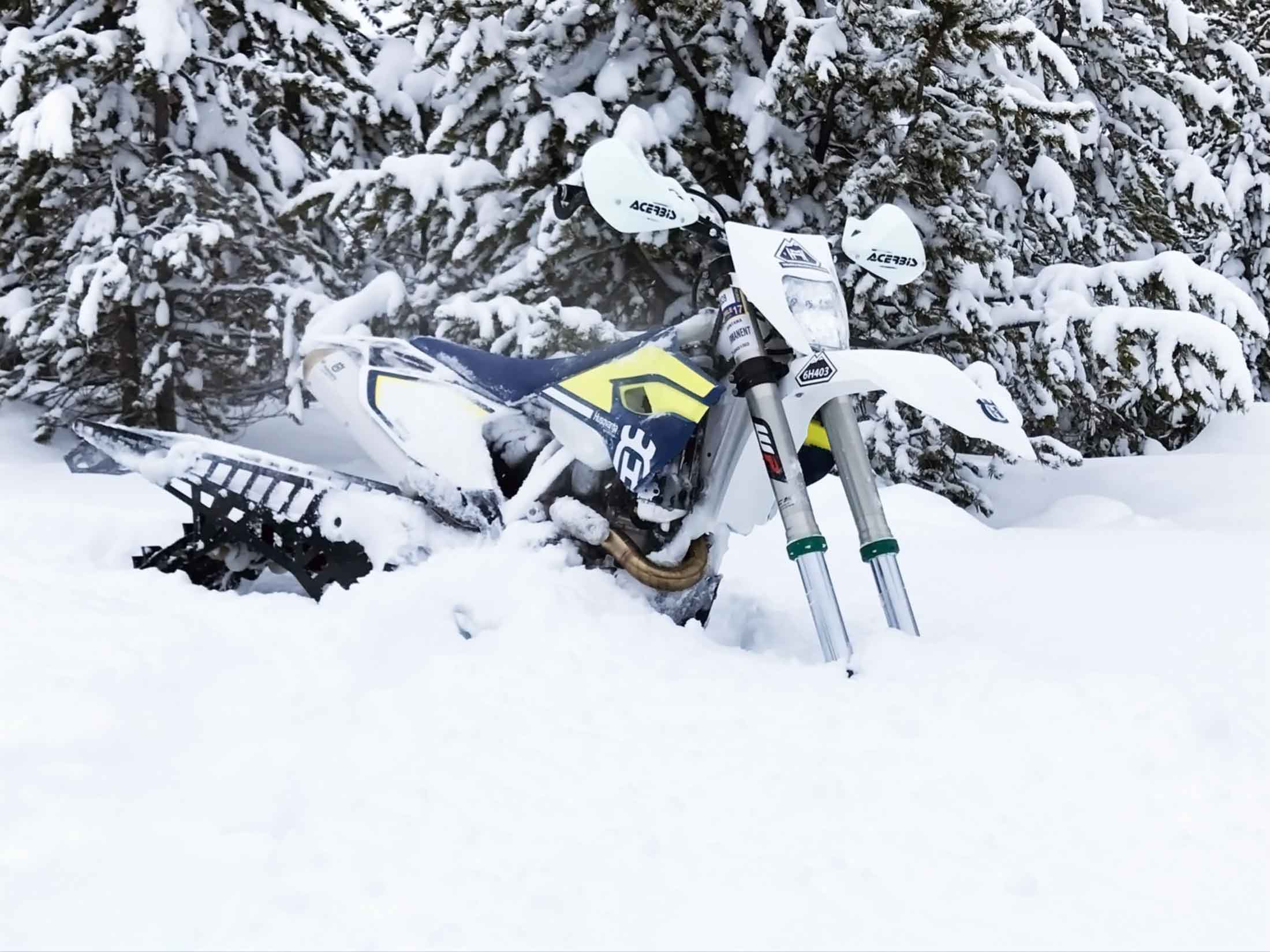 When you add a snowmobile track and a front ski to a motocross bike, you're ready for next-level powder play.
Snow biking is perfect for snow-sport adrenaline seekers looking to power on and get their fix. These bikes offer a different experience than snowmobiling, (although many riders own both machines). They're lighter and nimbler. This agility allows them to easily traverse sidehills and navigate areas snowmobiles can't.
"It's easier to put it on edge, similar to skiing" says Shannon Abelseth, owner of Cooke City Motorsports, "which makes it easier in backcountry terrain."
Snow bikes are built using conversion kits, and can be converted back into dirt bikes in the summer. Total bonus.
For those unfamiliar with the sport, there are three types of snow bikes:


Long Track, for deep snow


Short Track, which is best in the spring when the snow is heavy


Motocross Race Bikes


Snow bikes will make their inaugural appearance at the 2017 Winter X Gamesin Aspen this January with some all-star race teams. The American Motorcyclist Association is also launching a Championship Snow Bike Series with Round 6 being held in West Yellowstone, MT as part of the Snowmobile Expo.
Yellowstone Country is home to some of the best riding in the state, both in Cooke City and West Yellowstone, MT. You won't find a guide, but riders in the know use an app called Snow Trails by RiderX. The mapping engine is not only optimized for low cellular service, it also works with no cell service at all. Downloads have in-depth trail and park information, with over 170,000 miles of snowmobile trail map downloads.
As with any backcountry riding, be snow smart; take an avalanche safety course and carry a beacon and shovel.
For class information, go to Gallatin National Forest Service Avalanche Center or Beartooth Powder Guides.
Are you ready for the rush? Find snow bike rentals at Cooke City Motorsports in Cooke City, MT or High Mark Rentals in West Yellowstone, MT.
Click here to watch The Evolution of Snow Bikes.