Plan ahead, stay safe, and protect Yellowstone this Fourth of July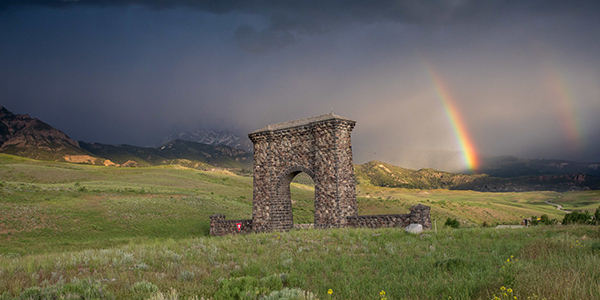 Photo, Andy Austin
---
YELLOWSTONE NATIONAL PARK NEWS RELEASE
---
MAMMOTH HOT SPRINGS, WY - Recreate responsibly and safely this Independence Day at Yellowstone by following these tips:







Wear face coverings in high-visitation areas and inside visitor facilities.


Maintain social distancing of six feet (2 m), especially in high-visitation areas such as on boardwalks and popular trails, in visitor facilities, and while viewing wildlife.


Follow current local, state, and national health guidance.


If you are sick, do not visit the park. Self-isolate to avoid exposing others.









Stay informed about changes to park operations due to COVID-19. Download Yellowstone's App, and visit the park website and social media channels.


Come prepared. Visitor services are limited.


Expect wait times at park entrances. Buy an entrance pass online ahead of time.


Dispose of waste properly. Throw trash in garbage cans.


Pack your patience. Drive defensively and cautiously. Enjoy the ride and allow for extra time to get from one place to another. Check for updates at Park Roads. Expect long lines and crowds during peak times of the day. Visit busy sites in the early morning or late afternoon.


Leave fireworks at home. Fireworks are not allowed in Yellowstone.


Extinguish your campfire. Campfires are only allowed in designated fire rings in the four developed campgrounds that are open, and most backcountry campsites. Campfires must be extinguished and cold to the touch after use. Fire danger is low.


Take the Yellowstone Pledge!









Give wildlife space. Stay 100 yards (91 m) from bears and wolves and 25 yards (23 m) from all other animals.


Stay on boardwalks and established trails. People have been severely burned and killed after leaving the boardwalk or reaching into hot water.


Be bear aware. Carry bear spray and know how to use it. Be alert, make noise, hike in groups, and stay on trails.


Watch out for water. Use caution around rivers, lakes, and streams.


Practice safe selfies. No picture is worth hurting yourself, others, or the park. Be aware of your surroundings whether near wildlife, thermal areas, roads, or steep cliffs.







We hope you have a safe and happy Fourth of July!
-  
www.nps.gov/yell
 -
About the National Park Service: Since 1916, the National Park Service has been entrusted with the care of America's more than 400 national parks. With the help of volunteers and partners, we safeguard these special places and share their stories with millions of people every year. Learn more at www.nps.gov.