Pack up your appetite and hit the road!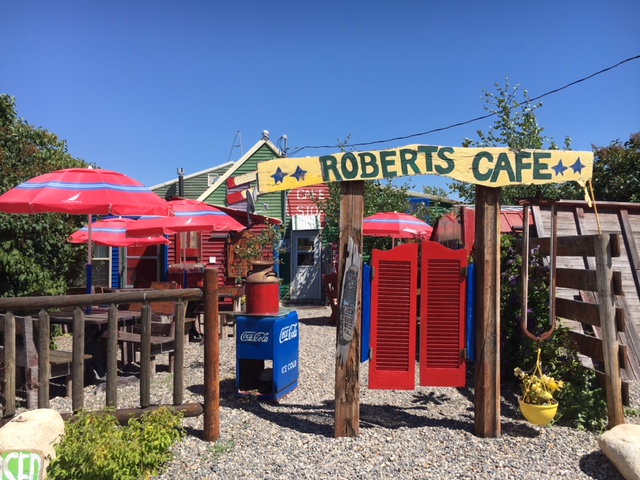 Montana's Yellowstone Country is full of amazing eateries tucked into the nooks and crannies— you just need to know where to look.
Roberts Cafe is one of those places. Driving down Highway 212 between Red Lodge and Columbus, you'll pass through Roberts, MT, a town recognized for decades as being the agricultural center of Carbon County. It's easy to see why, the rolling hills surrounding the town are full of farms and ranches and the majestic Absaroka Mountains provide a stunning backdrop. It's a drive worth taking.
Known for her chicken fried steak, (hard to find on menus these days), fat burgers, (hand formed patties you can barely get your mouth around), and giant breakfasts, (served all day), K.Payovich cooks up some dang good food. Bonus; coffee is only $1.00. (Where do you find that anymore?)
"We have locals who come in every day. I feed some gentlemen twice a day," she says. And then nonchalantly goes on to tell me about how she surprises the elderly residents in town catering hot meals to their home. "I call them up and tell them I have some food for them," she says, "I like to spread it around."
Specials are served everyday. The day we were there it was a Chicken Ceasar Salad complete with homemade dressing. Fridays are always a seafood special with dishes like Shrimp Tortellini.
Being a tomato soup connossiour, I couldn't resist a cup and the homemade bisque did not disappoint; thick and creamy without being too rich, and laced with a tiny bit of herbs.
Payovich grew up in the area. "My first job was at the Red Lodge Cafe, washing dishes," she says, "and then I carhopped at the A&W." She went on to spend 23 years in seismic exploration before coming home to family and starting the restaurant.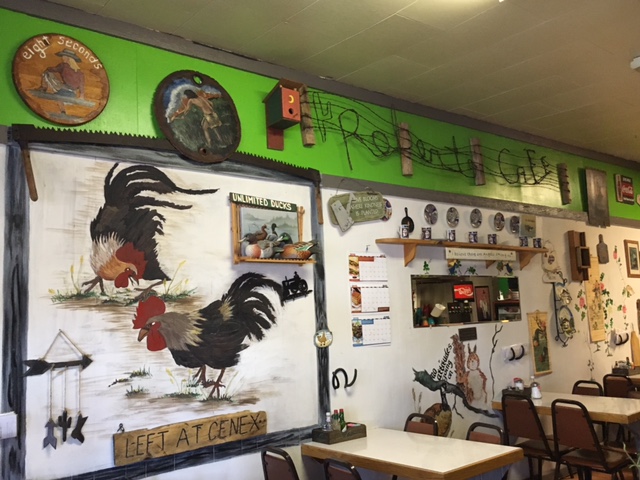 The entire restaurant is painted in murals by Payovich herself. One in particular depicts the mountains just outside.
Look for the cafe on the east side of the street. The patio is in the front and the entrance around back.
"Everything is made with a lot of love," Payovich says.
And I would agree…you can taste it.