Off Road in Yellowstone Country!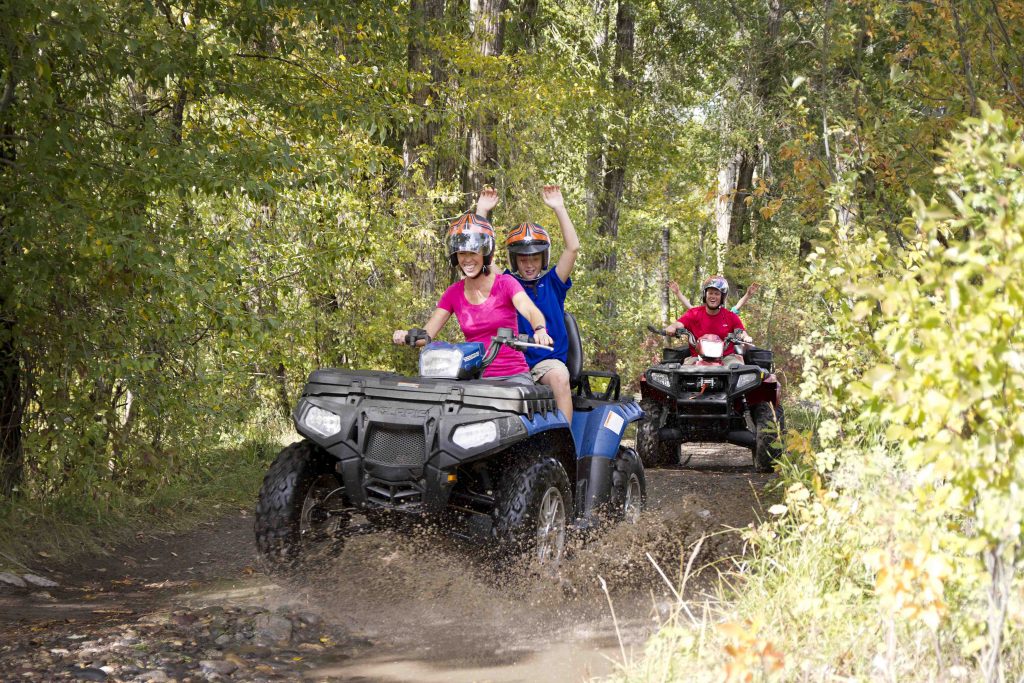 Photo, Dave Hebert
It's hard to overstate the beauty of Yellowstone Country; the vibrant colors, fresh mountain scents and views as far as the eye can see. Getting deep into the backcountry only heightens these experiences. While hiking and biking to these remote areas isn't for everyone, you can still experience them. ATVs (all-terrain vehicles) and UTVs (utility task vehicles) make the backcountry accessible to anyone! These off-road machines can easily get you places you wouldn't normally be able to go, and they are great for any age or ability.
ATVs are made for single riders. They handle best in tight spaces with quick turns and are better for more aggressive trails. UTVs are larger, side-by-side vehicles that can carry multiple people and hold more gear. They are generally more comfortable and better for inexperienced riders.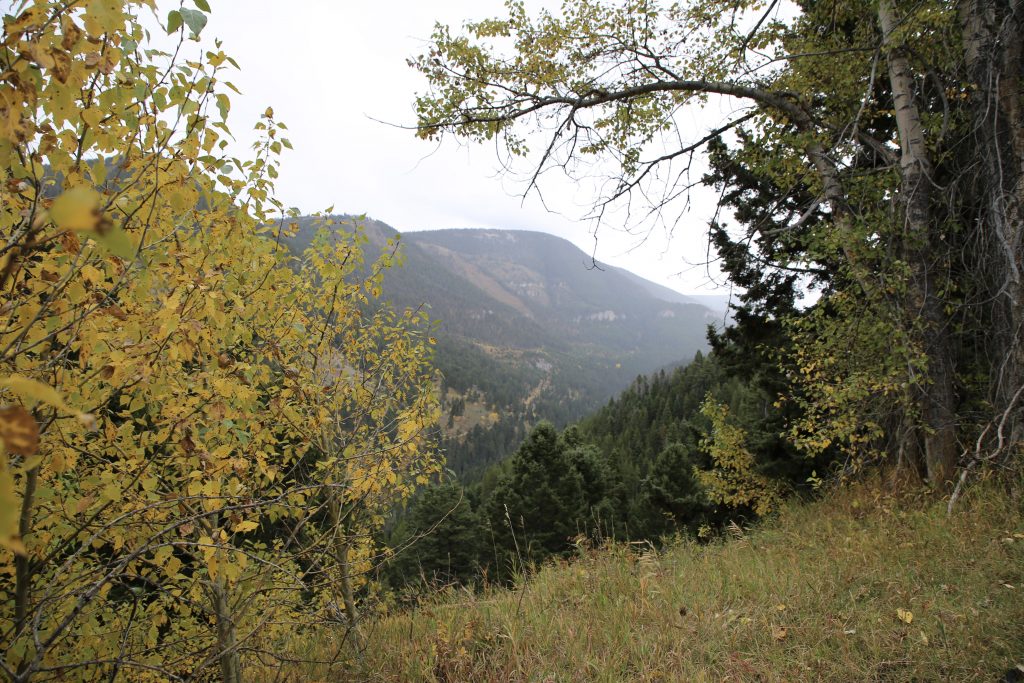 Photo, Reid Ramsay
There is no shortage of backcountry terrain to explore, and it's not hard to get to. Snowmobile trails in West Yellowstone and Cooke City morph into ATV roads during the warm months. Old mining and forest service roads in the Custer Gallatin National Forest are easy to maneuver, and getting off the beaten path in the Beartooth Mountains is nothing short of spectacular.
We suggest making a day of it, and, depending on your interest, add in little hike, some fishing and a good old-fashioned picnic! The photo opportunities are endless, so be sure to pack your camera.
For the more adventurous, many trails lead to
Forest Service cabins
, which is an extra special way to experience Yellowstone Country. (Reserve early; they book up fast!)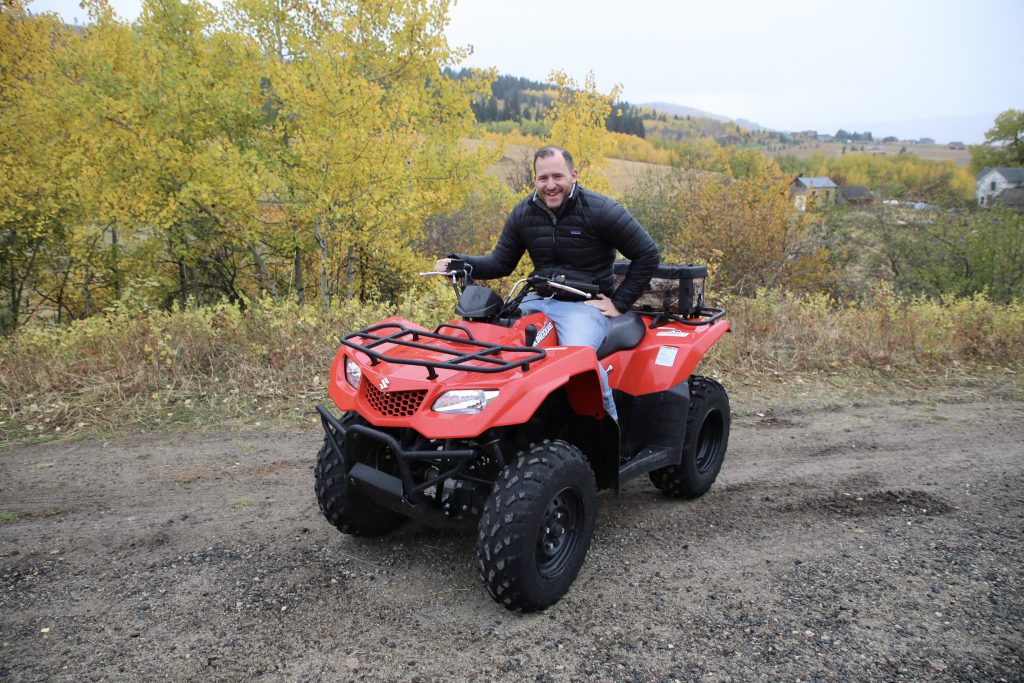 Photo, Reid Ramsay
Big Timber
The rolling hills around Big Timber make for great riding. The scenery ranges from lush farmland to towering mountains, and everywhere you turn it's beautiful. One of the most popular, Placer Basin Trail, is an 18-mile, moderate ride suitable for beginners. Climbing 3,300 feet to a large plateau, the views extend for miles.
Bozeman
Little Bear Canyon is a short jaunt from town, just outside Gallatin Canyon, and has numerous trails and mining roads to explore. Watch for berries in mid-summer—they are abundant!
Cooke City
Daisy Pass and Lulu Pass are both popular snowmobile trails that lead to spectacular backcountry riding, but, during the warm season, these trails are great for beginning ATV riders. Climbing to 10,000 feet, you'll pass through old mining country complete with a ghost town, miles of wildflowers and plenty of fishing and hiking opportunities.
Livingston
Wicked Creek ATV Trail, located just outside of Livingston, is a 21-mile loop with gradual elevation changes taking you to spectacular views. Bonus: at the end of the day you can enjoy a soak in either
Chico Hot Springs
or
Yellowstone Hot Springs
.
Red Lodge
Check out Hellroaring Plateau, an old mining road climbing to an elevation of 10,200 feet with numerous lakes to explore! You'll reach the Absaroka-Beartooth Wilderness Area, which is off limits to motorized vehicles, but provides some beautiful spots for hiking and fishing.
West Yellowstone
The most well-known trails are Two Top Mountain and Lionhead, both of which offer fun riding and amazing views. From the upper areas of Two-Top, you can see Yellowstone National Park, Lionhead in Montana, the Centennial Mountains in Idaho and the Teton Mountains in Wyoming! Lionhead is a more extreme trail, climbing to 10,000 feet. While it's not technical, the trail crosses many open sidehills so it can be nerve-wracking for those afraid of heights.
Be sure to familiarize yourself with
Montana's off-highway vehicle laws
before heading out. Always wear sturdy footwear, long pants, a helmet, protective eyewear and a cover such as a bandana or buff for your nose and mouth. Bring plenty of water, snacks and sunscreen!
For rental and tour information, go to visityellowstonecountry.com.