Notes from the Road: Cheers for Fall Beers: 5 Seasonal Yellowstone Country Brews We Love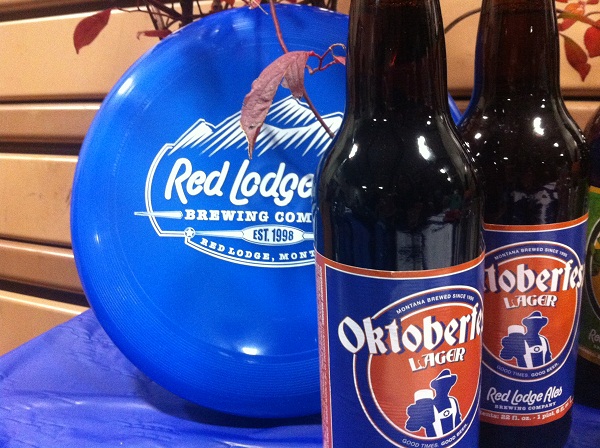 One of the poorest kept secrets in Yellowstone Country is our killer selection of microbrews. From Three Forks to West Yellowstone, you're rarely a stone's throw from a local brewery or a barman that will talk your ear off about some hops. Even if you've never been here, the taste of a cold beer after a chilly hike, killer run or unbelievable powder day is just different in Montana. Here's what we're sipping on right now (at least until winter rolls around):




Beer: Oktoberfest Marzen Lager

Brewery: Red Lodge Brewing Co., Red Lodge, MT

Type: Lager

What You Can Expect: Brewed with imported German malts, this beer is a tasty treat that pairs well with your favorite burger. Hints of fruit mean it'll be a welcome choice for those who prefer a lighter local brew. And if that weren't enough to convince you to test them out, Red Lodge Brewing Co. just won two awardsat the Great American Beer Fest in Colorado. We'll drink to that.

Where You Can Find It: Sam's Tap Room (Red Lodge, MT), 22 oz. bottles in grocery stores around Montana (you lucky dog, you).



Beer: Smoked Dunkelweizen

Brewery: Bozeman Brewing Co. , Bozeman, MT

Type: Ale

What You Can Expect: Other than a fantastic name (go ahead, say it a few times out loud), this beer is simply delicious. As a dark, smoky wheat beer, the Dunkelweizen boasts 11 different malts and 3 hop varieties. Due to its unique blend, this beer melds spiced and chocolate malt sweetness with fruity and zesty yeast compounds. Pair it with just about anything.

Where You Can Find It: Though some of Bozeman Brewing Co.'s beers are available at other brewpubs around Yellowstone Country, this particular ale is only available at Bozeman Brewing Co.'s tasting room.



Beer: Punk It Pumpkin Ale

Brewery: Neptune's Brewery, Livingston, MT

Type: Pumpkin Ale

What You Can Expect: This pumpkin ale has a fairly earthy flavor, without being overpoweringly pumpkin-flavored. This is achieved by using pumpkin in the beginning (during the mash process) and letting the flavor dilute slightly during each processing step so that the result is a smoothly subtle pumpkin flavor with hints of spice and nutmeg. Pair with a fiery pork chili verde after a long, chilly hike.

Where You Can Find It: This beer is only available at Neptune's Saloon. Fortunately, according to Neptune's, it gets better each time they brew it. Might be time for a trip to Livingston.





Beer: Green Emerger Fresh Hops

Brewery: Madison River Brewing Co., Belgrade, MT

Type: American Style Pale Ale

What You Can Expect: Made with fresh hops instead of wet hops, this is about as hoppy as you can get (in fact, this beer can only be brewed in the fall because it is the only time of year they can get enough hops). With a bold taste that stands tall, pair this beer with a simple pasta or a creamy chicken dish.

Where You Can Find It: At the brewery's tasting space, the Madison River Taproom, and local restaurantMontana Ale Works (Bozeman, MT). Of course, we always recommend a visit to a brewpub if you have the chance.



Beer: Oktoberfest Lager

Brewery: Lone Peak Brewery, Big Sky, MT

Type: Traditional German Lager

What You Can Expect: This beer has a little bit of everything: hints of sweetness and a bit of spice. Overall, it's smoother and more well-rounded than your average lager, and, for you hop-haters out there, not at all bitter. Celebrate Oktoberfest in Montana and pair it with a brat, pickled cabbage and German potato salad.

Where You Can Find It: Only at Lone Peak Brewery (though there are rumors of canning to start soon). As if you needed another excuse to visit Big Sky.



There's not a blog post long enough that could give us room to name all our favorite fall ales. That's where you come in. What are your favorite fall beers? Comment below and give us some tips.