Nordic Ski Areas Gear Up for a Great Winter!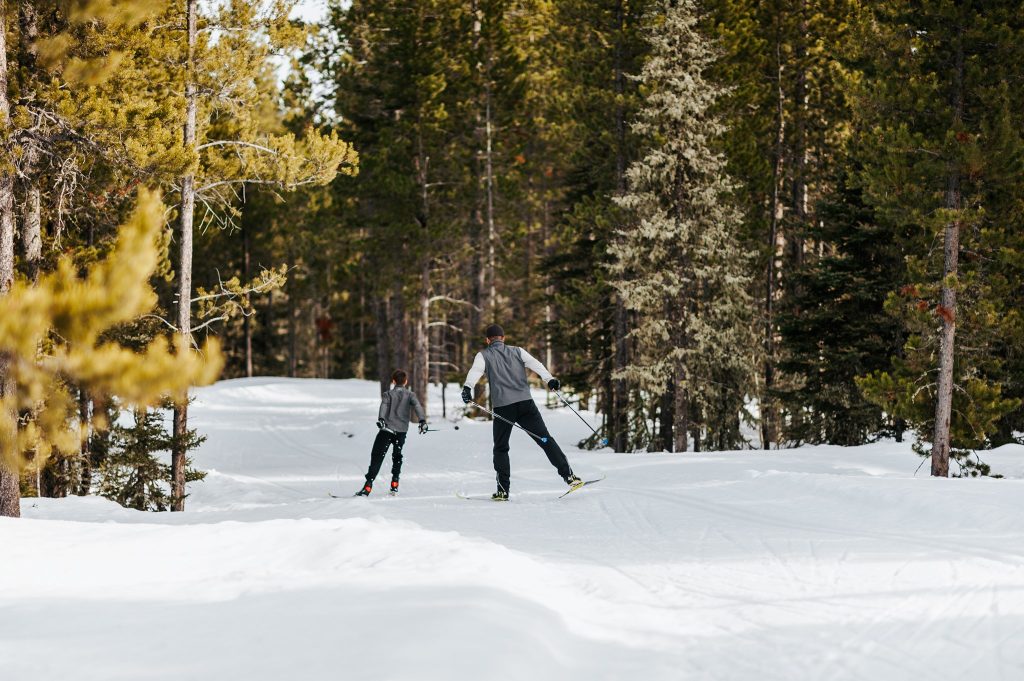 Photo, Courtesy Crosscut Mountain Sports Center
The Nordic ski areas in Yellowstone Country are gearing up for a big season. The sport has been gaining popularity for the past several years, and with more people looking for outdoor activities amidst the pandemic, this could be a busy winter! All four areas will be open for the 2020-21 season, with safety precautions in place. Fortunately, Nordic skiing is a socially distanced activity by nature, and unlike downhill skiing, there are no lifts or lines to contend with. Each ski area has modified its operations to keep its guests and communities healthy. 
Crosscut Mountain Sports Center
"We are ready for a great season and excited to be able to offer a safe, naturally physically distanced activity where everyone can enjoy the outdoors. We will be keeping our indoor facilities closed but have worked hard to make it easier to purchase tickets and lessons online so you can easily go from your car to the trails. We have also expanded our parking and added accessible porta potties at our secondary lot. We have been busy this summer building new trails and can't wait to welcome everyone back. We are asking groups that normally don't interact in the same household or pod to keep group sizes to 6 or less, and we will be doing the same for clinics, lessons, biathlon team, ski education, and our partners' programs." - Jean Beaston, Executive Director.
Lone Mountain Ranch
"We'll be opening our Nordic trails Dec. 4. We'll still have regular rental fittings but will only allow a certain amount of people in at a time. We've created firepits for people to wait around if there is a line, and we have the warming yurt if it's too busy. It's business as usual once you're out on the trails where people can social distance. We don't have any restrictions because people can separate.
We're looking forward to a nice, safe season." - Laurie Spence, Nordic Manager.
Lone Mountain Ranch has both ski and snowshoe trails, groomed every other day. The 
grooming report
 is out by 7:00 a.m. Purchasing passes online will cut down on traffic in the rental area. Private and semi-private lessons will still be offered, and groups traveling together can be in lessons together. You can also 
download the trail map
. The ranch will operate at 50% capacity in the restaurants, and everyone is required to wear a mask inside. There will be two sleigh ride dinners instead of one, one at 4 p.m. and 7 p.m.
Rendezvous Ski Trails
Adjacent to the Continental Divide, snow in West Yellowstone comes early and stays late. Though not groomed, Rendezvous Ski Trails already has enough snow to ski, and locals are hitting the trails! Easily accessible right from town, the trail system comprises over 35 kilometers of gently rolling, beautifully groomed trails. Usually home to numerous Nordic races and Biathlon competitions, this year will be a bit quieter. The races are canceled, but clinics are still in the works and will all be held outside. Masks are required in all indoor buildings. 
Red Lodge Nordic Center
Located just a couple of miles from town, the Red Lodge Nordic Center is a fantastic place to get out and enjoy the views. The trail system is low-key, you sign in and leave your fees in a money box, but the 15 kilometers of groomed trails, warming hut, and restroom are all you need. If you're looking for lessons, contact one 
of these instructors
 and make your arrangements directly! Trails are groomed Saturday, Sunday, and Monday. 
Are you interested in downhill skiing? Check out the ski area's 
winter operating plans
.