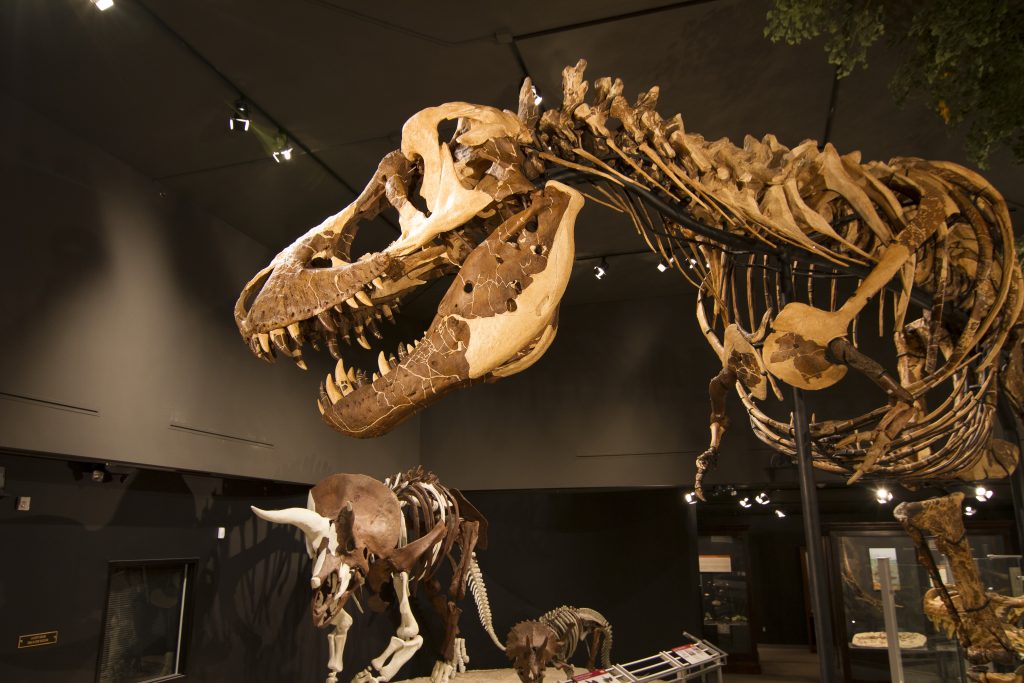 Photo courtesy of Museum of the Rockies
Yellowstone Country is steeped rich in history. Each of the region's communities is unique, and the museums in these towns do an exceptional job of weaving together stories of the land, the people and the past. Whether you visit one museum or tour them all, we guarantee you'll take home a deeper appreciation for the Old West.
West Yellowstone, Montana
Step back in time to the railroad days. This West Yellowstone museum is housed in the original Union Pacific Depot, which gave travelers access to Yellowstone National Park. From horses and stages to modern airplanes and other forms of transportation, you'll learn about the heritage and history of getting around in West Yellowstone. The museum, originally designed and constructed for use in the summer, is open Mid-may through mid-October.
Big Sky, Montana
Homesteaded in 1902 by Augustus Franklin Crail, the Crail Ranch was a working ranch for nearly 50 years. The property was purchased by Chet Huntley in the late 1960s as part of the then-planned Big Sky Resort. The structure and land remain to showcase early western life.
Guided and self-guided tours are available Saturdays and Sundays, July through September.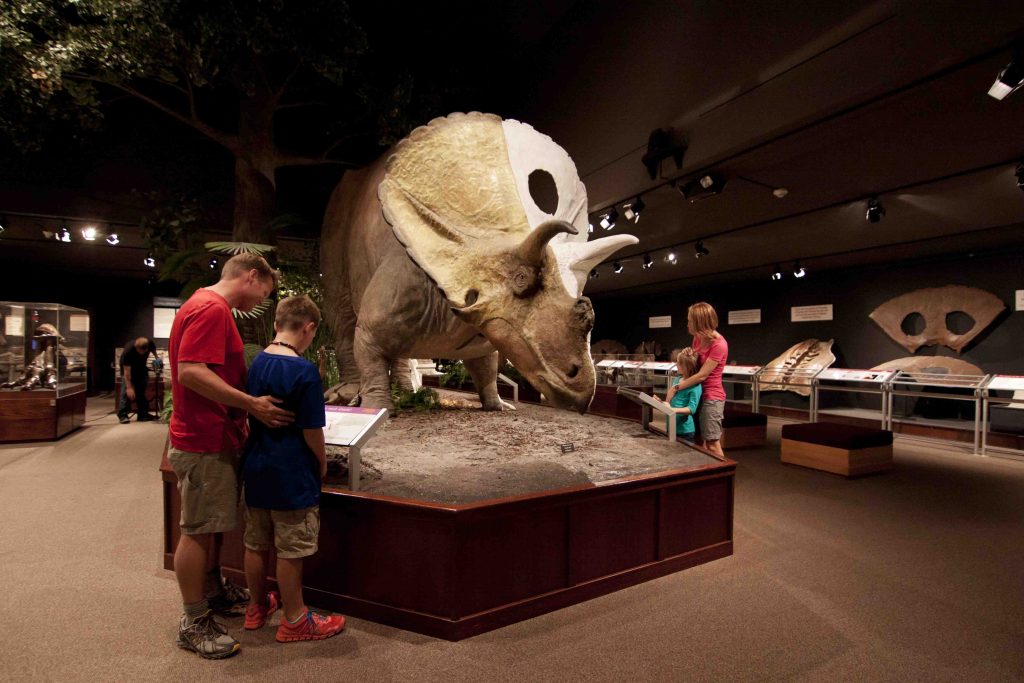 Bozeman, Montana
Home to the largest collection of dinosaur fossils in North America, this Smithsonian affiliate draws visitors from around the country. Rotating exhibits combine history, science, art, nature and more. Round out the day with a visit to the Taylor Planetarium, learn about the history of Yellowstone Country, explore the Martin Children's Discovery Center and, in the summer, tour the Living History Farm.
Bozeman, Montana
A physical history of 4,000 years of technology, this museum holds relics of the information age including robotics, artificial intelligence and social networking. "Inch for inch, the best museum in the world," says Edward O. Wilson, professor emeritus, Harvard. A new exhibit—Hidden No More: 200 + Years of Women in Computing—looks at the mathematical minds of women throughout history. Exhibit opens June 1, 2018.
Bozeman, Montana
Built in 1911, this building served as the county jail until 1982. Now home to a western heritage museum, you'll find relics of American Indian tribes, a model of Fort Ellis, period fashions, guns and other artifacts. (Not to mention jail cells and hanging gallows!) The museum has an extensive research department and handles research requests for a minimal donation.
Livingston, Montana
With over 50,000 objects, photos and books, The Yellowstone Gateway Museum teaches of the early days in Livingston, the first gateway town to Yellowstone National Park. The permanent exhibits feature native culture and expeditions, such as Corps of Discovery with Lewis and Clark. Outdoor exhibits include a one-room schoolhouse, blacksmith shop and a fleet of transportation vehicles. There are children's activities throughout the museum, along with photo archives and a research library.
Livingston, Montana
This museum is Northern Pacific's original Livingston train depot, which gave travelers the first access to Yellowstone National Park. The building itself is beautiful and well worth a stop. Inside you'll find Livingston history including railroad life and early settlers.
Gardiner, Montana
Home to several million items, Yellowstone National Park has one of the largest collections of cultural and natural history in the National Park Service. From obsidian points to the historic vehicle collection, these relics are held in a state-of-the-art storage facility just outside the park. The research center is accessible to researchers by appointment only. Public tours are offered each Wednesday throughout the summer.
Big Timber, Montana
Here you'll find archaeological and geological treasures from this vast land rich in geology, mining, ranching and the sheep industry. During the summer, visitors enjoy the Lewis and Clark garden, full of the Montana plants recorded by Clark in his journals from 1806. History buffs will love the research library and archives.
Cooke City, Montana
This museum in the small town of Cooke City packs a punch with 11 exhibits detailing the history of this mining town settled by prospectors and investment companies. Learn about the building of the Beartooth Highway, an engineering feat!
Red Lodge, Montana
Built in 1909 by Red Lodge Miners Local No. 1771 and put on the National Register of Historic Places in 1983, this museum lives in the three-story Labor Temple Building, which was gifted to Carbon County Historical Society by an anonymous donor. Today, you'll find family rodeo and gun collections, interactive coal and hard rock mine exhibits, plus hands-on children's activities.
The genealogy and historic research center is open to the public.
Three Forks, Montana
This quaint museum features Native American art and artifacts, including Lewis and Clark memorabilia. Learn about area commerce generated from fur traders, railroads, mining and agriculture. (Check out the fascinating barbed wire collection!) The museum is open June through September and by appointment in the off season.
Columbus, Montana
Walk through the past with exhibits such as a general store, a soldier's uniform and his dogsled, and a replica of a pioneer kitchen complete with a cast iron stove. Take home a piece of history with the museum's new book, "Moccasins, Mining & Montana's 34th County: A Centennial Celebration of Stillwater County."