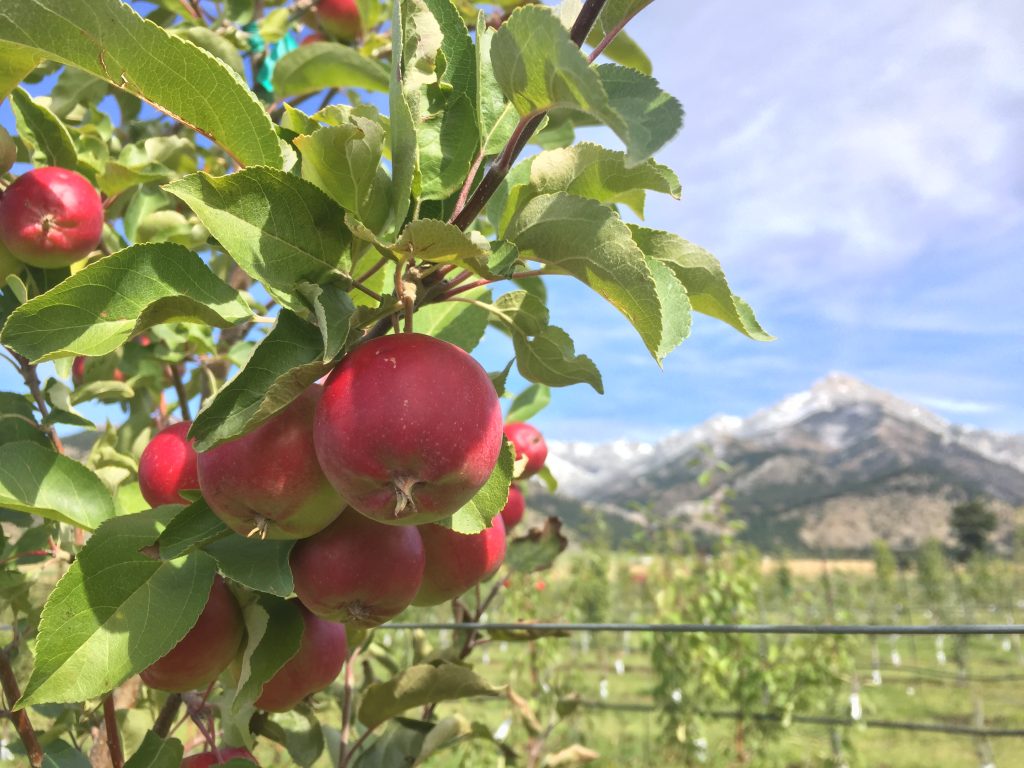 Hard cider is back in vogue.
In colonial America, everyone drank cider. Drinking water safety was still sketchy and the lightly fermented cider was considered a safer beverage. As America grew, orchards became valuable. In the days of homesteaders, if you didn't grow it, you didn't have it. Families and entrepreneurs would plant orchards on their properties as a way of staking a claim, adding value to their property, and ultimately to enjoy the cider. In the days of prohibition, many cider orchards were burned, causing many of the heirloom cider apple varieties to disappear, and after prohibition, people moved on to beer.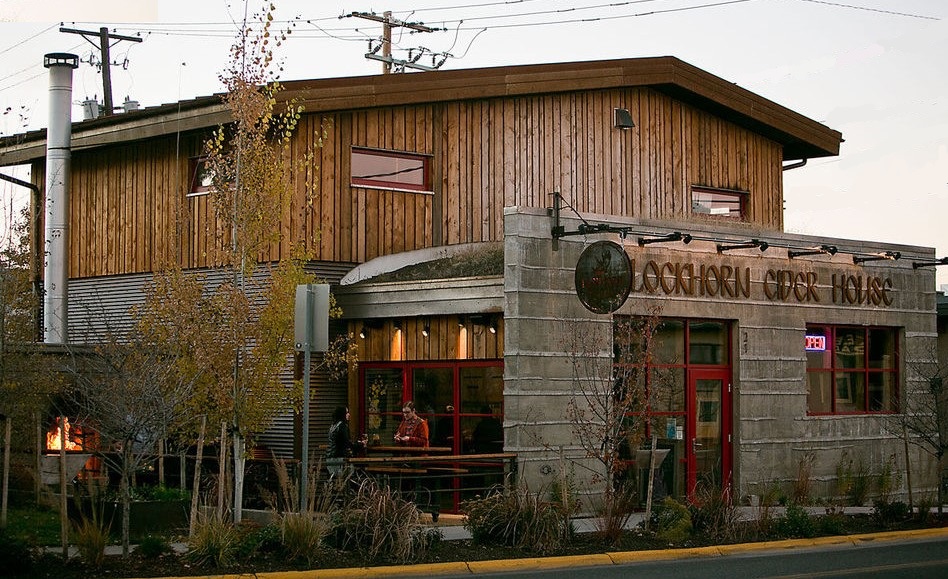 But the noble drink has made a comeback and Lockhorn Hard Cider in Bozeman, Montana, turns out some amazing hard cider. Anna and Glen Deal, owners of Lockhorn, have created a line of absolutely pure ciders. "What makes us unique," explained Anna, "is every drop is straight from the apple…that's the only ingredient except yeast. You can taste the difference and feel it the next day." Being gluten intolerant, cider provided a tasty alternative to beer for Anna. And with no added sulfides or extra sugar, they often hear from people this is the only alcohol they can drink. "It's on the drier side," Anna said.
The Deals came to Bozeman from Alaska. Glen went to school in Bozeman and wanted to come back. They felt it would be a great place for a cider house. So, in 2013, they bought an 1890's farmhouse and garage located just off of Main Street. The cider house sits where the original garage was. Once the building was ready (including a sweet patio and outdoor fireplace) they opened the cider house—just five days after their third child was born.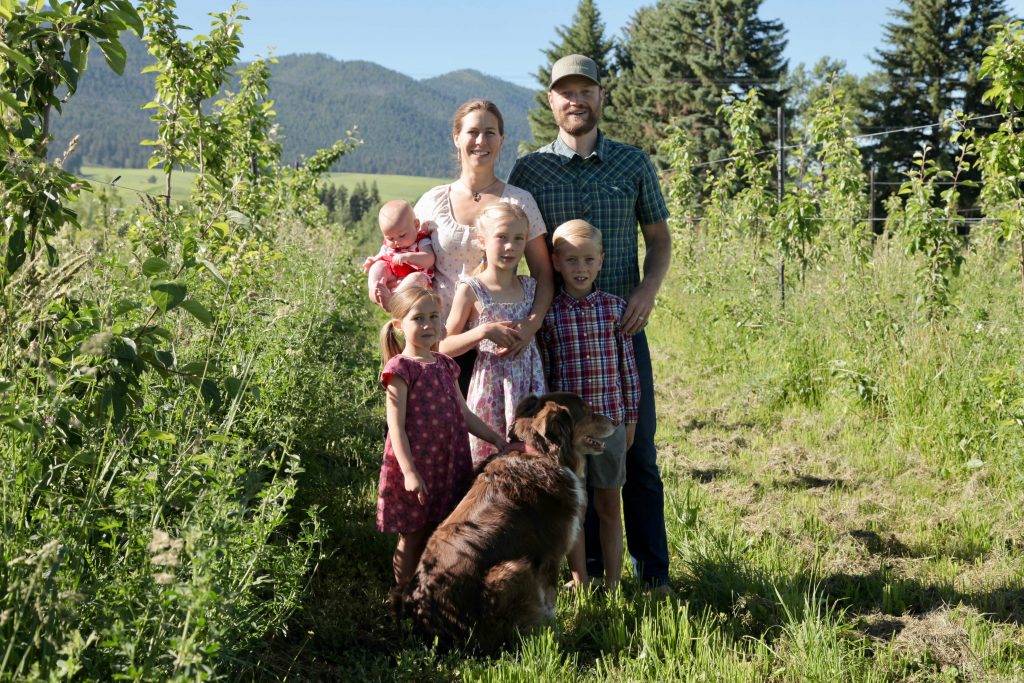 Every three months, they receive 8,000 gallons of same-day pressed apple juice from eastern Washington. From there, it goes into their 3,000-gallon tanks where they add a French white wine yeast and let it ferment. Once the cider is ready, they filter it and add carbonation. "Most conventional cider makers dilute with water, add sugar to sweeten, and sulfites and other preservatives. Our cider has no added sugar or preservatives, every drop you drink comes from a fresh-pressed apple." Anna explained. The sterile filtering process is time-consuming but worth it. A new filter is slated to be added soon, which will speed it up some, but quality takes time! Even the tanks are cleaned using extremely hot water instead of chemicals.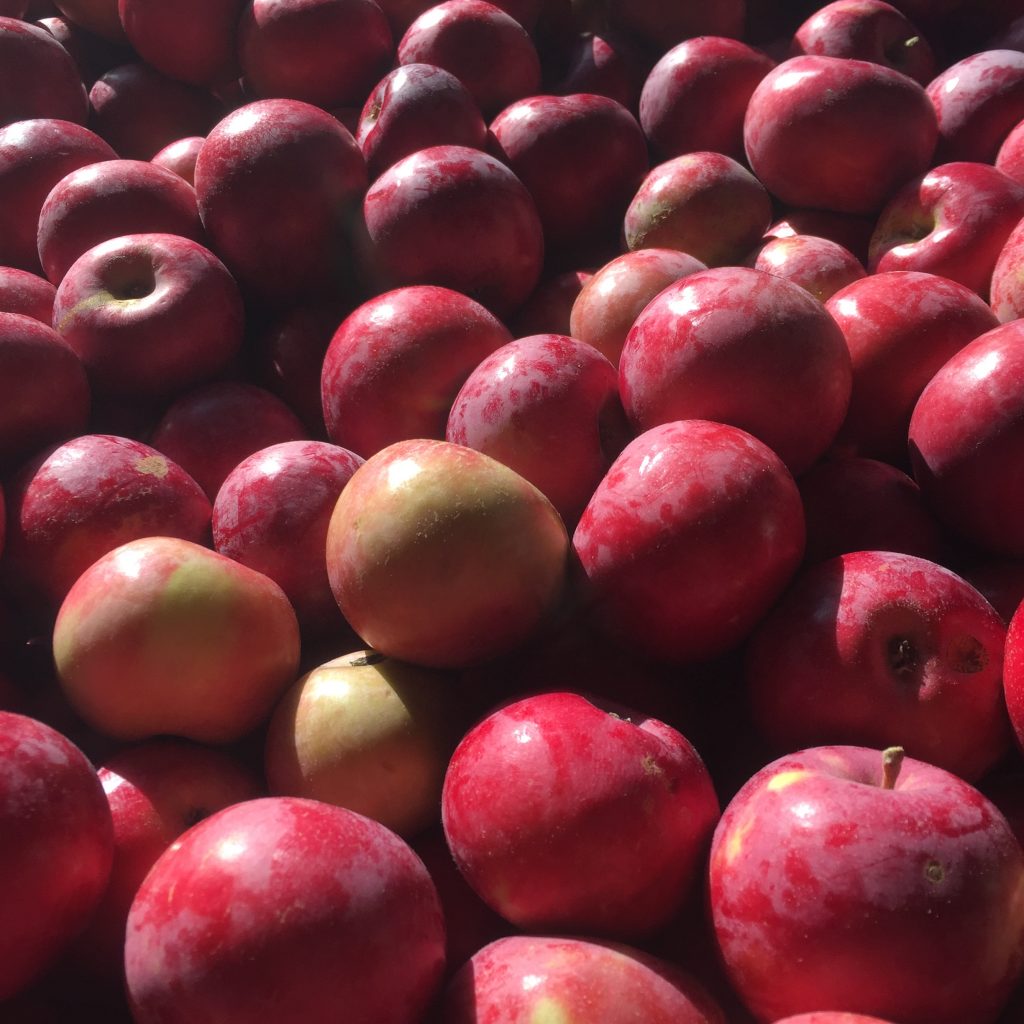 The rotating flavors are made from cold-steeped, pure ingredients mainly added to the bone dry or semi-sweet ciders. Favorites like the Sweet Chili—infused blend of serrano, jalapeño, and habanero peppers—and the Grapefruit Mint are unique and refreshing. Rocky Mountain Raspberry and Crazy Ginger are made with fresh juices, and the rotating hops blend is a favorite for those who love that "hoppy" flavor. The Bourbon Reserve Cider is almost like dessert with butter, vanilla, and caramel flavors.
The noshes are equally as delicious. All gluten-free, you'll find things like cheese and salami boards, bison sausages and raw veggie sauerkraut. "We love things with a lot of probiotics; we were fermenting our vegetables in Alaska," Anna said.
Keeping up with the popularity of their cider has kept the Deals on their toes. In 2016, they started canning and distributing their cider, which can be found in stores around central Montana, Missoula, the Gallatin Valley, Gardiner, and Big Sky. They hope to open up more distribution as they grow.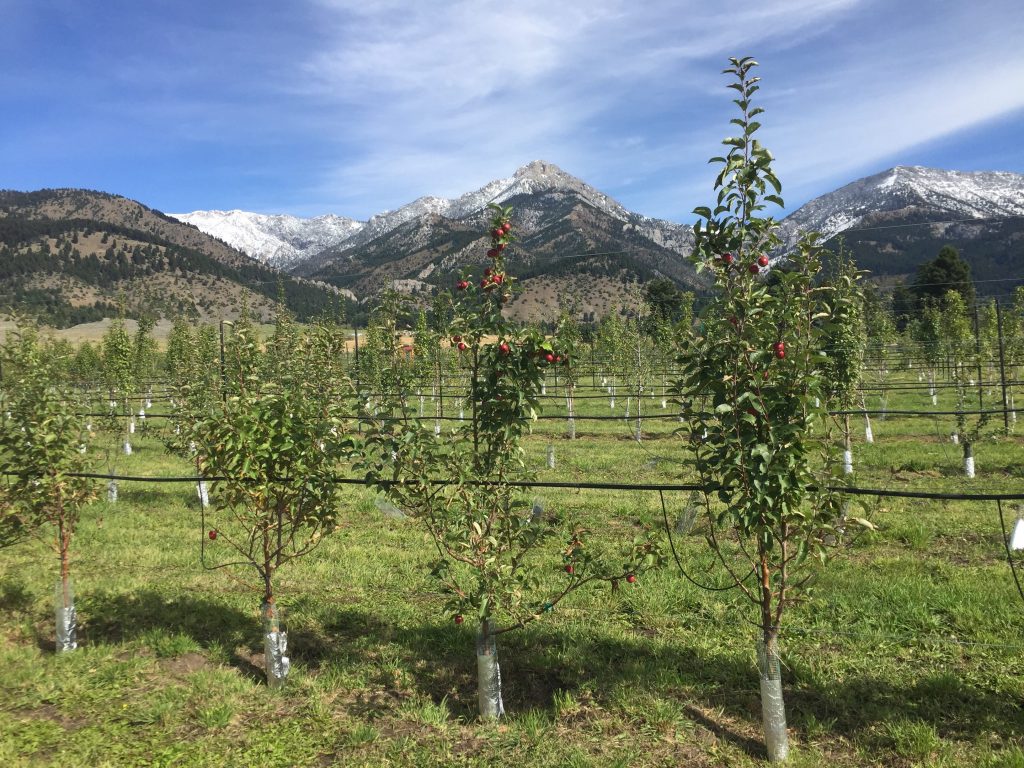 Which leads us to their next exciting phase, the orchard! In 2017, the Deals planted 3,000 trees in the Springhill area. These cider varieties are mainly dwarf or semi-dwarf like a grapevine, easy to pick, and should reach full production within five years. The trees have been espaliered, an ancient agricultural method of training or pruning a tree or shrub so it will grow flat against a trellis or wall. This method makes the fruit easy to pick and makes for an efficient use of space. They also planted a couple hundred full-size trees, which will take 20 years to mature. Some of these were cuttings from saplings taken from original orchards in the valley.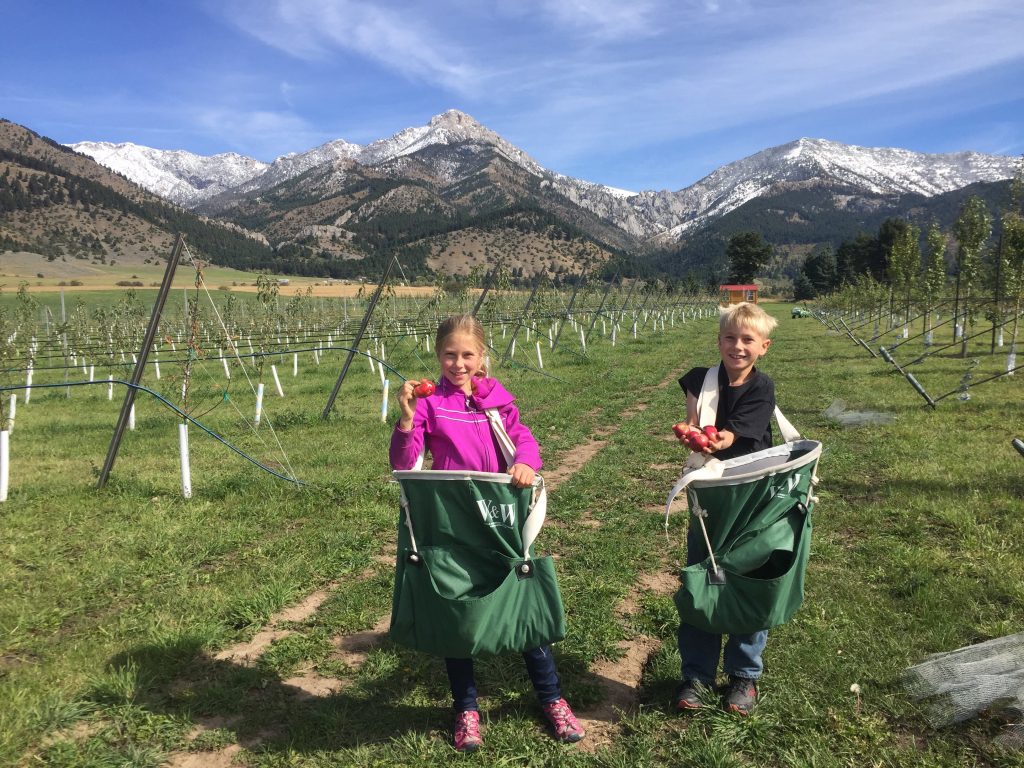 "The orchard has been a lot of fun," Anna said. "It's bringing a renewed life to the apple history in the area. Springhill has some of the oldest trees in the valley; every homestead would have trees for cider, sauce, and pie. We've been able to connect with the old-timers to save their trees from dying off."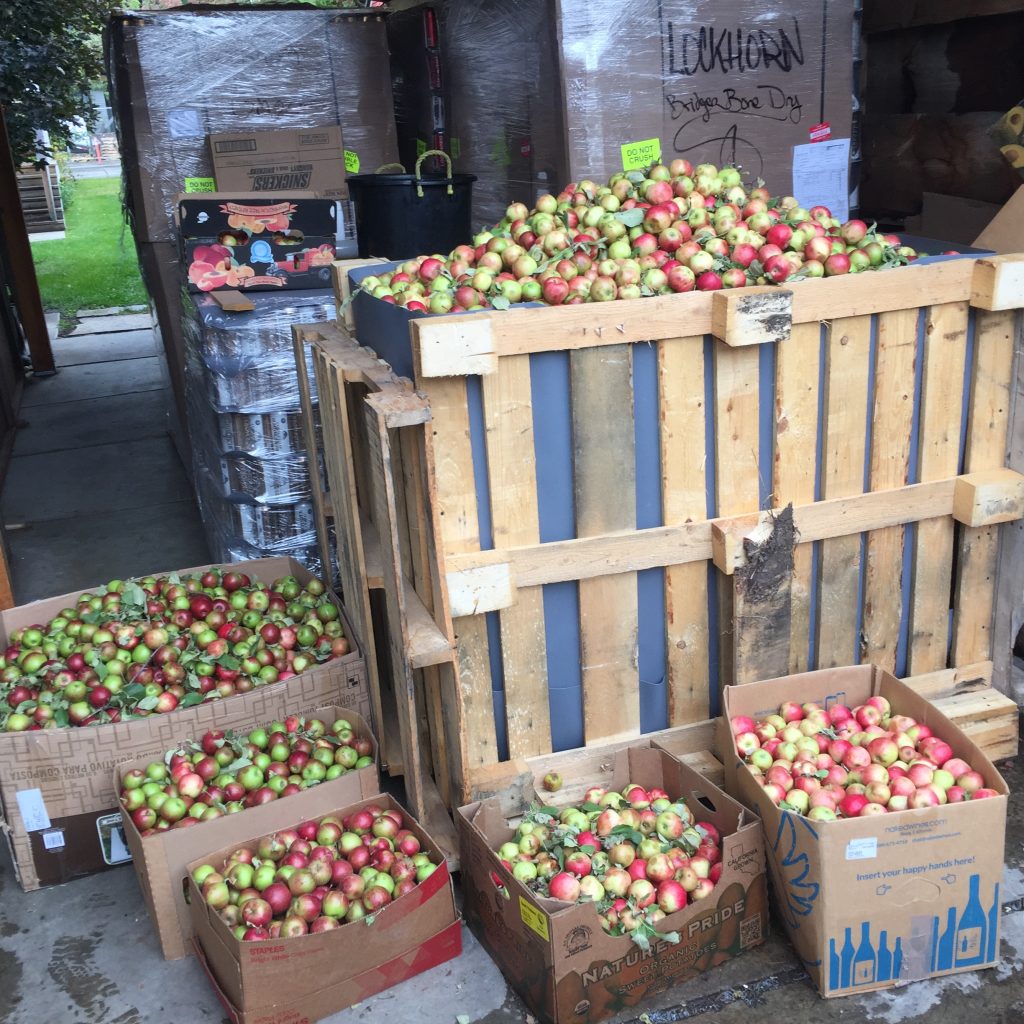 This fall, Lockhorn launched their Bozeman Backyard Blend, cider pressed from apples around town that would normally go to waste. The apple trees in Bozeman are so abundant, they put the word out around town and so far have recieved 15,000 pounds of apple donations! For every 25 pounds of apples you bring in, you'll receive a free cider. "We are amazed at the response," said Anna. "It's like opening a really rewarding can of worms." Plus, 10% of the sales are being donated to Haven, Gallatin Valley Land Trust, and the Bozeman Symphony. Win-win!
The Cider House is open 7 days a week, and the venue is available to rent for special occasions. Kids are welcome!