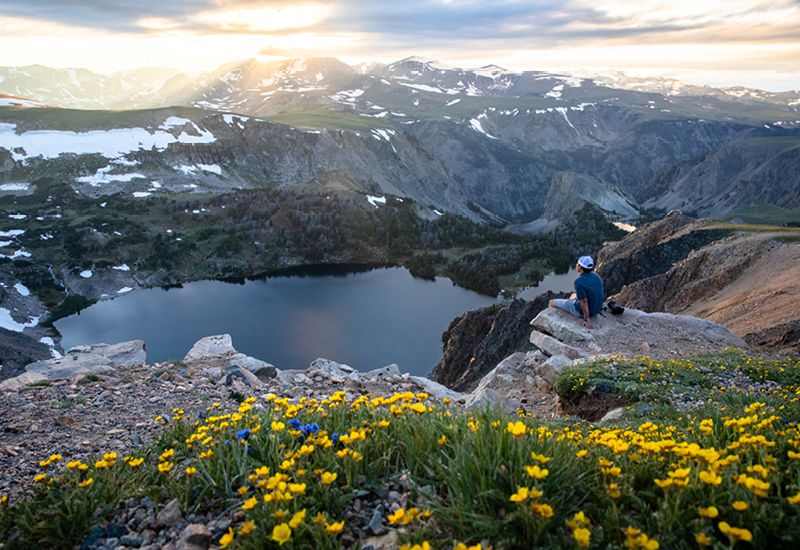 Photo by Andy Austin
Spring is just around the corner, and for many, that means summer trip planning is about to commence. To help make the most of your time, we've gathered a list of important dates along with links to help you navigate your reservations and chart your course. For additional help with your itinerary, download our Trip Planner!
Air Travel and Rental Cars
Bozeman Yellowstone International Airport now has nonstop flights to 23 major cities across the United States, served by nine different airlines. From some cities, you can leave in the morning and be fishing by the afternoon! To get started, check out the 2022 Summer Flight Schedule. In addition, indicators point to another tight year for rental cars, so if you need to rent a vehicle, it's wise to reserve early. You can find a list of rental car companies here.
Fishing and Hunting Licenses
Fishing and hunting licenses and special permits are available now. Fishing licenses can be purchased at any time, but the deadline to apply for deer and elk permits is April 1. Fish, Wildlife, and Parks has launched a mobile app, MyFWP, which stores and displays licenses, permits, and digital carcass tags (E-Tags) and can be used in the field without cell service. (Of course, paper copies are still accepted.) 
Yellowstone National Park
Roads into Yellowstone open for the summer season starting April 15. Yellowstone will have three road improvement projects during the summer of 2022, and you can expect delays. Construction schedules and road conditions can be found here. For Park attractions and amenities, check the list of Operating Hours. There are twelve campgrounds in Yellowstone with over 2,000 campsites. All can be reserved in advance, but they fill up quickly and well ahead, so if you're looking to camp, be sure to book your reservation as soon as possible. 
Beartooth Highway 
The Beartooth Highway, called "The Most Beautiful Roadway in America" by Charles Kuralt, opens each year on Memorial Weekend (weather permitting) and is open until mid-October when the snow hits again. Visiting early in the season is often a treat, with large walls of snow still lining the roadway. The highway is flanked on either side by the towns of Red Lodge and Cooke City, which is adjacent to Yellowstone National Park; we suggest building a visit to all three into your trip.
Montana State Parks in Yellowstone Country

Yellowstone Country is home to four of Montana's State Parks: Cooney Reservoir, Greycliff Prairie Dog Town, Madison Buffalo Jump, and Missouri Headwaters. All parks are open year-round; however, some amenities are seasonal. For example, the docks at Cooney go up May 1 (water levels permitting), and drinking water, toilets, and showers are available starting May 15. Greycliff and Prairie Dog Town are day-use only, but you can reserve camp spots at Missouri Headwaters and Cooney in advance.
Road Construction
As with most of the U.S, summer is also construction season in Montana. So before heading out, check the Montana Department of Transportation website for current conditions.
Accommodations
Summer is peak season in Yellowstone Country, and it's not unusual for lodging accommodations to sell out, so don't delay making your reservations. There's a wide variety, so be sure to explore your lodging options.
As you make your travel plans, be sure to check out the events happening in Yellowstone Country! You'll find everything from live music to BBQ Cookoffs, all with an authentic Montana flair.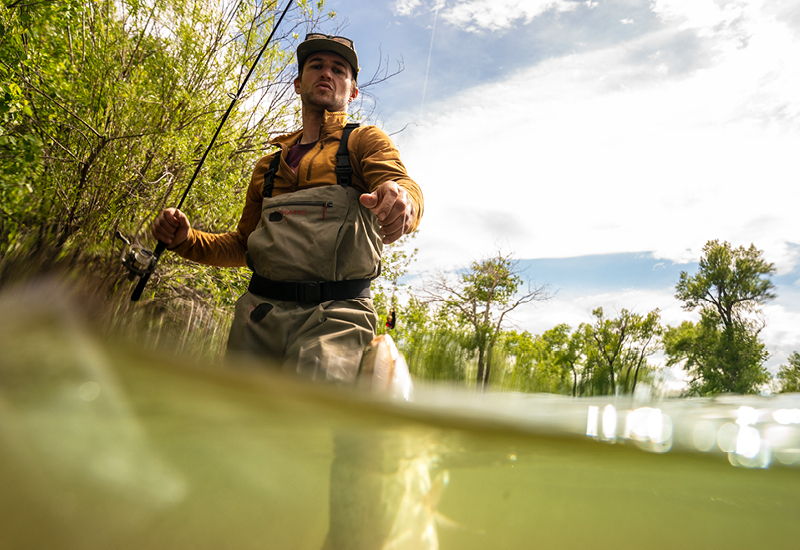 Photo by Andy Austin