The Great Montana Sheep Drive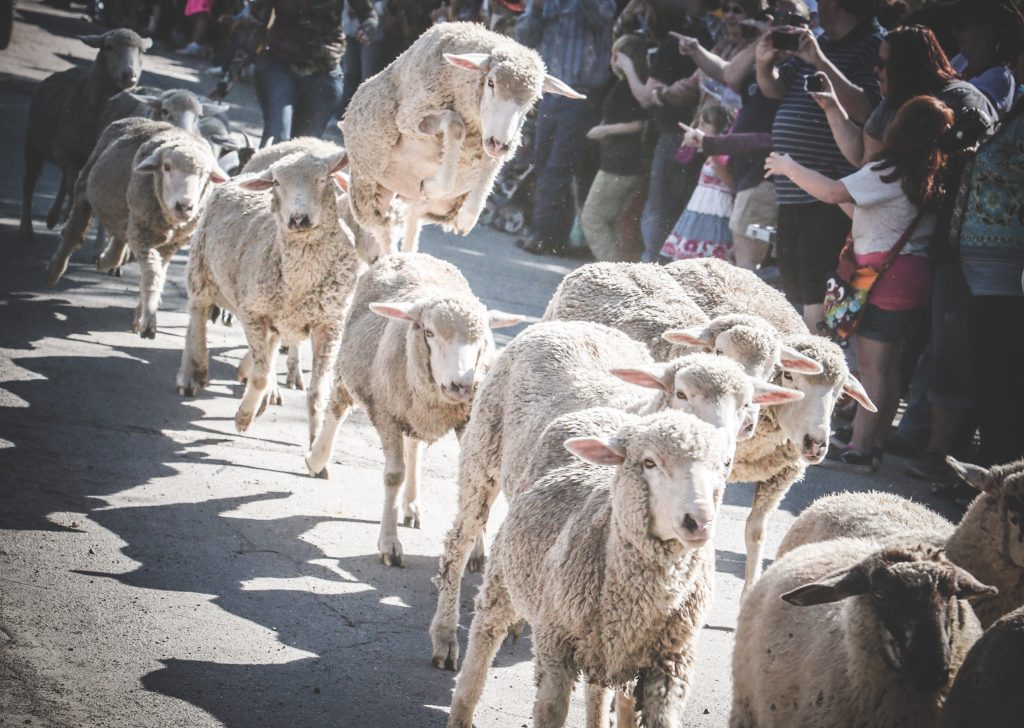 Photo by Christine Bakke
Mark your calendars, (or add it to your itinerary), The Great Montana Sheep Drive is September 3, 2023, beginning at 10am in Reed's Point, MT.
Here's how it started.
It was the Centennial of Montana's statehood and to celebrate, the Montana Great Centennial Cattle Drive was being organized, which would recreate an actual cattle drive, a major economic driver from 1866-1886. The drive consisted of 2400 people, including working cowboys, 200 wagons and 2800 cattle traveling 50 miles in 6 days from Roundup to Billings. In addition to marking the celebration, the drive was also raising money for a scholarship fund.

Photo by Christine Bakke
At the same time, Bachelor Daze was approaching, (we aren't sure why that was the name), a family day to raise funds for local projects in Reed Point Montana. So it goes that a bunch of locals were sitting around drinking and joking (and worrying just a bit) that the cattle drive would kill their event. Starting as a spoof on the cattle drive, they came up with the idea of  "The Great Montana Sheep Drive." After all, sheep were just as much a part of Montana as cattle. And instead of killing Bachelor Daze, they could organize the event around raising funds for their local projects.
And so it began.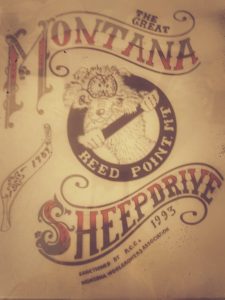 The organizers talked to the press, and building on the momentum of the cattle drive, the media jumped on the opportunity to report the story. (They actually started calling to get Press Passes— an odd occurance for a small Montana town.) According to the Highway Patrol, nearly 14,000 people came for the inaugural sheep drive and nearly the entire town of 98 people showed up to help.
The idea stuck.
The Great Montana Sheep Drive is now in the 35th year, and is still going strong. Each year it draws crowds nearing 8,000 people who come to witness a piece of Montana history. The auction, with merchandise donated by local businesses, raises money for town projects. The day kicks off with a parade, (sometimes being written up as the world's "Biggest Small Town Parade") and is loaded with a street fair full of vendors, children's rides and hay bale races. They shear sheep, spin the wool and if you've never seen a log sawing calcutta, get ready for some serious action. The finale wraps up with live music and a street dance.
For a bit of Montana history and culture, make it a plan to attend. Trust us, you won't be disappointed.

Photo by Christine Bakke