Go full throttle in Montana.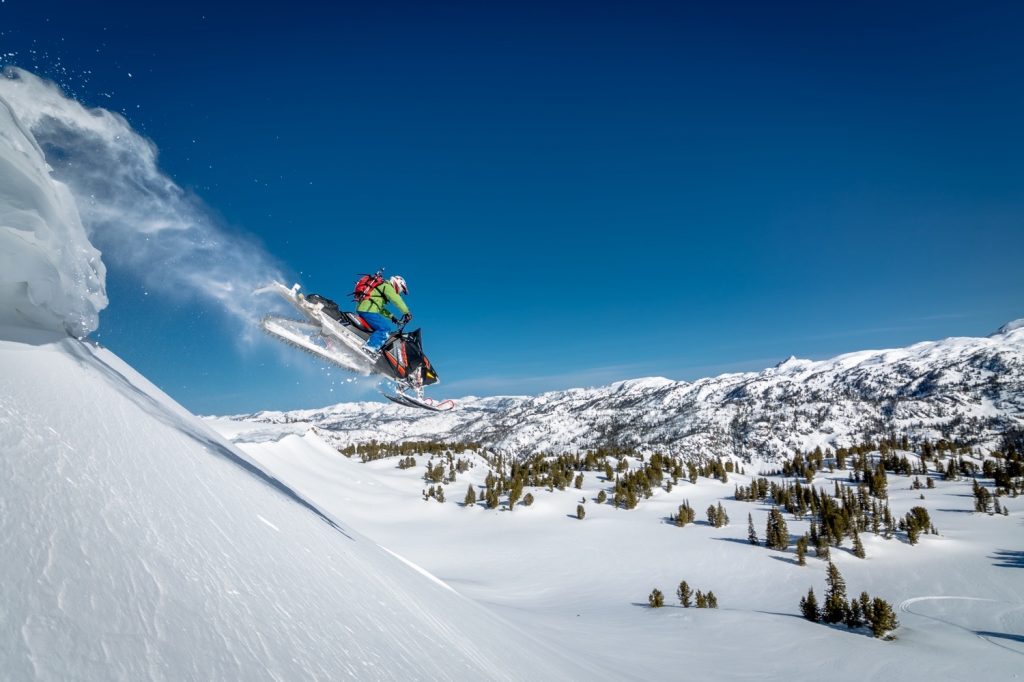 Photo, Dan Armstrong
Winter is on its way, and it's on track to be a good one. Early forecasts are predicting above-average snowfall in Montana this year, with Yellowstone Country seeing up to a 20% increase in the fluffy white stuff. Think steep and deep!
The region offers numerous areas prime for sledding, a few of them well known for incredible backcountry terrain and well-groomed trails.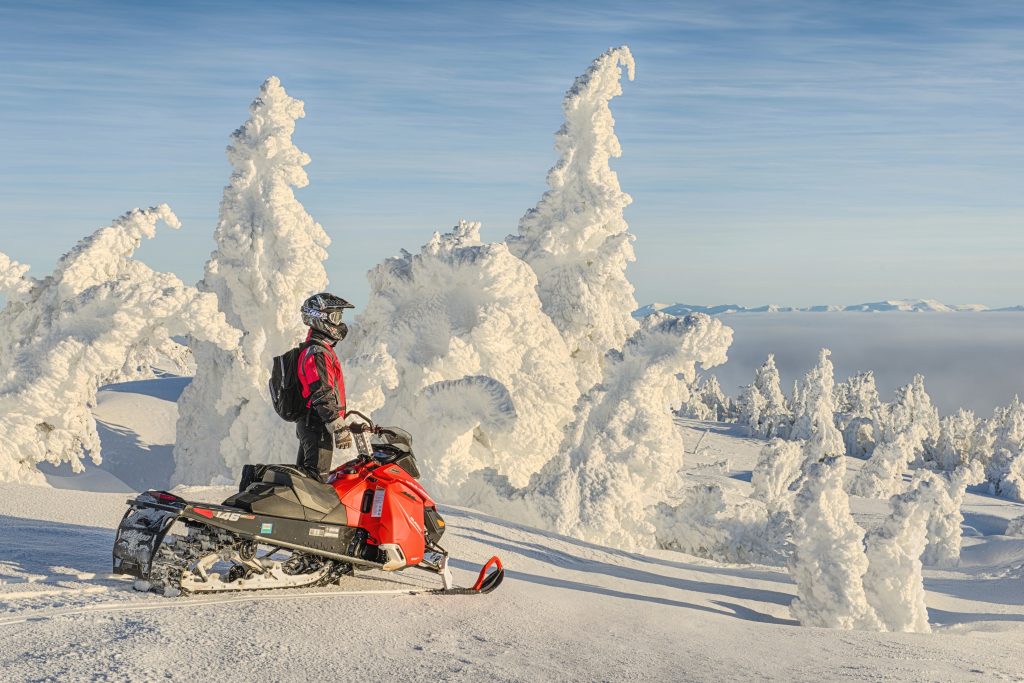 Photo, Ken Takata
Located at the west entrance of Yellowstone National Park at an elevation of 6,667 feet, West Yellowstone has earned a reputation as one of the "best of the best" snowmobiling locations in North America. The season starts early and ends late, averaging 153 inches of dry, powdery snow each year.
Over 400 miles of groomed snowmobile trails wind through the national forest land surrounding West Yellowstone, leading to high mountain meadows of untouched powder and the famed "snowghost trees."
Take a guided backcountry adventure just outside of town or tour the heart of Yellowstone National Park's authentic winter wonderland. Local businesses offer everything from snowmobiles, clothing and avalanche equipment rentals to full packages including lodging.
www.yellowstonedestination.com/snowmobiling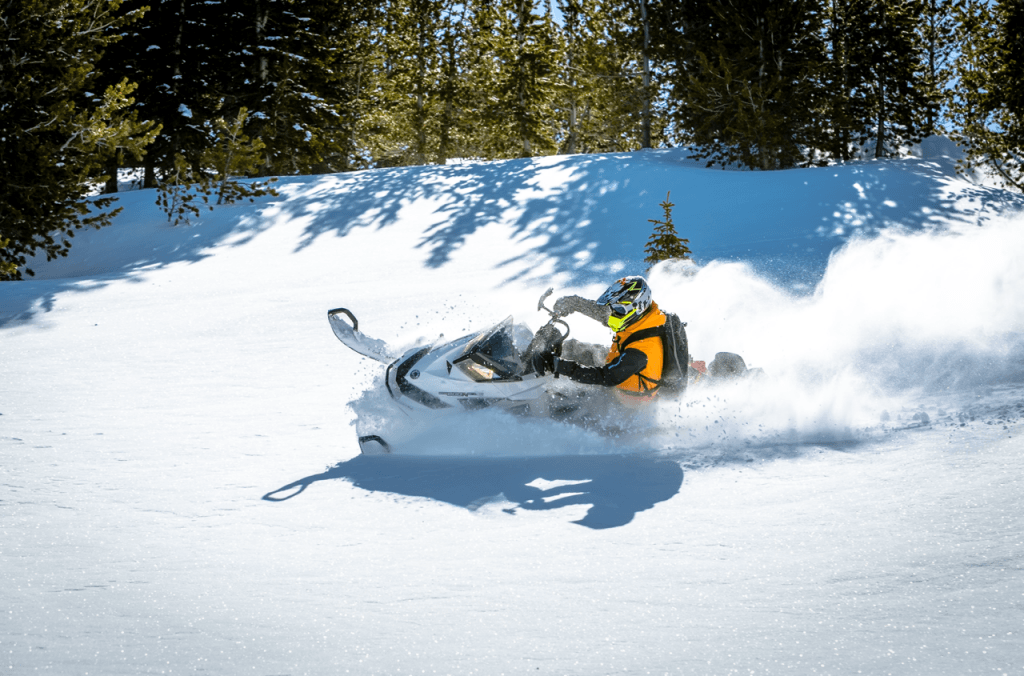 Photo, Dan Armstrong
Tucked at the base of some of the best backcountry riding in Montana, Cooke City is a snowmobiler's haven. Colter Pass offers 60 miles of groomed trails maintained by the local volunteer ski club. The trails alone are phenomenal, and they also allow for quick access to backcountry terrain.
Don't miss these unforgettable rides:
• Daisy Pass rises to 10,000 feet with a stunning panoramic view of the backcountry.
• Henderson Mountain Trail offers exceptional high-marking areas and deep-powder meadows.
• Lulu Pass Trail is best known for its backcountry and tree riding.
Famous for late riding, Cooke City's snowmobiling season starts as early as the beginning of November and ends in late June or even July, with snowstorms well into spring…so keep an eye on the weather.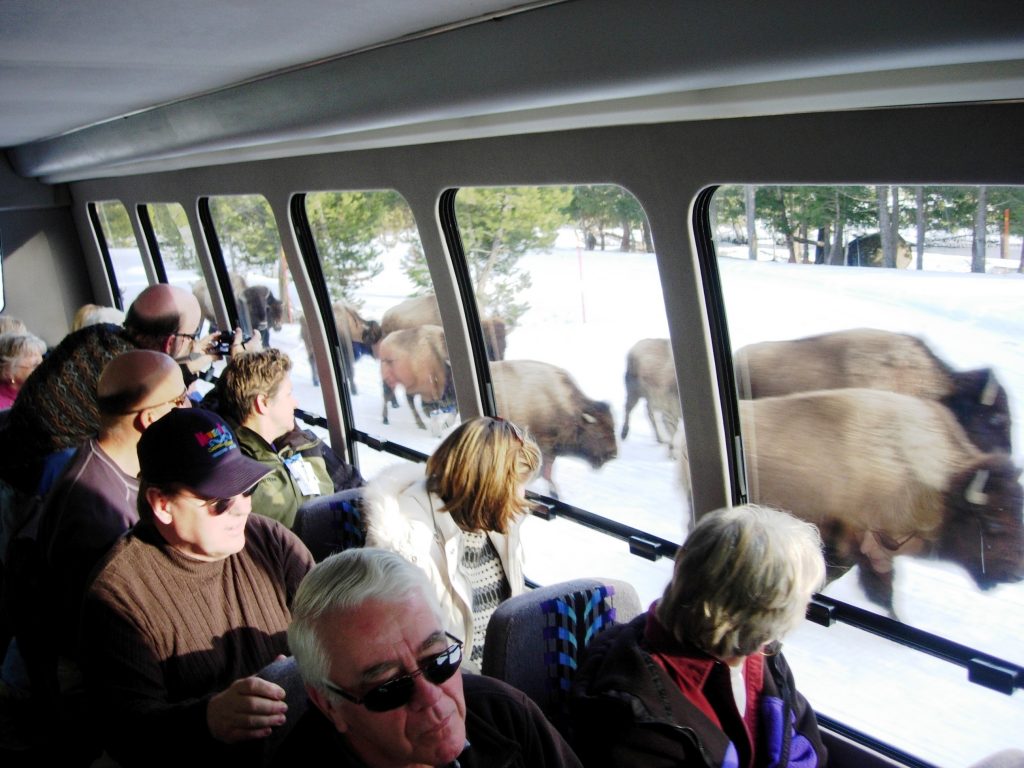 Winter in the park offers a surreal display of nature's sublime beauty. To experience it for yourself, the road from Gardiner to Cooke City is open to motorized vehicles year-round, but other park roads and can only be explored with a guided snowcoach or snowmobile tour. Only tracked or low-pressure vehicles are allowed, so you'll need to book a trip with an authorized company. Tours begin on December 15th and end on March 15th each winter, weather dependent. You can also create your own self-guided park tour through the Non-commercially Guided Snowmobile Access Program, which is awarded by lottery.