Fourth of July Celebrations Around Montana's Yellowstone Country 2023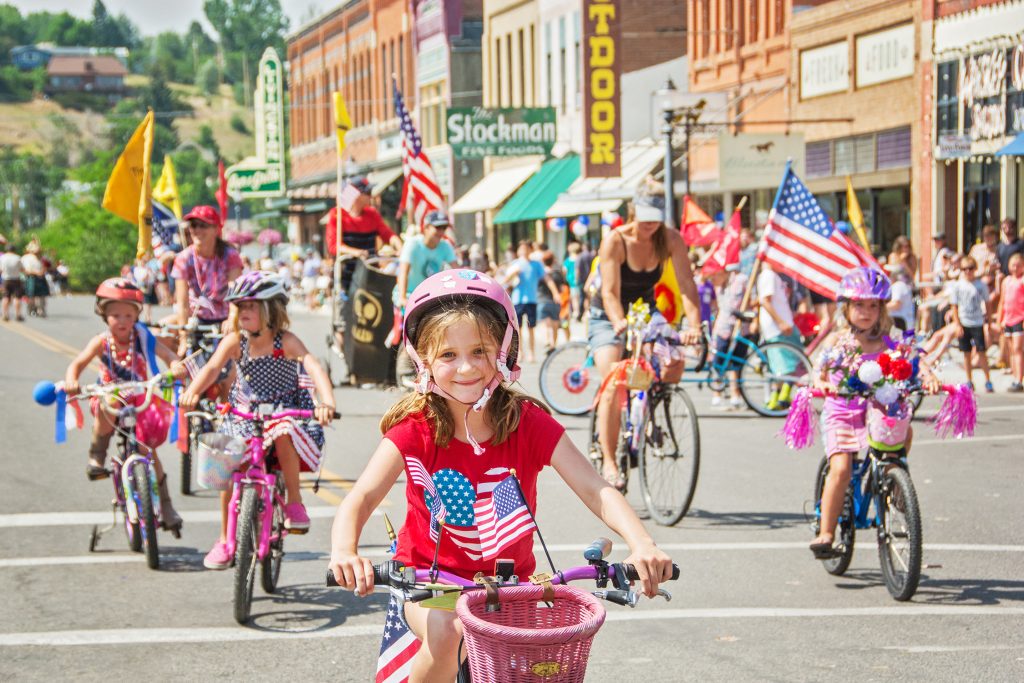 Photo, Kyra Ames
Residents in Montana's Yellowstone Country love the Fourth of July. From one end of the region to the other, communities gather for old fashioned parades, live music, rodeo, great food, and of course, fireworks. Get your rodeo tickets early, these events are popular and sell out quickly!
July 4, 2023
Firefighter's BBQ, 11:00 am- 1:00 pm, West Yellowstone Chamber of Commerce
Farmers Market, 1:00 pm, Museum of the Yellowstone
Pie on the Porch, 1:00 pm, Museum of the Yellowstone.
Buffalo Chip Chuck, 3 pm-5 pm, Pioneer Park Baseball Diamond
Parade, 6:00 pm, route runs right through town, you can't miss it!
Free Music in the Park, 7 pm, Pioneer Park
Wild West Yellowstone Rodeo, 7:00 pm, rodeo grounds west of town.
Fireworks, 10:15 pm, suggested parking on Iris Ave or the Old Airport/80 acres located on the west edge of town off Highway 20.
July 4, 2023
Fourth of July 5K, 9 am, Big Sky Community Park
Firecracker Open Golf Tournament, 10 am, Big Sky Resort Golf Course
Live music and family activities at Big Sky Resort, 12 pm- 3 pm, Big Sky Resort
Music in the Mountains, 6 pm-10:30 pm, Len Hill Park
Lewis and Clark Exhibit at the Livingston Visitor Center
, Now through July 29, 2023
July 2-4, Livingston Roundup Rodeo
Parade, Sunday, July 2, 2023, Downtown Livingston, 3 pm
Rodeo, July 2-4, 2023, Park County Fairgrounds, 8:00 pm
Fireworks, July 2-4, after dark
Festival of the Arts
July 2-4, 2023, Depot Park
July 4, 2023
Parade, Main Street, 10 am
Fireman's Picnic, in front of the Cooke City/Silver Gate EMS Building, 11 am
Kid's Games, Cooke City Store, 2 pm
Fireworks at Dark
July 1, 2023
PRCA Xtreme Bulls, Red Lodge Rodeo Grounds, gates open at 4 pm, event starts at 6 pm
July 2-4, 2023
Fourth of July Parades, Broadway Avenue, 12 pm each day
Home of Champions Rodeo, Red Lodge Fairgrounds, 5:45 pm
Fireworks Show, 10 pm, or after dark
July 4, 2023
Fireworks, Bozeman Softball Complex, 10 pm