Food Finds in Montana's Yellowstone Country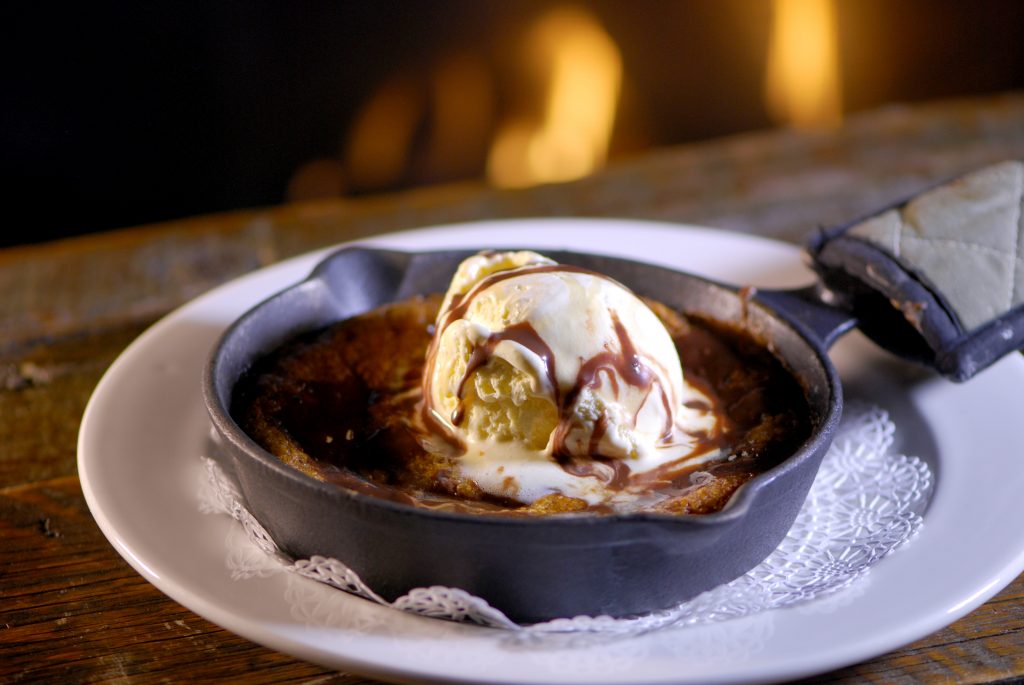 Yellowstone Country is a culinary surprise. From comfort food with a twist, to heaping vegetarian meals and everything in between. Many restaurants source local meats and produce whenever possible, adding a regional flavor. We've highlighted some of their specialties, but the complete menus are all delicious.
BREAKFAST
This retro building originally housed the Old Town Grocery, built in 1941. Today, Cafe Regis serves breakfast and lunch, stocks staple food items and sources local food right down to their own organic garden. Do you like veggies in your breakfast? Try the Heaping Bowl with home fried potatoes, mushrooms, onions, bell pepper and seasonal veggies topped with cheese.
For those with a sweet tooth, Bearclaw Bakery is for you. While their breakfasts are praised, (some say the hash browns are the best they've had) it's the baked goods they are known for. Think: pecan rolls, lemon blueberry bread or apple cardamom cake.
BRUNCH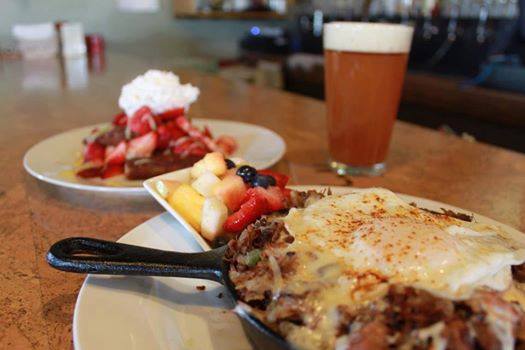 Photo, Bar 3 BBQ
Yes, we said BBQ for brunch. This weekend brunch is known for hearty portions incorporating BBQ in items such as hash with diced smokehouse ends, potatoes, onions peppers and cheese. Served with two organic fried eggs.
The historic Sacajawea Hotel, built as a rest stop for train passengers and crews, was named for the area Sacajawea was reunited with her brother. For a select few special occasions, their Holiday Sunday Brunch features such things as : Crab Eggs Benedict, crème brûlée french toast, gourmet cheese and prime rib.
LUNCH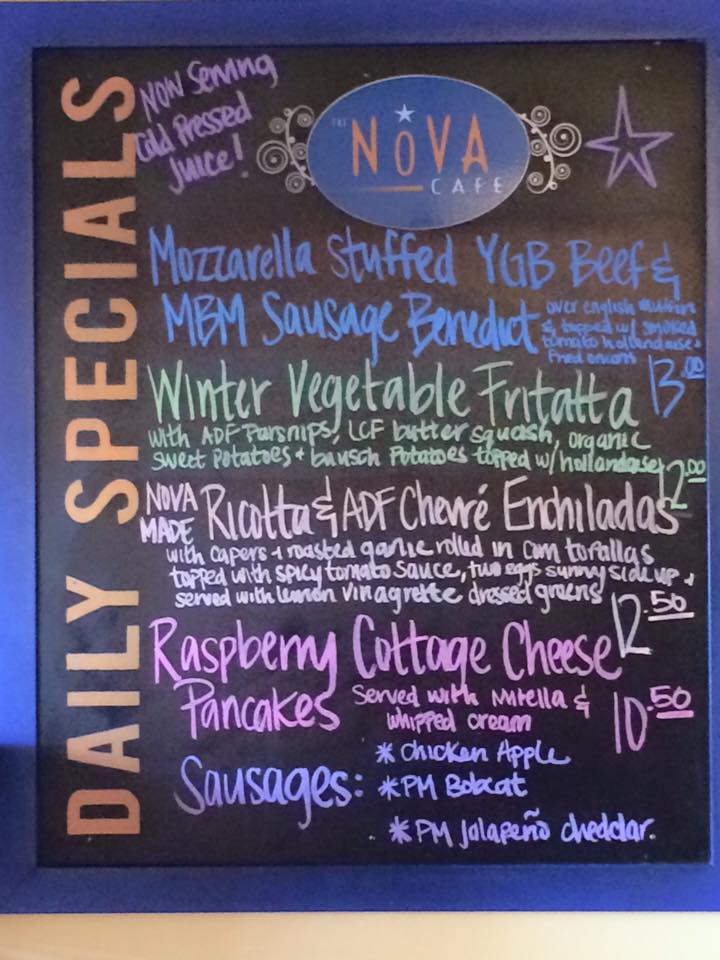 One of Bozeman's hottest breakfast and lunch spots, The Nova is known for their innovative and delicious specials. For lunch, try the quinoa salad with cranberries, mandarin oranges topped with almonds and local, organic goat cheese.
This cafe knows how to create a menu; with local meats (bison, beef and elk) and organic salads, everyone's taste buds will be satisfied. Facing the north entrance to Yellowstone National Park, this eatery is a must-do for for those exploring the park. Dine inside or outside (weather permitting) in a cozy setting. Portions are large, so if you're a small eater, consider the 1/2 sandwich option. We recommend a burger w/ fresh cut fries or grilled tuna salad.
APPETIZERS
Built in 1890, this refurbished hotel is listed on the National Register of Historic Places. Whether you're staying the night or just stopping for a bite, it's well worth it. Try this for an appetizer; Elk sausage, pretzel bread and huckleberry mustard sauce.
Second Street Bistro, Livingston
Located in the historic Murray Hotel, this bistro, focusing on local and sustainable food, was recently highlighted on Anthony Bourdain's "No Reservations." For an appetizer, we recommend the deconstructed local short ribs, served over sweet corn & green chili polenta cake.
DINNER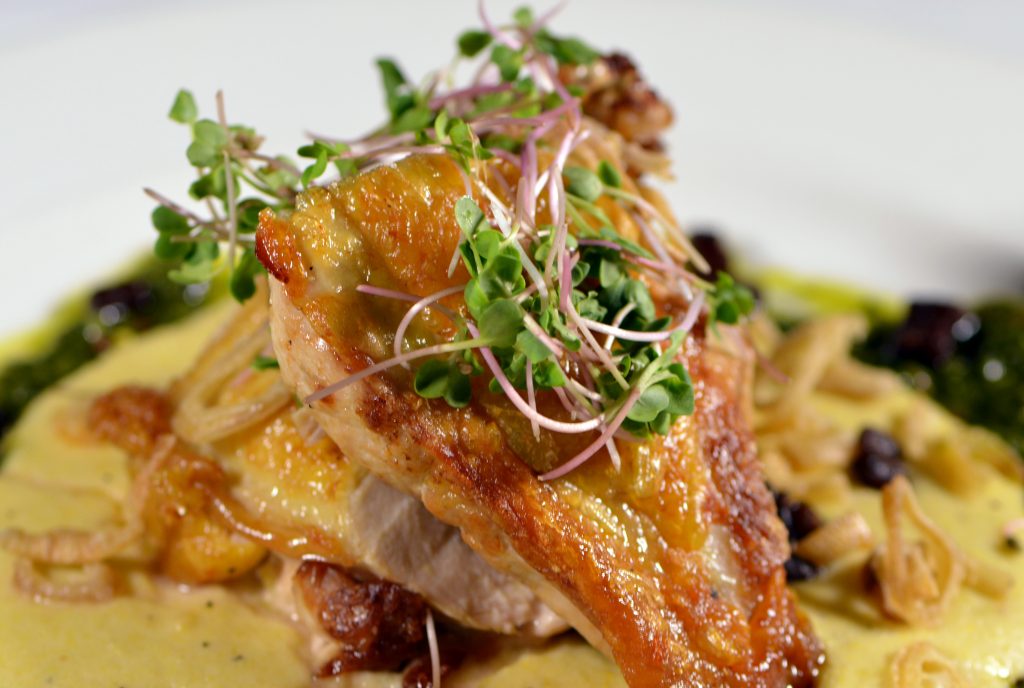 Photo, Buck's T-4
Recipient of Wine Spectator's prestigious "Award of Excellence" since 1995, Buck's wine list features of 175 selections of wine from around the world. Don't worry, they will guide you through options to pair with their exceptional meals, such as Southwest Montana trout, chimichurri pheasant breast or their famous duck bacon, which is available for sale.
Madison Crossing, West Yellowstone
This evening restaurant is a great way to end your Yellowstone adventure. Housed in the first West Yellowstone School built in 1918, the locals joke about the lounge being in the former 1st grade classroom. Look for seasonal combinations such as Elk Steak Salad with Montana-raised Elk with watermelon relish. 
DESSERT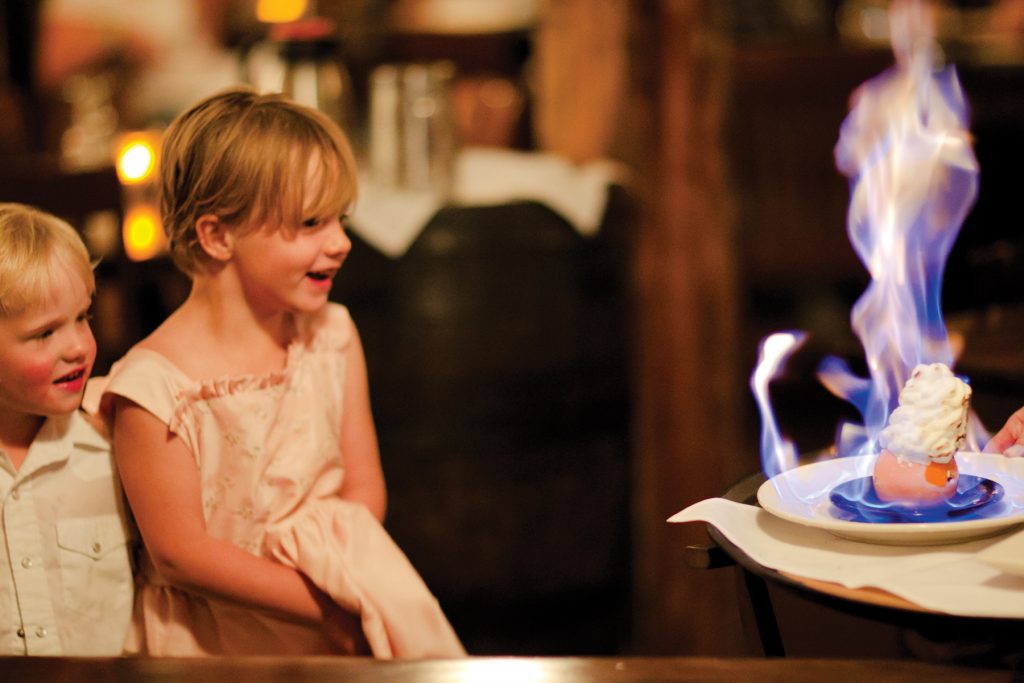 Photo, Chico Hot Springs
One of the treasures of Yellowstone Country, this historic resort has a variety of accommodations and a natural hot springs pool. Dining options range from burgers and pizza to fine dining and wine— which are all delicious. But for those who especially love dessert, they are all hand made and decadent. Try the flaming orange which is finished at the table.