Farmers' Market Roundup, 2020!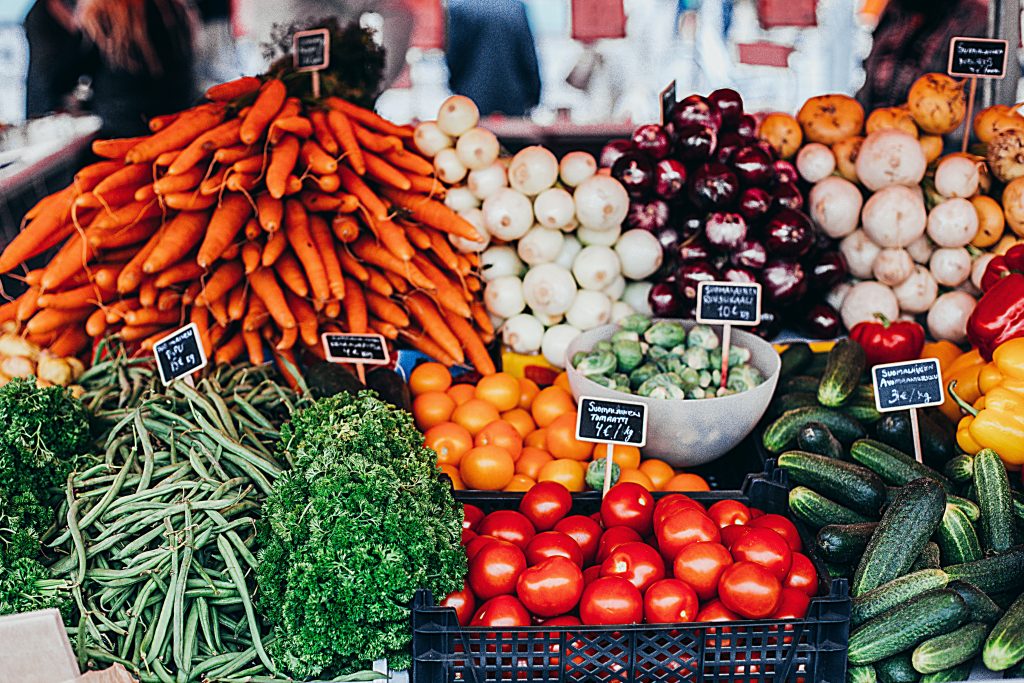 Farmers' Market season is here, and it's proceeding as planned! Well, almost—there are still safety measures in place. Market directors are asking the public to keep their distance, not crowd the lines, wear face coverings, and try not to touch more than you buy. Music and other live events probably won't be a part of the scene this year, but all the fresh, delicious local foods will still be in abundance. Herbs, veggies, locally raised meats, preserves, baked goods, body products, and local art will all be available. If you're passing through Yellowstone Country this summer, be sure to make a stop at one of the markets, you won't be disappointed!
West Yellowstone
Thursdays, 5:00- 8:00 p.m.
Museum of the Yellowstone
104 Yellowstone Ave, West Yellowstone, Montana
Big Sky
Wednesdays, 5:00-8:00 p.m.
Fire Pit Park, Town Center Plaza
Ousel Falls Road, Big Sky, Montana
Manhattan
Wednesdays, 4:00-7:00 p.m.
West Main and South Broadway, Manhattan, Montana
Belgrade
Thursdays, 4:00-7:00 p.m.
Lewis and Clark Park
91 E Central, Belgrade, Montana
Bozeman
Bozeman Farmers' Market
Tuesdays 5:00-8:00 p.m.
Lindley Park, Bozeman, Montana
Gallatin Valley Farmers' Market
Saturdays, 9:00 a.m.-noon
Haynes Pavilion, Gallatin County Fairgrounds, Bozeman, Montana
Three Forks
Thursdays, 4:00-7:00 p.m.
Milwaukee Park
The grassy area near Historical Society Depot, Three Forks, Montana
Livingston
Wednesdays, 4:30-7:30 p.m.
Miles Band Shell Park
229 River Drive, Livingston, Montana
Big Timber
Fridays, 4:30-7:30 p.m.
Lion's Club Park
103 E 8th Ave, Big Timber, Montana
Columbus
Thursdays (beginning July 16), 4:00-6:30 p.m.
Railroad Park
Pike Ave, Columbus, Montana
Red Lodge
Fridays 3:30-6:00 p.m.
Lions Club Park, 5th and Hauser
Red Lodge, Montana