Family-Friendly Hikes in Yellowstone Country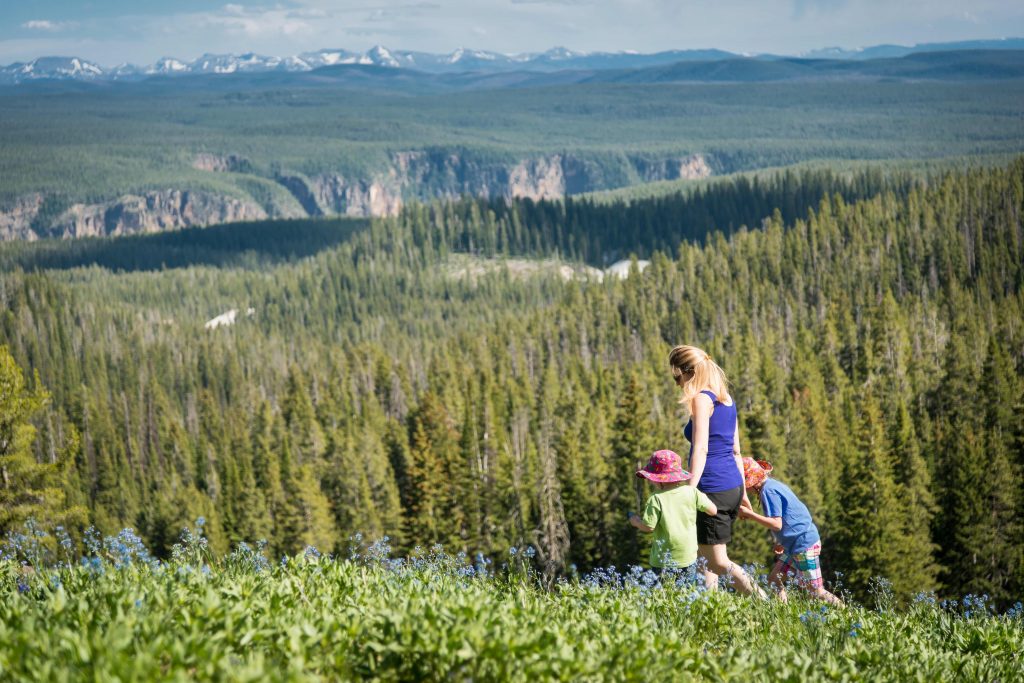 Photo, Audrey Hall
There's no doubt Yellowstone Country is known for spectacular vistas, and the best way to experience them is from the top of a mountain. Often, you'll get a 360-degree view of far-reaching ranges. Hiking can take you to picture-perfect heights and also bring you up close and personal with Montana's flora and fauna. In the springtime, watch for delicate, small wildflowers close to the ground. By late June or early July, you'll begin to see blankets of color on the hillsides and meadows—lupine, arrowleaf balsamroot and Indian paintbrush, to name a few.
Most trails meander in and out of lush forestland, so it's easy to find shade or shelter from a short afternoon shower. A few of our favorite family-friendly hikes are listed below, but we highly recommend doing a little research before you go—the options are seemingly endless! Lace up your boots, pack a picnic lunch and plenty of water and get ready for a beautiful day in the woods with your family!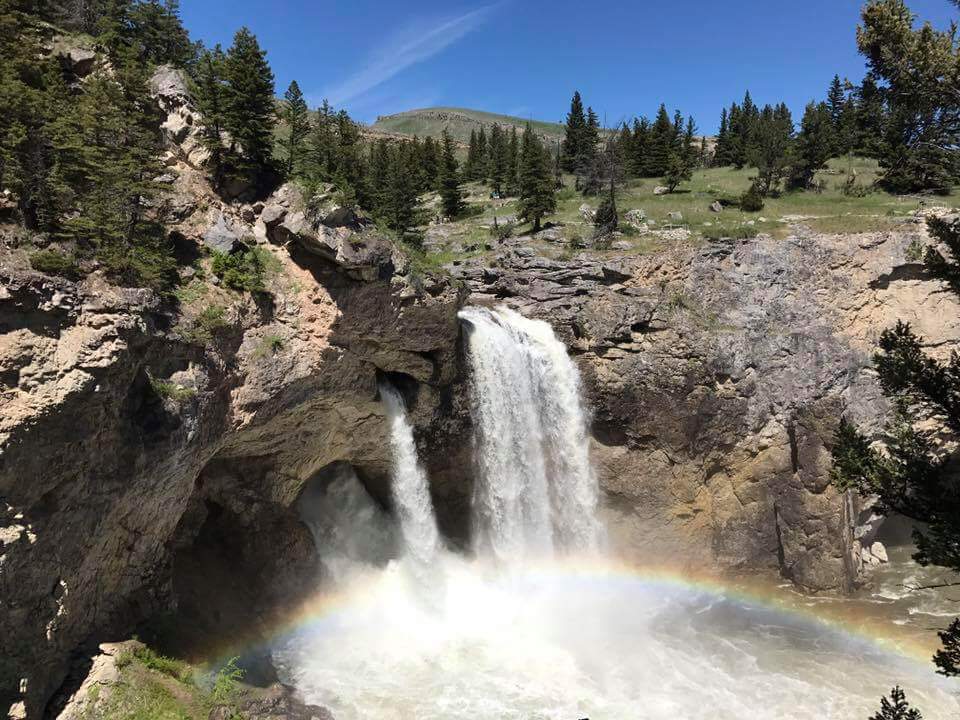 Photo, Grace Foulk
In the beautiful Boulder Valley, just outside of Big Timber, Montana, lies Natural Bridge Falls. Historically, the falls eroded the soft limestone creating a beautiful natural bridge arched over the river. Unfortunately, the original bridge collapsed in 1988, but the falls are still spectacular. Erosion has allowed the river to flow through several underground channels, and in the spring, the runoff causes big water, creating a spectacular show.
To get there: From Interstate 90, turn off at Big Timber and head south on State Highway 298. Natural Bridge Falls is approximately 26 miles from Big Timber.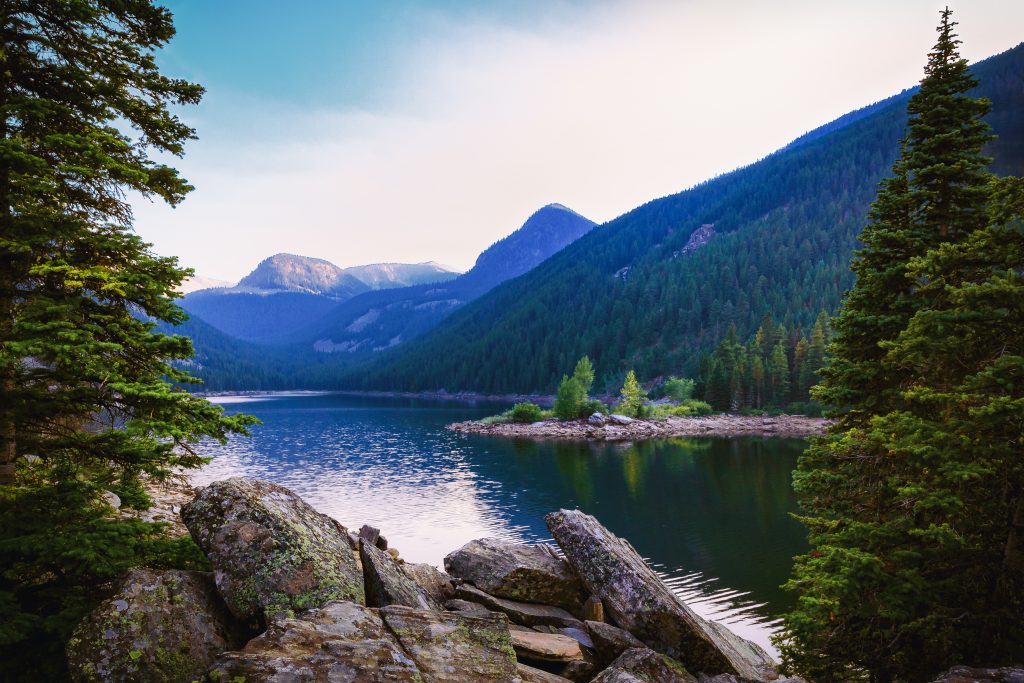 Nestled high among the Spanish Peaks of the Gallatin Mountain Range in Montana, Lava Lake is the reward of a three mile uphill hike in this section of the Rocky Mountains--a gorgeous destination.
This short 3-mile hike gains 1,600 feet of elevation, leading you to a beautiful lake with spectacular fishing. The drive to the trailhead is incredibly scenic, winding through the Gallatin Canyon where "A River Runs Through It" was filmed. This is a perfect day hike for kiddos who want to push it a little, but not so much that they are out for an entire day.
To get there: From Bozeman, the trailhead is located 28 miles west on U.S. Highway 191 South. If you're coming from West Yellowstone, take 191 North, and you'll reach the trailhead in 62 miles.
Years ago, a deep trail cut into the Grand Canyon of the Yellowstone and ferried tourists across the river for picnics. Today, this is still one of the most popular hikes in Yellowstone National Park, and with good reason; the scenery is breathtaking. This hike goes somewhat in reverse. From the top of the canyon, you'll take 328 steps dropping 500 vertical feet to the base of the 308-foot Lower Falls, where you can relax next to the overwhelmingly beautiful sound and sight of the rushing water. Don't worry about the hike back up, there are plenty of benches and steel platforms for resting along the way!
To get there: The trailhead is located off of South Rim Drive in Canyon Village, Yellowstone National Park.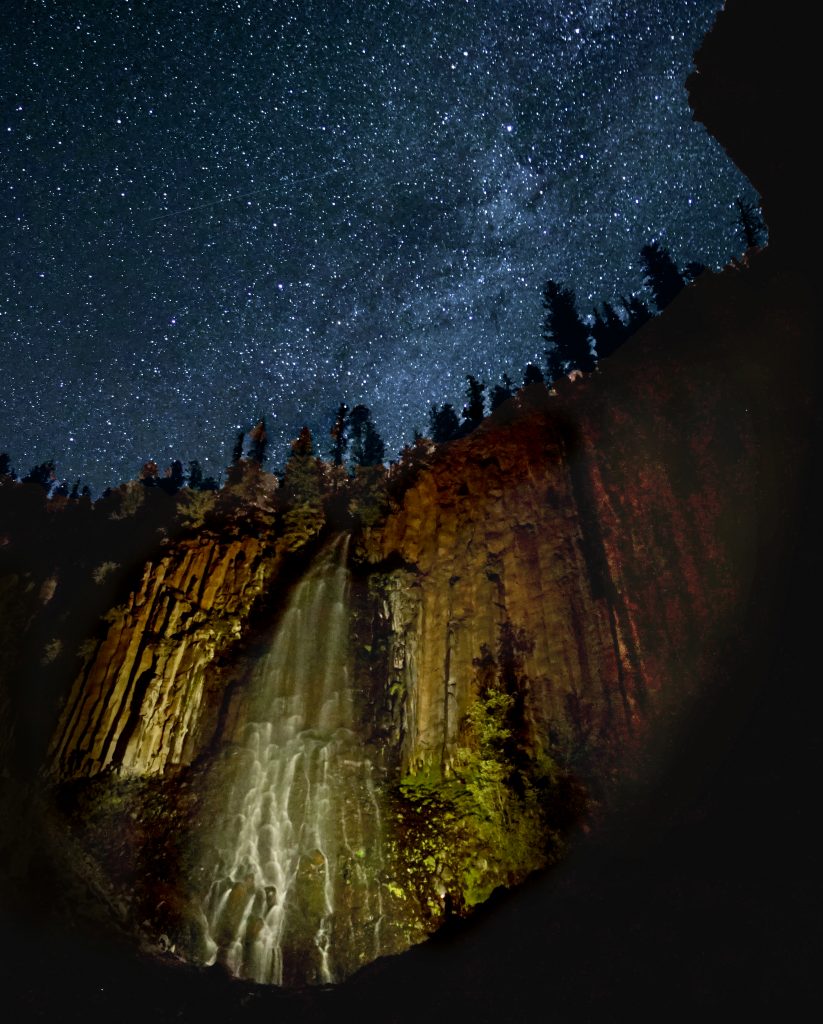 Photo, Enchanted Forest
Hyalite Canyon is a local favorite. The big reservoir is great for camping, hiking, fishing and floating around on non-motorized watercraft like canoes or stand-up paddleboards. Trails surround the reservoir in every direction, but for a great family option—especially for kids or the elderly—Palisade Falls is a perfect jaunt. The asphalt-covered trail takes you to an 80-foot waterfall made of prehistoric lava rock that forms a natural amphitheater. Plan to relax with a snack or a picnic lunch. This trail is handicapped-accessible.
To get there: From Bozeman, head south to Hyalite Canyon Recreation Area. Drive over the bridge to the east side of the reservoir. The trailhead is located 8 miles from the reservoir.