Family Friendly Hikes in Yellowstone Country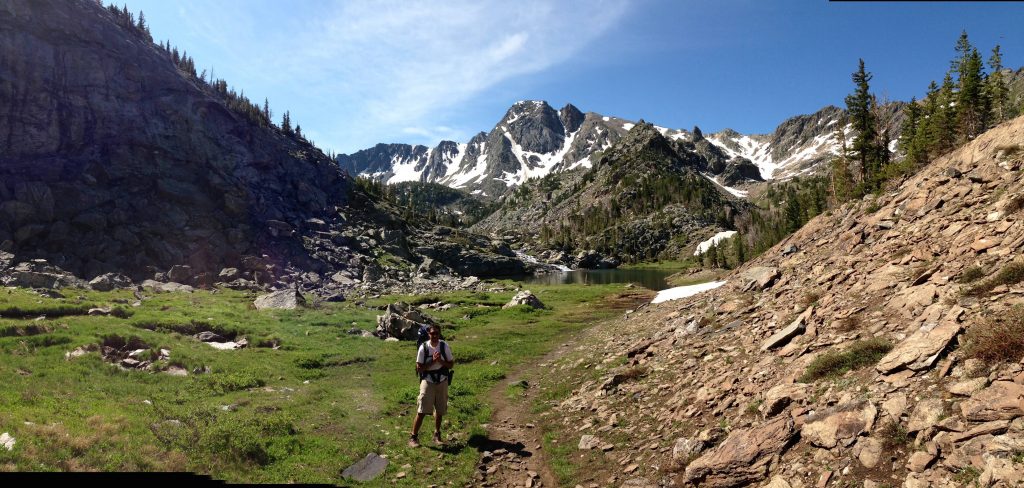 Looking for hikes the whole family will enjoy? There's plenty to choose from in Yellowstone Country. There are several shorter hikes that still pack a punch as far as scenery and many have gorgeous waterfalls. These are a few of our favorite family hikes, varying in length and difficulty. Breath deep, carry water (and bear spray) and enjoy Montana by foot.
Pine Creek Falls and Lake, Paradise Valley
A local favorite, Pine Creek Falls and Lake can be either a short hike or a rigorous adventure. The falls are a mile from the trailhead, perfect for a morning or afternoon trip. For a longer day trip, or even an overnight, continue on to the lake, 4 miles beyond. Get ready, you'll be climbing 3,000 vertical feet, but the view is worth it.
Getting there:
Pine Creek Drainage is on the east side of Paradise Valley, 10 miles south of Livingston.
Lava Lake, Gallatin Canyon, between Bozeman and Big Sky
For a beautiful day trip to a mountain lake not far from town, Lava Lake does not disappoint. The drive to the trailhead itself is a beautiful one, winding along the Gallatin River where scenes from
A River Runs Through It
were filmed. The hike is a short 3 miles, but gains a sharp 1,600 feet in elevation. The trail is well maintained, very scenic and offers great fishing spots.
Getting there:
From Bozeman, the trailhead is located 28 miles west on U.S. Highway 191 South.
From West Yellowstone, the trailhead is 62 miles on U.S. Highway 191 North.
Uncle Tom's Trail, Grand Canyon of the Yellowstone River, Yellowstone National Park
What began as a deep trail cut into the Grand Canyon of the Yellowstone River to ferry tourists across for picnics is now one of the most popular hikes in the park. From the top of the canyon, you'll descend 328 steps (roughly 500 vertical feet) to the base of the 308-foot Lower Falls. (Don't worry, there are plenty of benches and steel platforms for resting along the way.)
Getting there:
The trailhead is located in Yellowstone National Park's Canyon Village off of South Rim Drive.
Palisade Falls National Recreation Trail, Hyalite Canyon, Bozeman
For a spectacular jaunt suitable for anyone in the family, put Palisade Falls on the itinerary. After a short half-mile hike along an asphalt-covered trail, you'll arrive at an 80-foot waterfall made of prehistoric lava rock. These amazing falls form a natural amphitheater. This trail is handicapped-accessible and great for small children. Plan on a picnic!
Getting there:
15 miles south of Bozeman, take Hyalite Canyon to Hyalite Recreation Area. The falls are on the east side of Hyalite Reservoir.
Basin Creek Lakes, Beartooth Mountains, outside of Red Lodge
This 4-mile hike in the stunning Beartooth Mountains is short but punchy, climbing 2,000 feet to beautiful lakes. The trail is almost entirely surrounded by forest, which is rare in the Beartooths. The trees lend nice cover during hot summer days. This hike gives you the option of doing either a 2.5-mile or a 4-mile hike.
Getting there:
From Red Lodge, turn right onto West Fork Road (FR71); you'll reach the trailhead in 7 miles.