Family-Friendly 3-Day Itinerary Exploring Montana's Yellowstone Country
Like many Montanans, I'm not a huge fan of crowds, especially after having a baby last year. Visiting Montana's Yellowstone Country during the springtime and showing our 1-year-old daughter this incredible destination gave our family the perfect, much-needed getaway and so many precious memories.
If you have young kids under 4 or 5 years of age, travel during the springtime is best. (Plus, when they're not in school yet your travel isn't limited to school and summer breaks.) This is the time of year when life is taking hold in Yellowstone as the bison, elk, deer, pronghorn and moose have babies and bears and wolves emerge from their dens with their young in tow. Bison jams are the norm instead of traffic jams, and there are no wait times—or very minimal ones—for all your meals. We found parking easily at every attraction, trailhead, restaurant and natural feature we wanted to see. Another springtime bonus is having more available lodging options and taking advantage of shoulder-season prices.
The lengthening spring days provide ample opportunity to adventure with sunlight from 6 a.m. until 9 p.m. and the weather is still cooler. It's nice not worrying about your kids overheating or getting sunburned. We enjoyed daytime highs in the 50s and 60s (Fahrenheit) with cool nights in the 30s and 40s. Keep this in mind when packing.
As the snowpack melts in Montana, more and more trails and roads open up each day and rivers and waterfalls are at their fullest, which makes for gorgeous scenery. You'll still find some snow here and there this time of year, especially in shaded areas and higher elevations, which only adds to the beauty of the landscape as it turns from brown to green.
If your littles are in diapers or potty training, it is nice to be able to get to a restroom fairly quickly for diaper changes and to avoid an accident. Our daughter used the driving time to take her naps. We stuck to exploring the northern half of Yellowstone more thoroughly for three full days and, even with some road and attraction closures, we had very full days and wish we had more time.
Here is our spring family-friendly itinerary using
Gardiner
as a home base.
Day 1: Yellowstone National Park
Head south from Gardiner and explore the park.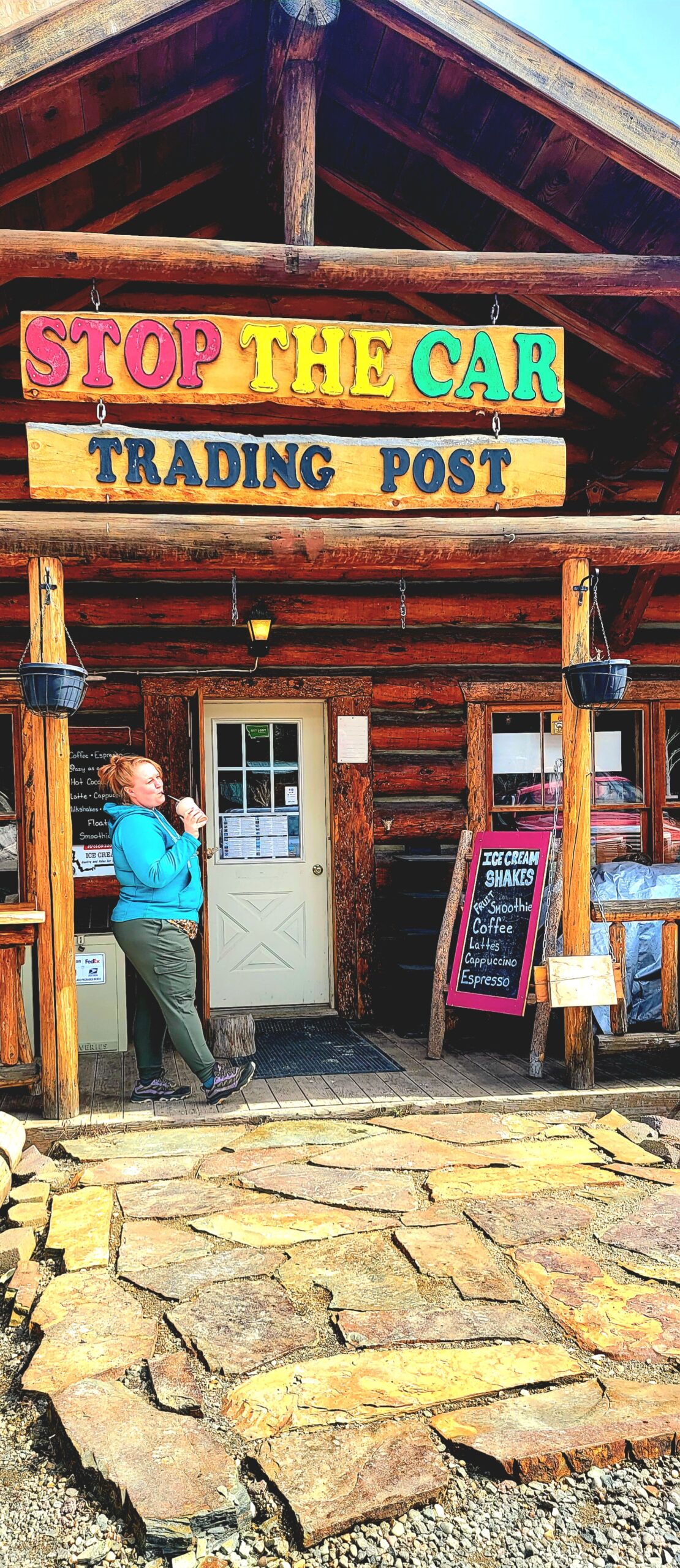 Day 2: Gardiner to Cooke City-Silver Gate
There is so much to see and do in one of the less-trafficked areas of Yellowstone! 
Leave early this day if you are interested in watching wildlife. If you can handle it, wake up at 4 a.m. to be in the Lamar Valley by 5:30 or 6 a.m. for the sunrise—one of the best times for spotting wildlife before everyone else arrives in the park. Hopefully your kids will go back to sleep on the one-hour drive. If you know that won't work for your family, head out when you can and hit the rest of the itinerary and maybe you can time your return trip to Gardiner going through the Lamar Valley closer to evening, which is another good time for animal sightings.
Day 3: Just Beyond Gardiner
You can easily spend a full day within 25 minutes of Gardiner!
Gardiner Food
We had all our meals in Gardiner aside from a lunch and snack in Cooke City-Silver Gate. More and more places were opening up each day, but here's a quick summary of the ones we checked out during our visit.