Everybody Loves Pine Creek Lodge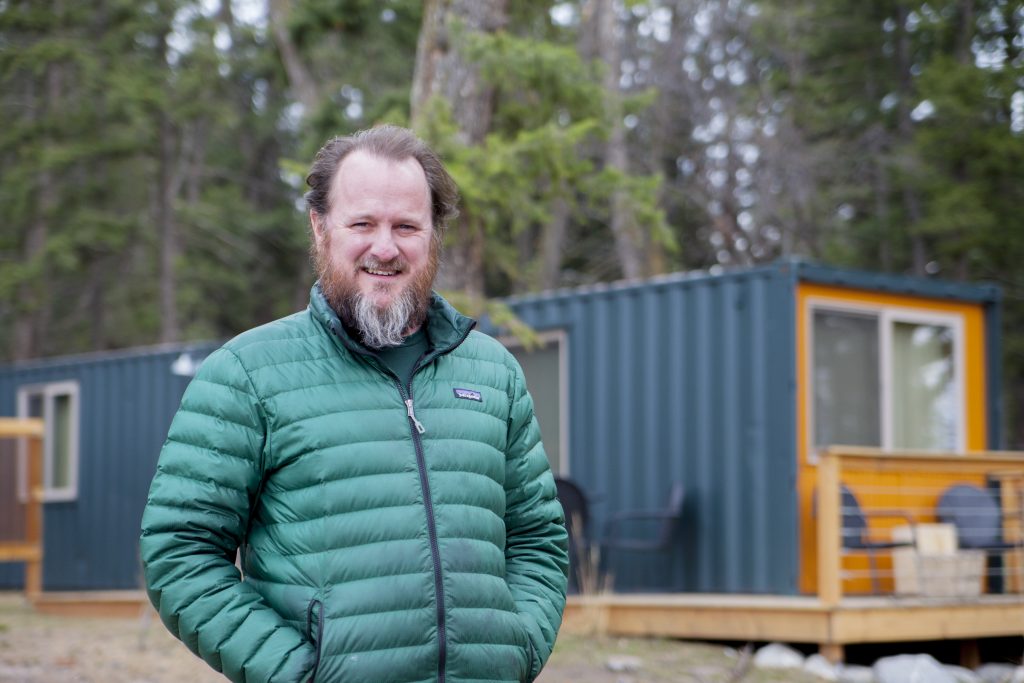 Pine Creek Lodge is a local icon in Paradise Valley. Located just outside of Livingston, MT, this classic lodge was built in 1946 by Wayne Crosby, who dug and placed the stones himself. Seventy-one years later, the building still maintains the original rustic-but-comfortable atmosphere.
With each owner, the lodge morphed, adding a general store, then a restaurant and eventually cabins. In 2013, fires raged all through the area stopping just short of the property line, much to the relief of area residents.
Eventually, time and weather took a toll on the cabins, which needed to be torn down and replaced. The then-owners repurposed shipping crates, turning them into lodging.
Enter Chip Hurt and Jenny Arr, who now own the business. Hailing from Chicago, Chip had been visiting family in Livingston for 15 years. "I always knew I wanted to move here, it was just a question of what would bring me out here," Chip explains.
A call from his cousin in January, 2016 brought the answer. "He told me that Pine Creek was for sale. I flew out two days later, made an offer the following Monday and that was that," he said. Leaving a successful marketing career behind, Chip and his girlfriend, Jenny made the move. "Its great being part of a small community and being able to affect change. In Chicago, I could have not shown up for work for two weeks and nobody would notice."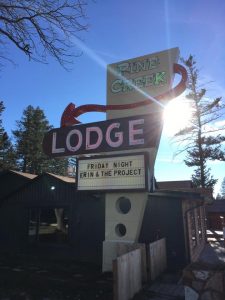 Such began the next iteration of Pine Creek Lodge. "We wanted to keep as much of the history and lore around the property as we could, but also bring a freshness," they decided.
Today, the lodge houses a restaurant, six renovated shipping container cabins for rent, three tent sites, four private baths and an outdoor concert venue complete with tiki bar and food truck.
The restaurant serves classic fare; burgers, tacos, bison meatloaf and lots of trout. Catering to both locals and tourists, Chip describes the vibe, "I want people to come off the river and stop in for a burger," he says.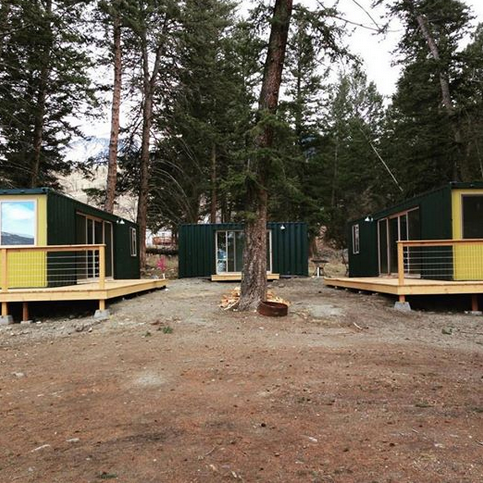 The shipping container cabins are a novel asset. "People love them," he says. It's easy to see why. The repurposed cabins aren't just environmentally sound, they are bright, clean and comfortable.
Last summer the venue hosted 48 concerts, bringing over 5000 people to the shows. "There were a couple of shows with 600-700 people," Chip marvels, "It was great!" The 2017 summer is shaping up to be just as exciting, with over 40 shows already scheduled. The first outdoor concert will take place June 10, featuring the Red Elvises.
How do they handle the busy schedule? Chip describes it, "In reality, I'm like the mayor of a small town. I handle events, the restaurant, lodging, the store and sales of merchandise online. I think to myself, 'Has anyone done this before?'"
When asked what his favorite part of the operation is, he replied, "That's a tough question. I love it all. Everyone has been so inviting and accepting." He goes on, "When friends call about visiting, we say, 'Just come! There's plenty to do; fishing, floating or hiking are all right in the backyard. And you can go into Livingston for food, art and culture."
Pine Creek Lodge is open year round. The restaurant serves lunch and dinner, with a brunch on Saturdays and Sundays. The summer is already booking up fast, so if you're interested, make your reservation now!
"It's been a lot of fun," Chip smiles, "It was adventure from the first moment, and it hasn't seemed to slow down."
For more information; www.pinecreeklodgemontana.com.