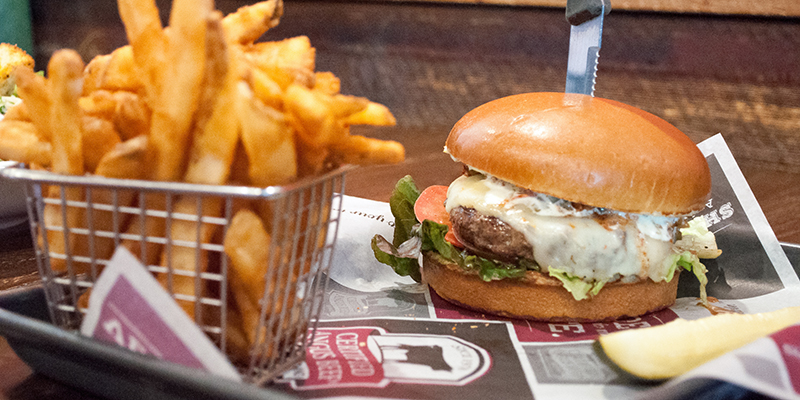 Over the past few years, the dining scene in Belgrade, Montana, has quietly grown into a culinary lover's joy. This small town just a mile from the Bozeman Yellowstone International Airport has a cuisine as diverse as urban areas: Thai, Indian, Vietnamese, and Mexican, along with good old-fashioned BBQ, steaks, and burgers. Belgrade also boasts a low-key vibe and very few crowds. People gather for meals after school sporting events or treat their neighbors to a dinner out on the weekends. It's the kind of town where people stop to chat with one another. It's authentic.
From casual fare to fine dining, Belgrade has a broad spectrum of dining options. Here are a few of our favorites.
Bar 3 BBQ and Brewing
The barbeque at Bar 3 has always been a local favorite. With their delicious smoked meat platters or sandwiches, and homemade sides such as green chili cheese grits or Hoppin' John, you'll find flavors that rival the south. Now, with Bar 3 Brewing, the accompanying beverages are just as tasty!
Bone Broth Noodles
If you're a pho lover, this one is worth the stop. Rich, delicious broth, made from scratch with all the accouterments. (We like the rare beef as the protein.) The steamed buns and egg rolls are also delicious!
Café Havana
This coffee shop also serves some great breakfast and lunch sandwiches (Cubano, anyone?) Try the Havana tomato soup with a mozzarella quesadilla or the Café Havana, a Cuban-style blend of bold espresso, cream, and raw organic cane sugar.
Curry Express
Don't let the name fool you; this authentic Indian restaurant makes everything in the traditional methods. The express comes from their buffet, which is a great way to taste several dishes. Trust us; everything is so delicious, it's hard to choose.
MacKenzie River Pizza Company
MacKenzie River is known for its delicious pizza, but you may be surprised at the quality of its salad lineup, appetizers, and even its rice and noodle bowls. More than a pizza company, there's something for everyone here.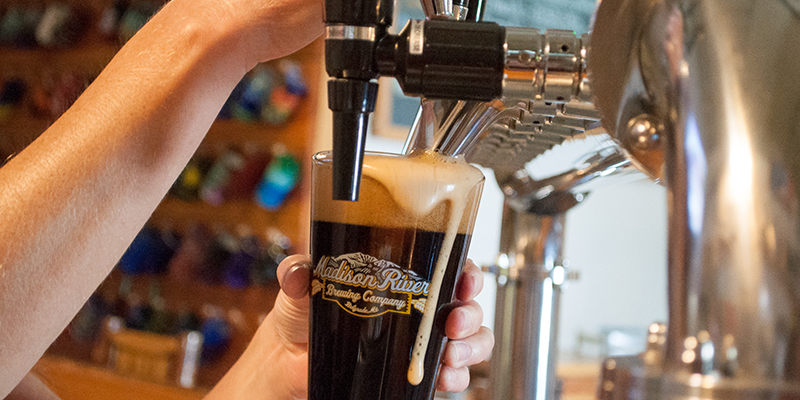 Madison River Brewing Company
Beer lovers will want to make a stop at Madison River Brewing Company, one of the valley's first breweries. You'll find friendly faces at the tap room, and if you're traveling through the region, you can find their beers in several locations across Montana, Idaho, Wyoming and North Dakota.
Mint Café and Bar
The Mint is a classic steakhouse with delightful twists such as bone marrow compound butter or chimichurri to top their hand-cut steaks. Other favorites include honey-fried chicken, meatloaf, stroganoff, and linguini alfredo. Their cocktail menu is full of delicious drinks; mixed traditionally and not overdone.
Rice Fine Thai Cuisine
Rice is one of our favorites stops for lunch. Their specials include an entrée plus a green salad and crispy spring roll. Of course, you can't go wrong with any of their curries, and the fried rice and noodle dishes are hearty, bright, and flavorful!
Taco Bus
While the Taco Bus is a great place for tacos, don't overlook the rest of the menu. The fajitas come highly recommended, and the chimichangas are crispy and delicious! Who says great food can't come out of a bus?
The Local American Saloon
Though the name says saloon, the Local American is a family restaurant. A great place to watch a game or linger over leisurely conversation and great food. The burger selection is top-notch—we found combinations we've never seen before!
Check out more 
great restaurants in Yellowstone Country
!