Celebrate the Spirit of the Holidays!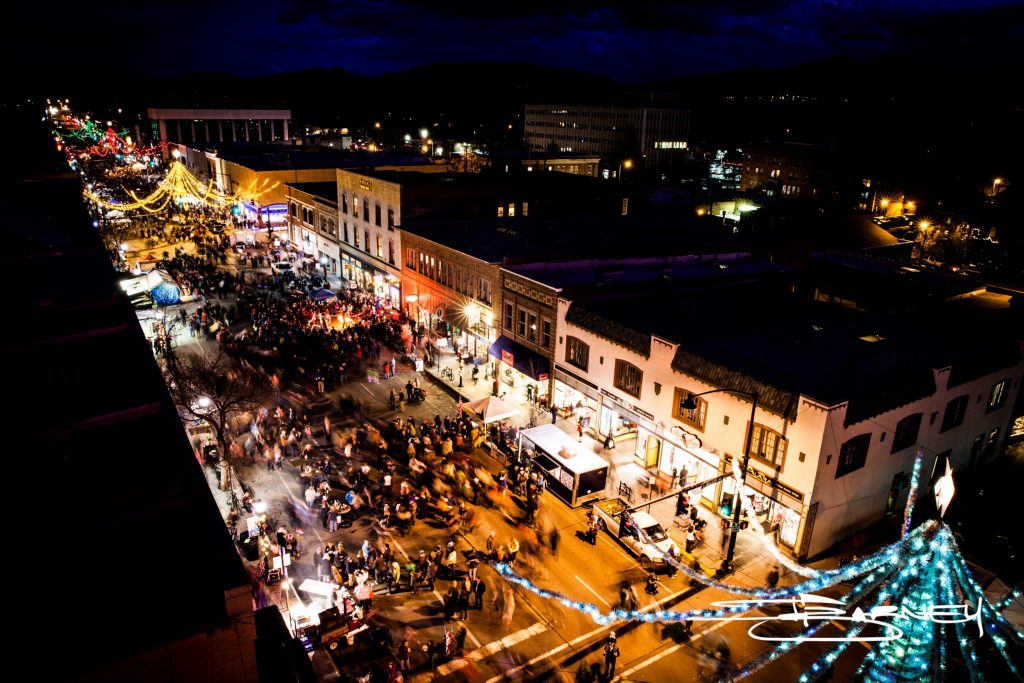 Photo, Jesse Barney
Nothing kicks off the holiday season like strolling down decorated streets, enjoying time with family and friends. Yellowstone Country is full of quaint and historic main streets, and during the holidays, they are decked.
Warm up with good food and libations, browse the holiday specials and keep an eye out for musicians tucked away spreading cheer. There are hay rides, gingerbread houses, and if you're lucky, a little s'more making.
Bring your mittens, wish lists and some holiday cheer; the celebrations are almost here!
Hometown Holiday Lights Parade
Friday, December 1, 6:00pm
Friday and Saturday, December 1-2, 6:00pm
Saturday, December 2, 4:30pm-7:30pm
Thursday, December 7, 5:00-8:00pm
Friday, December 8, 5:30-8:30pm
Town Center, Meadow Village and Westfork Meadows
Saturday, December 9, 10:00am-9:00pm
Saturday, December 9, 4:00-6:00pm