The ants go marching one by one…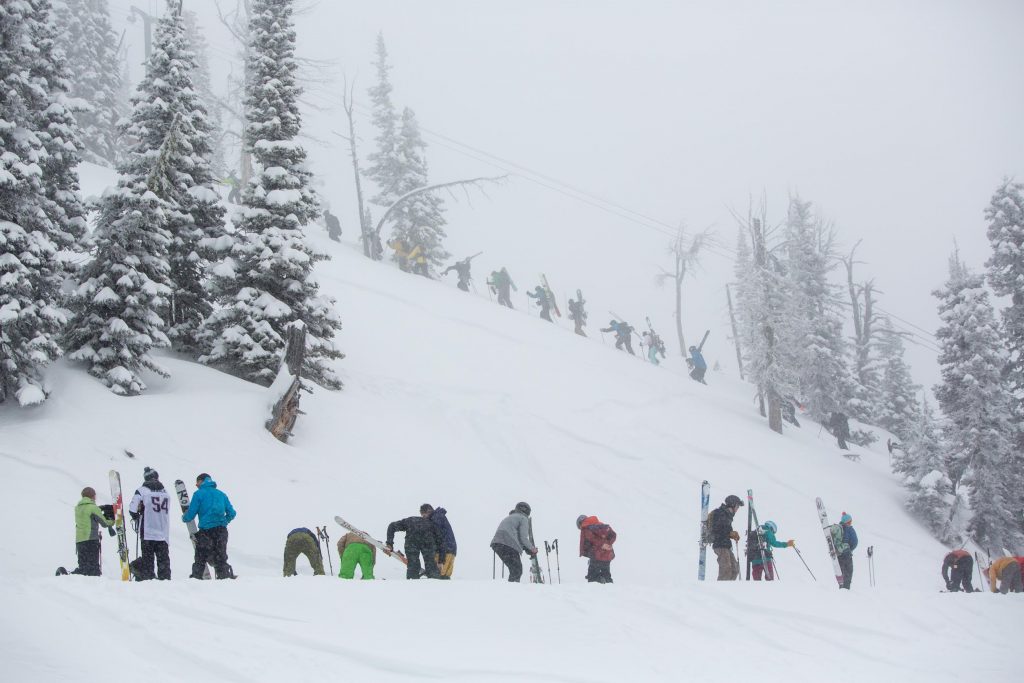 It's true, hiking the Ridge at Bridger Bowl is similar to adhering to the innate rules of an ant colony— it's all about respect. You don't crowd anyone out or poach their line. You hike methodically and you find your line the same way. Most importantly, you stop at the top to enjoy the views which stretch for miles.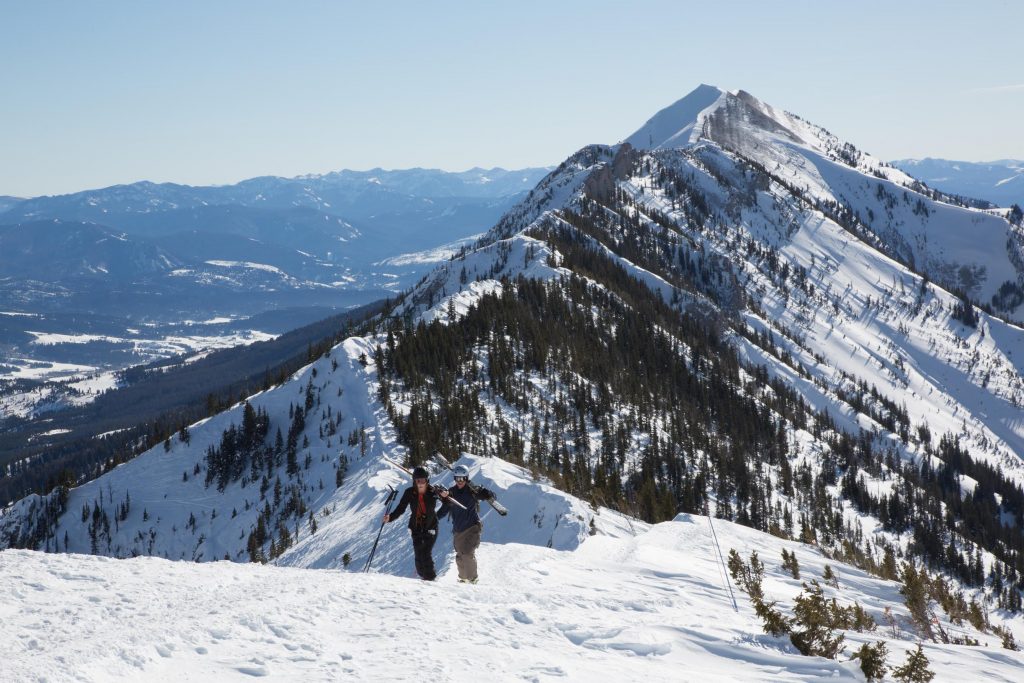 With both extreme inbound runs and open, rolling descents, the terrain offers up a variety of opportunities for adrenaline junkies as well as those not-so-inclined to get their heart pumping.
While it's not only for the seasoned pro's, the Ridge is also not for beginners. Since the introduction of the new Schlasman chair lift in 2008, you don't have to hike to Bridger's famous ridge terrain. However, most of the ridge is still accessed by hiking and you are required to carry avalanche beacons whether you ride the Schlasman lift or hike. As always, ski with a partner.
Bridger Bowl
is unique; while it's long been known for being steep and deep, the mountain is full of family oriented areas. Since the addition of the two new triple chair lifts in 2014 replacing one old double chair, there is now over 500 acres of beginner and intermediate terrain to be enjoyed on the north side of the mountain, alone.
With the new Alpine Cabin built last season, Bridger has a whole new "Alpine Experience" for those who haven't been to the mountain for a few years. You don't have to look far to find local skiers and boarders who can tell you their fond memories of learning to ski at Bridger.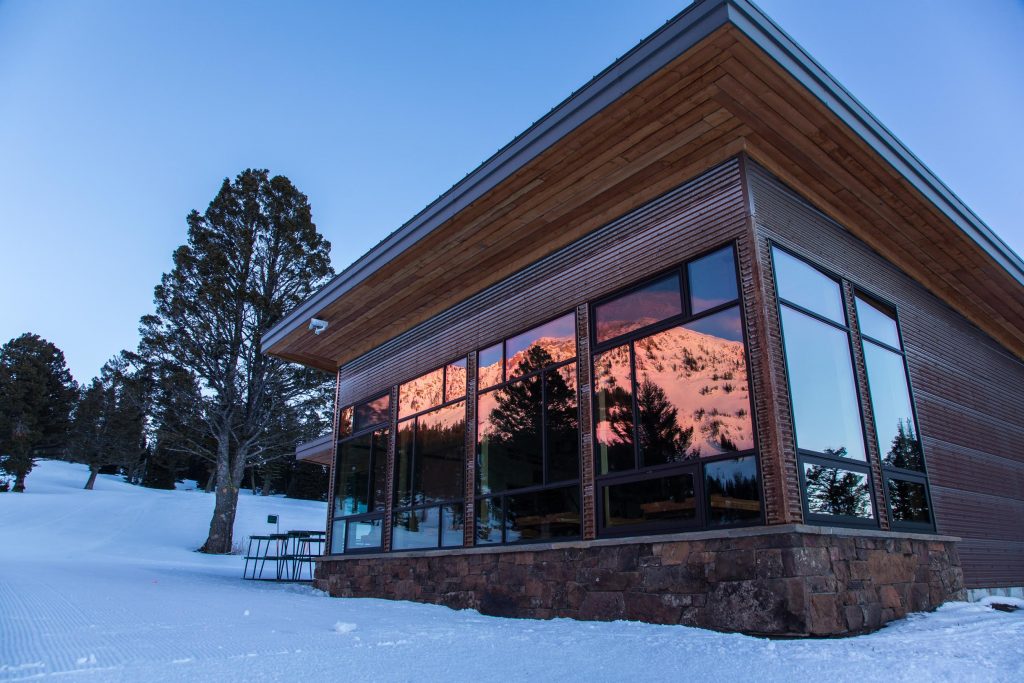 In Bozeman, just 16 miles from away, you'll find an energetic college town full of food, culture and entertainment.
If you can't make it this season, put it on your bucket list for next year…the Ridge is not to be missed!