Bozeman Yellowstone International Airport Sees Growth Amidst the Pandemic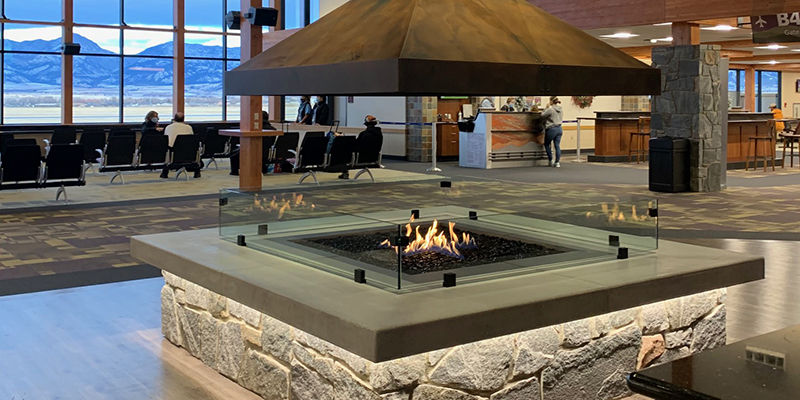 It seems counterintuitive, but
Bozeman Yellowstone International Airport
indeed keeps improving even amidst a pandemic. Since the onset of COVID-19, there have been ten new service announcements, and increased flights through our quaint airport tucked up in the mountains. We now have 25 nonstop flights to major cities across the country, serviced by nine major airlines.
And yes, I used the words quaint and airport in the same sentence--it truly is one of a kind. The newly expanded terminal features grand fireplaces, a spacious bar, and floor-to-ceiling windows framing incredible mountain views on both sides. The lumber and rock work throughout gives it a lodge-type feel, and the local artwork is stunning.
Last month, Southwest Airlines joined the ranks of carriers in the market. Locals from around the region have been hoping for this news for some time. Their new daily service to Denver and Las Vegas gives Montanans access to same-plane or connecting service to and from more than 50 cities served by Southwest. The service is set to begin on May 27, 2021.
The most recent announcement came from Alaska Airlines, with nonstop summer seasonal service to San Diego and San Francisco, CA. Last summer, Alaska added daily, year-round service between Bozeman and Los Angeles.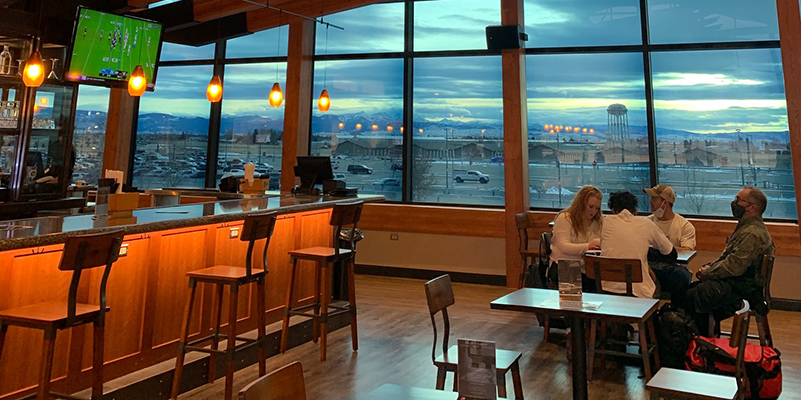 American Airlines is bringing daily nonstop seasonal service to Phoenix for the 2021 summer, and they recently added nonstop seasonal service to Charlotte, NC.
Allegiant Air added twice weekly, summer nonstop services between Bozeman and San Diego and Oakland, CA, and Austin, TX.
JetBlue began new service from Boston and John F. Kennedy International Airport in New York City, and over the winter, had seasonal nonstop service to Ft. Lauderdale.
Last summer, Sun Country began offering flights to and from Minneapolis-Saint Paul.
Other cities with nonstop service include Seattle, Portland, Salt Lake City, Chicago, Dallas, Austin, Houston, Nashville, Atlanta, Philadelphia, and Newark.
This summer, there will be 50% more inventory (seats) available than during the summer of 2019, and airport officials predict summer travel will reach 2019 numbers. Fares are still low but don't wait to book your flights; these prices aren't expected to last long—with more and more vaccinations, the travel bug is about to hit!
While you're at it, don't forget the rental car. When the pandemic hit, many rental car companies sold their fleets to stay afloat, and now, with increased demand and less supply, many places are seeing cars sell out during busy times of the year.