Bozeman, Montana and Nashville, Tennessee; A Travel Guide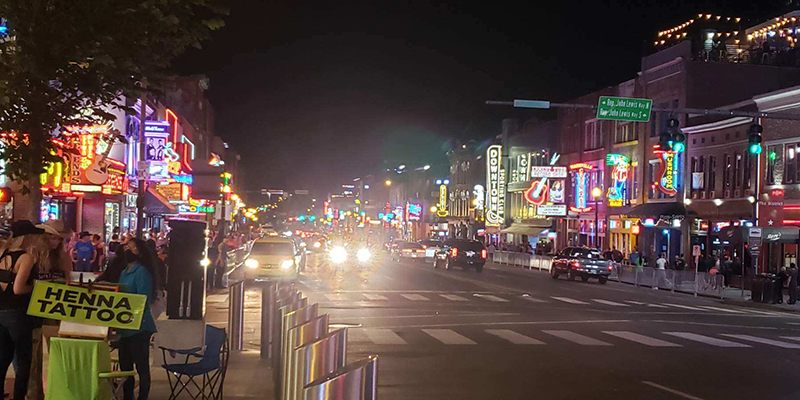 Photo by Anner Marble
When Allegiant Air announced their direct flight from Bozeman, Montana to Nashville, Tennessee, residents of both cities (and their surrounding areas) were thrilled! In just three hours, Nashville residents can be exploring the mountains and streams of Montana, while Montanans can immerse themselves in live music, music history, great food and lively nightlife! It's a win-win opportunity.
The two cities are vastly different, but equal in their hospitality; you'll find a warm welcome in either city you land. It's a quick flight, leaving Nashville in the early afternoon, and departing from Bozeman during the evening on Monday, Wednesday, Friday and Saturday. The schedule accommodates both business and leisure travelers, making it ideal for a weekend getaway or a remote work week.
Regardless of when or why you travel, there are a few things to keep in mind when planning your trip.
From Nashville to Bozeman
When it comes to packing, those coming from the south will need to prepare for the weather. No matter what time of year you visit, you'll need to pack layers. Days can range from hot and sunny to afternoon showers in the summer—and it's not uncommon to see a snowstorm late into the spring and early in the fall. Always bring a waterproof layer, as well as warm shoes and socks.
There is very little humidity in Montana, and the sun is intense, so be sure to pack sun protection: hat, long sleeved shirts and pants, sunglasses, and sunscreen for both your skin and lips. It's also very dry in Montana, so even if the temperatures are cooler, it won't feel as cold as it does in the humidity, so you'll want to have clothing options!
If you're planning to hike, ski or do other types of physical activities, you may want to allow yourself a day or so to acclimate to the altitude, some people may find it a bit harder at such high altitudes. Always drink plenty of water to avoid altitude sickness.
Be sure to check the distances between destinations as you plan your trip. Montana is a big state with a small population and while things may seem close in proximity, depending on the route, it can take quite a while to get from one destination to another, particularly in Yellowstone National Park where calculating distance is measured in time rather than miles, due to small, windy roads and a lot of traffic. Be prepared to slow down and enjoy the ride!
Bozeman is a smaller town and most restaurants close at 9 or 10pm. There are a few late-night haunts, but if you plan to eat late, make your plans beforehand. Many people have dinner near where they are adventuring—which is a great way to experience all of the quaint communities in the region! It stays light late in Montana during the summer months and it's easy to let time get away from you.
From Bozeman to Nashville
The flight from Bozeman to Nashville heads out in the evening, so we suggest having dinner at one of the airport restaurants before you leave. While Nashville does have a late-night dining scene, you may not feel like seeking it out once you arrive.
While the weather is noticeably milder and more humid than Montana, you'll still want to pack some layers in case of rain, and during the summer months, you might want to bring a light layer for when you're in air-conditioned environments.
Many of the attractions in Nashville are within walking distance of one another so bring comfortable shoes! Of course, you can always see the city on one of their many tours; be it a double decker bus, a trolley car or even a golf cart! If you plan to tour multiple venues, it might be worth looking at a
bundled or custom vacation package
.
Coming from Montana, you'll notice the difference in humidity right away, so be sure to stay hydrated—you'll lose more fluids than you realize in this climate.
You'll find a wide range of clothing attire; from casual jeans to decked out dinner wear, anything goes in music city!
For more trip planning information, visit
www.visityellowstonecountry.com
or
www.visitmusiccity.com
.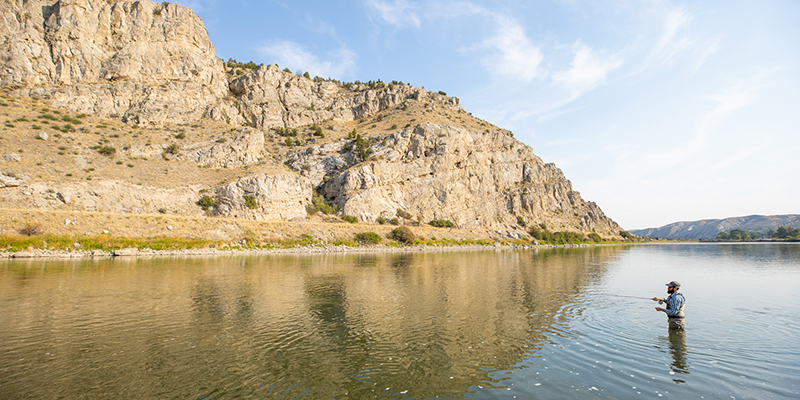 Photo by Jonathan Finch