Beartooth Highway Opens May 28, 2021!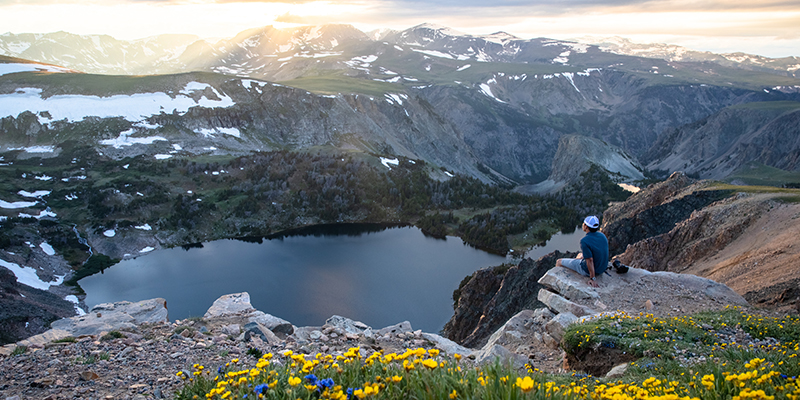 Photo by Andy Austin
In Yellowstone Country, the opening of the Beartooth Highway (BTH) signals summer is about to commence. Watching the vast snowplows clear the snow off the high alpine roads reminds us just how wild and wonderful these mountains are. It feels like the top of the world at the pass; the views in every direction are breathtaking and endless. Each time I take this drive, I feel humbled, grateful, and amazed at nature's beauty.
I also love visiting Red Lodge and Cooke City, which bookend the highway. Small, charismatic mountain towns full of people who appreciate good friends, good food, and good stories. If you choose to venture through Yellowstone National Park, the northeast entrance lies just past Cooke City-Silver Gate. Spring is everywhere in the park; you can spot little red dogs (baby bison), elk calves, and bear cubs frolicking, and the wildflowers are going to pop soon.
A leisurely drive over the pass is an event in and of itself, be sure to utilize the pullouts and bring your camera. Take it slow and savor the views. At the top of the pass is the aptly named Top of the World Resort. This is roughly the halfway point, 38 miles from Red Lodge and 25 miles from Cooke City. You'll find groceries, cold beverages, fishing gear, local artwork, and souvenirs. If you're looking for a shorter drive, this would be a good turnaround point.
For snow junkies, Beartooth Basin Summer Ski Area opens May 28, 2021. Two high-speed platter lifts service 600 acres of terrain with pitches varying from 15-50%! The surrounding area offers 3,000 vertical feet of shuttled or hike-in backcountry skiing and riding. Get it while it's good; the snow eventually melts!
As the snow does melt, the hiking opens up; most of the season takes place from June-September. At 10,000 vertical feet, many people may find it harder to hike at such a high elevation. But those who do will be fortunate enough to see some of the oldest rocks on earth. There are many options; day hikes, overnights, multi-day hikes, or going with a backcountry outfitter, generally on horseback. Check with either the Red Lodge Chamber or the Cooke City Chamber for recommendations.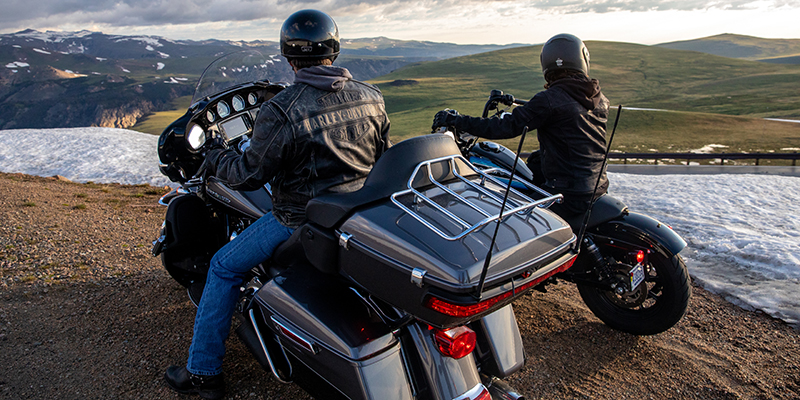 Photo by Andy Austin
As it warms up, the wildflowers will begin to blanket the area. The BTH is one of the longest paved roads running alongside alpine meadows in the U.S. Seeing large swaths of wildflowers up close, and personal is a sight to behold. Motorcyclists often add this route to their road trips, and serious bicyclists love the challenge the ride provides.
If canoeing or lake kayaking is your sports of choice, there are boat ramps at Greenough Lake, Wild Bill Lake, Beartooth Lake, Island Lake, and Lily Lake. In total, there are over 10,000 alpine lakes in the Absaroka-Beartooth Wilderness, but most of them are small and remote, better suited to anglers. (Keep in mind, if you are fishing, the BTH crosses both Montana and Wyoming, so be sure you obtain the correct fishing license for whichever location you are. In Montana, contact Montana Fish, Wildlife and Parks, and Wyoming, Wyoming Fish and Game Department. Fishing in Yellowstone National Park requires a separate fishing license; you can find more information here.)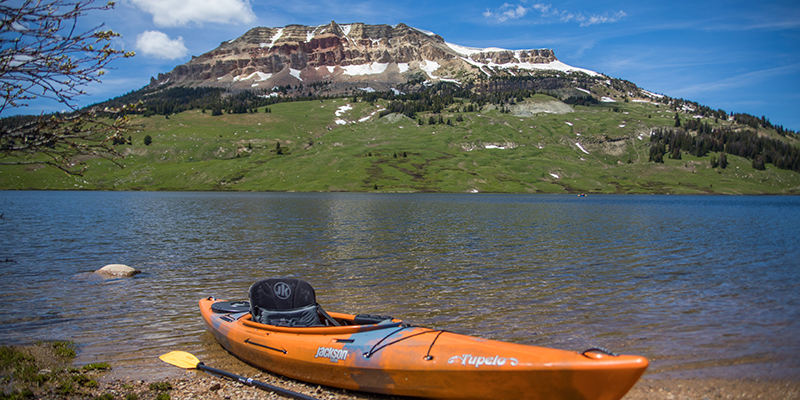 Speaking of water, if your drive takes you near Crazy Creek Falls or Lake Creek Falls and Historic Bridge, be sure to stop! The Lake Creek Falls Bridge was constructed by the Civilian Conservation Corps in 1932 and is one of the few remaining structures from the original road. The granite rocks used for construction were hand-shaped with stone chisels to fit snugly into place.
Charles Kuralt named the Beartooth Highway the most beautiful drive in America. Although we agree, we suggest you experience it for yourself.