Bear and Wolf Encounter in Yellowstone National Park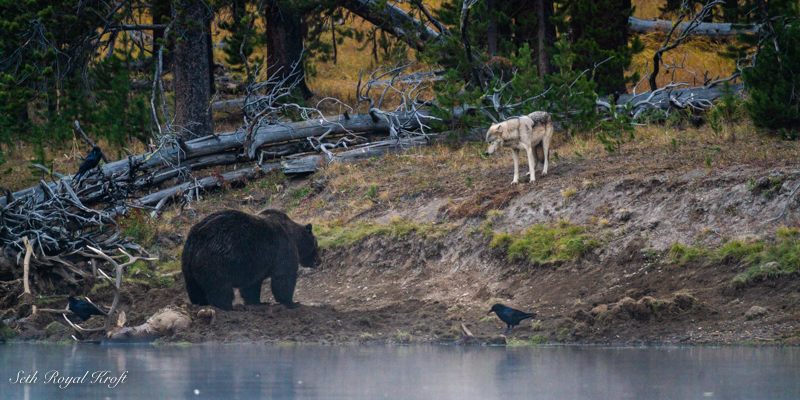 Story and Photos By Seth Royal Kroft
I had heard grizzly 719 (a large male) took down a large 6 x 6 bull elk in Yellowstone and buried it on the riverbank. A grizzly is always an exciting sight, and when the odds are this high of seeing one feasting on a carcass and a wolf pack potentially in the area as well, it was an opportunity I couldn't pass up. With an alarm set for 2 am, I was on the road by 2:30, arriving across the river from the sleeping giant by 6 am. The grey wolf appeared on the scene 20 minutes before official sunrise, so it was still a little dark, and I had to cut through the low-lying river fog to see him.
The wolf made its entrance onto the scene, causing the bear to stand upon his kill and establish himself as the alpha. After a brief introduction, the bear, satisfied with his display of dominance, laid back down.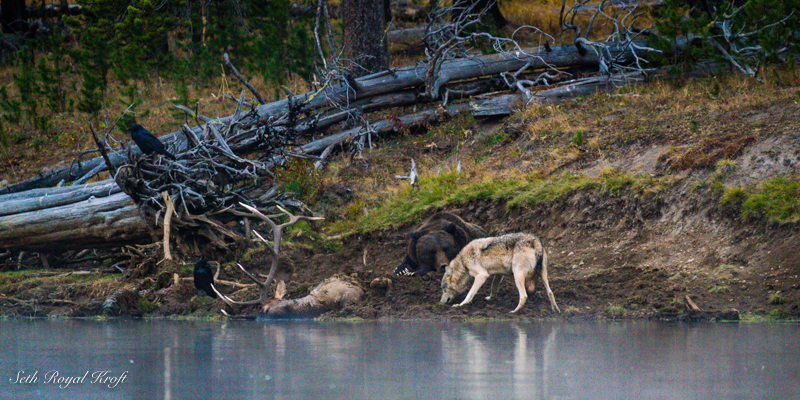 The wolf made several attempts to reach the elk, all but one to his disappointment. However, one slow approach proved worthwhile as the bear gracefully allowed the wolf to reach the deceased animal for a small nibble of food. After merely a moment, the grizzly rose again, resulting in the wolf quickly cowering back to a safe distance.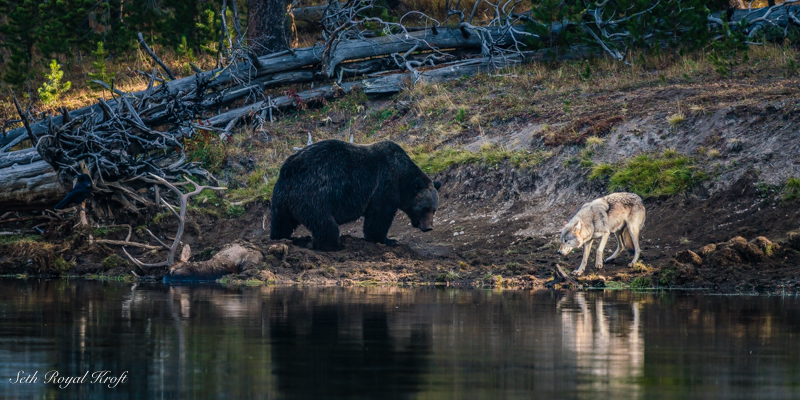 By the 4th or 5th attempt over the course of a few hours, the wolf gave up and retreated back into the forest from which it first appeared.