Bakeries by the Dozen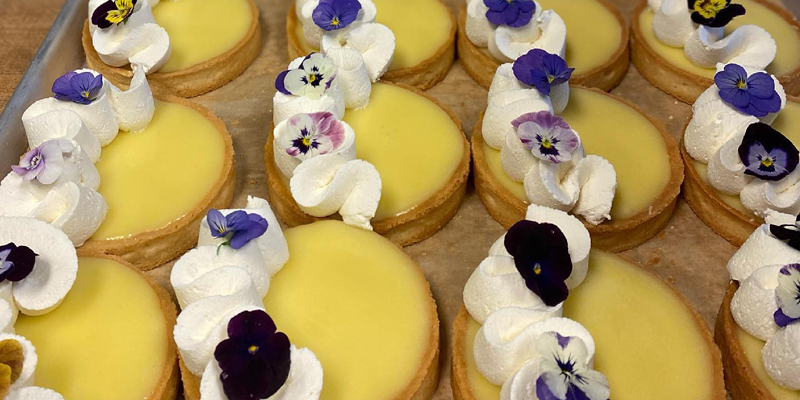 Photo courtesy of Wild Crumb Bakery
Across Montana's Yellowstone Country, bakers wake in the wee hours of the morning to prepare fresh goods, and the results are mouth-watering. You'll find many styles, from French-inspired pastries to gourmet doughnuts and good old-fashioned cakes, pies, and cookies; you won't have to look far to find delicious treats. 
Bozeman
Wild Crumb, Artisan Bread, and Pastries, Bozeman
Featuring over a dozen different types of artisan bread plus daily rotators, you'll have a hard time eating anything but once you try these delicious loaves. Their breakfast pastries are vast, plus cookies, pies, tarts, and flourless desserts make it a challenging selection. Their flourless desserts, such as pavlova and panna cotta, are terrific for those who enjoy gluten-free treats.
Vienne Bakery, Pâtisserie, and Café, Bozeman
This French-inspired bakery turns out beautiful bread, pastries, and sweet desserts. Watch for their signature pears, white chocolate shells filled with delicious cream, and pear compote. You won't find anything else like it.
On the Rise Bread Co
On the Rise has produced fantastic loaves of bread and pastries for years. Stop into their new downtown location for specialty sandwiches and tempting desserts like The Salty Witch: Peanut butter mousse with a salted caramel center, crushed pretzels, peanuts, caramel drizzle, chocolate drizzle, and flake salt.
Sweet Pea Bakery
Known for its decadent cheesecakes, tortes, tarts, and mini desserts, Sweet Pea Bakery is the place to go for special occasions. Order ahead for their beautiful cakes and cupcakes! Or stop in for a muffin, cookie, or other specialties of the day! 
Daily Coffee and Eatery
In addition to its exceptional coffee, The Daily serves a wide range of baked from-scratch pastries, including gluten-free, dairy-free, and vegan options. They also do grab-and-go items for breakfast and lunch. 
Granny's Gourmet Doughnuts
Located across from Montana State University, Granny's has been a favorite by students of all ages. If you are a doughnut lover, this is a stop you won't want to miss! 
Cupcake Mountain
Cupcake Mountain is perfect for weddings, family gatherings, and corporate events, serving over a dozen delightful cupcake flavors, including rotating monthly specials. Special orders and delivery are both available.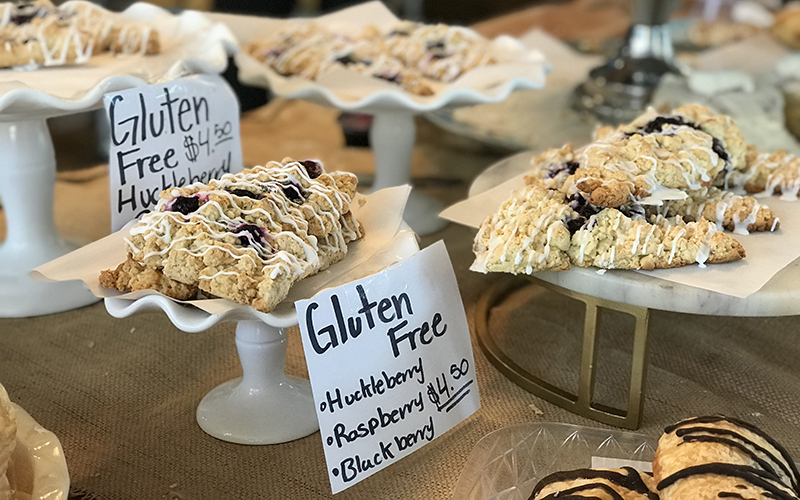 Belgrade
Sister's Gluten-Free Bakery, Belgrade
Gluten-free never looked so good! Made with naked oat flour, these loaves of bread and desserts taste as good as their counterparts with regular flour. They have dairy-free, vegan, and organic options as well.
New Day Bakery, Belgrade
It's all about the doughnuts at New Day Bakery, including donut sundaes, holiday doughnuts, and giant birthday doughnuts. But don't worry; if doughnuts aren't your thing, their pastries, cookies, and desserts selection is equally impressive.
Big Sky 
Blue Moon Bakery, Big Sky
Bagel lovers will be thrilled to see the selection of fresh-made bagel breakfast sandwiches. However, if sweet treats are more your thing, they have a great selection of scones, rolls, and croissants. Later in the day, they turn their dough-making skills into gourmet pizza, salads, appetizers, and sandwiches. You could quickly eat all day at this lovely little family-owned bakery.
West Yellowstone 
Bear Country Bakery, West Yellowstone
If you're headed into Yellowstone National Park, a stop at Bear Country Bakery for snacks (or sandwiches!) is a must. If you're a cinnamon roll fan, get there early because they sell out! But if you're celebrating, their cakes are delicious and artistically decorated, and the cupcakes are divine! Open for the summer season, May 1, but you can get their pastries at Euro Café during the winter months! 
Three Forks
Wheat Montana Bakery and Deli
Made from their Montana-grown wheat, the bread, sandwiches, and baked goods at Wheat Montana is a destination stop for those traveling along I-90. You'll also find their bread on grocery shelves across Montana! 
Iron Horse Café and Pie Shop
We've been known to take a special trip for these pies, a holiday staple. So stop in for a slice, or order ahead and grab one for the road! You won't be disappointed.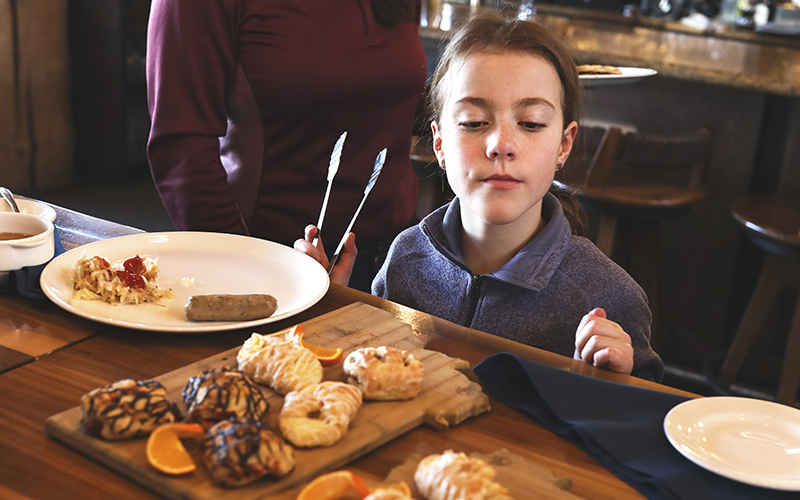 Livingston
Livingston Community Bakery, Livingston
More than just a bakery, this non-profit organization bakes bread for the local food resource center and other food banks around the region. Their baked goods and weekly rotating lunch options are delicious, including hearty salads, soups, and sandwiches.
Daisy Doughnuts
These delightful apple cider doughnuts are as delicious as they are beautiful. Order online for pickup Wednesday - Saturday, served at Tru North and Paradise Perk Espresso in Livingston or Treeline Coffee in Bozeman! 
Big Timber

Big Timber Bakery, Big Timber
If you're in Big Timber, we suggest stopping at this little bakery gem. The cinnamon rolls and doughnuts get rave reviews, but they are also known for their wood-fired pizza with hand-tossed dough.
Red Lodge
Cattail Bakery
Sweet and savory treats with grab-and-go sandwiches. Local favorites include quiche, eclairs, bear claws, and sticky buns! 
Katie Cakes
You'll see people walking all over Red Lodge with these delectable cupcakes. Order specialty cakes and desserts for weddings, family gatherings, and other events!
Four Corners and Gallatin Gateway
The Coffee Pot Bakery and Café
While the breakfasts, lunches, and take-and-bake dishes are delicious, The Coffee Pot is known for its fantastic selection of baked goods, including scones, dessert bars, and cookies. In addition, Tuesdays and Thursdays feature cream pies, and their Carmel Pecan Rolls are available on Wednesdays. 
Coming Soon: Aurore
Opening in 2023, Aurore is a French-inspired bakery with a contemporary twist. Baker Aurore Adam trained in Paris and the Alps and can't wait to bring her magic to the Gallatin Valley. Private orders are accepted until opening! 
Check out 
The Great Yellowstone Country Ice Cream Tour
for more sweet treats!