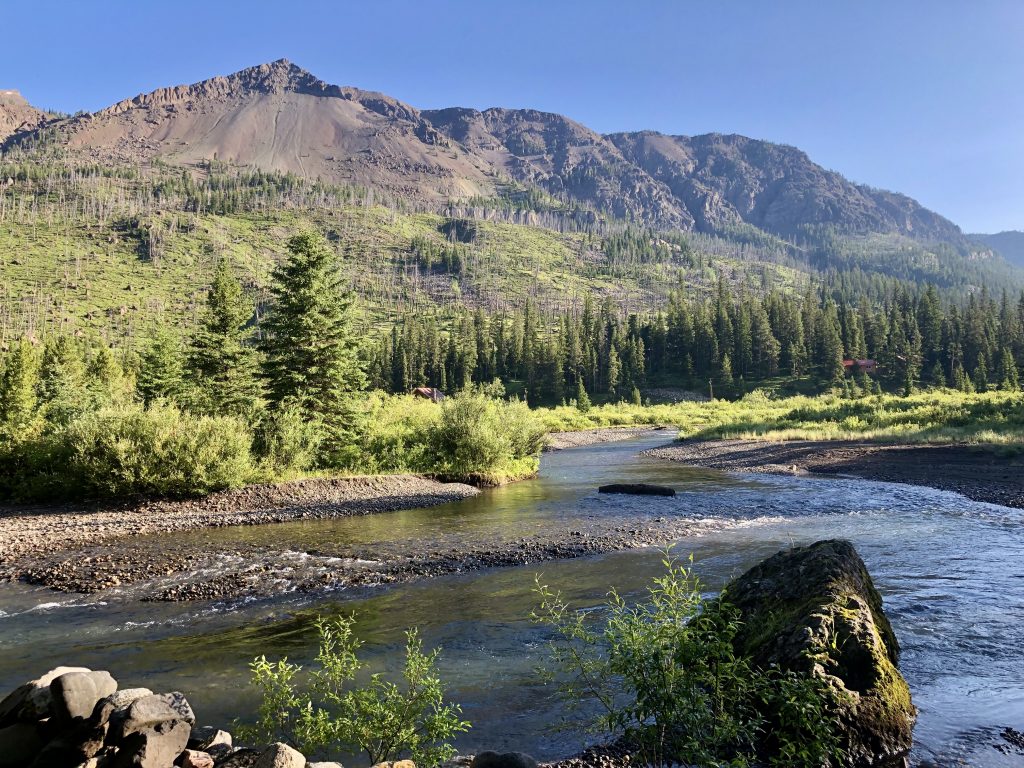 by Sarah Ricks
I'm thoroughly Eastern. Born in Boston, raised in New York, and lived in Philly for the last 2 decades. So spending a week in Yellowstone Country in Montana was a culture shock in many ways.
Stunning mountain views
How does anyone drive in Montana without pulling over to admire the view? Mountains for miles, rocky mountain streams with whitewater caps, lakes, thick green forests. Big Sky country is rife with gorgeous natural beauty.
In July, as we navigated the hairpin turns of Beartooth Highway, we took in stunning views of mountains, some still capped with snow, and glistening ponds formed from melted snow. The Beartooth Highway mountain pass, between Red Lodge and Silver Gate, is one of best scenic drives in the US. I freely admit I drove my husband nuts by yelling "stop the car!" every few minutes to pull over for photos. Not my fault! This whole region of Montana is Instagrammable.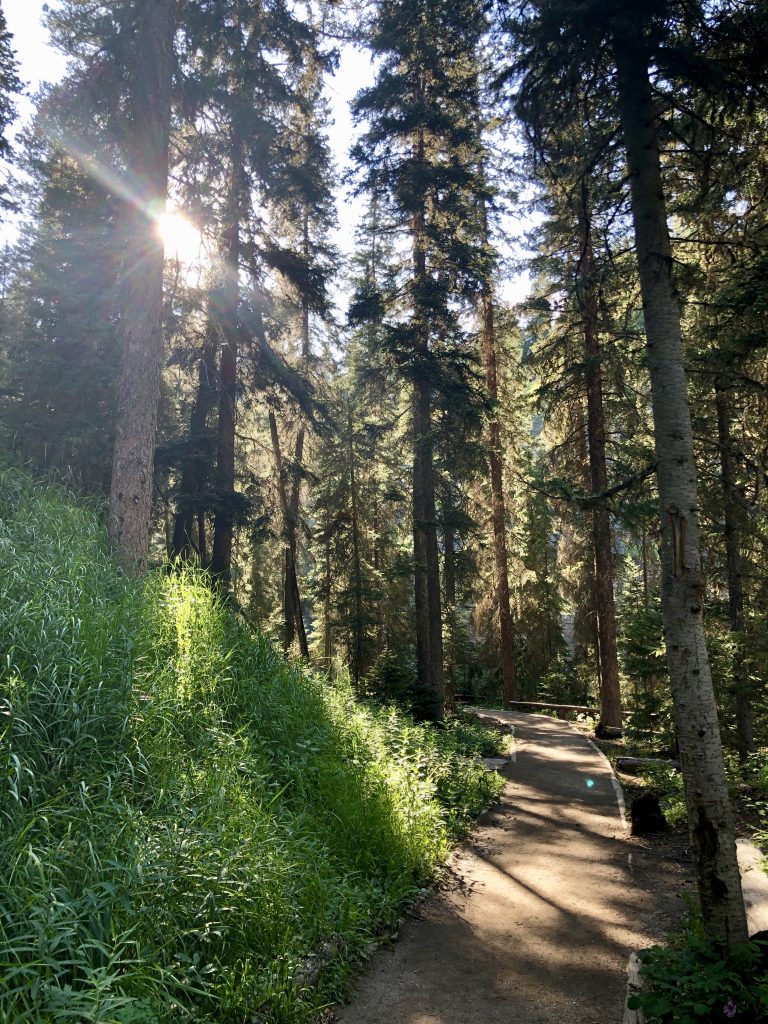 Clean air and vivid colors
In fact, after a few days of photographing its natural beauty, I realized nature's colors are more vivid in Yellowstone Country, Montana. The sky's blues are more blue, a wildflower's yellows more intense. Lakes left by retreating glaciers reflected those vivid colors. The brilliant sunshine created infinite shades of green grassland and scrub bushes. Is it because Montana air is cleaner than the east coast? Is it the altitude? I don't know. But I loved the vivid colors of Montana's Yellowstone Country.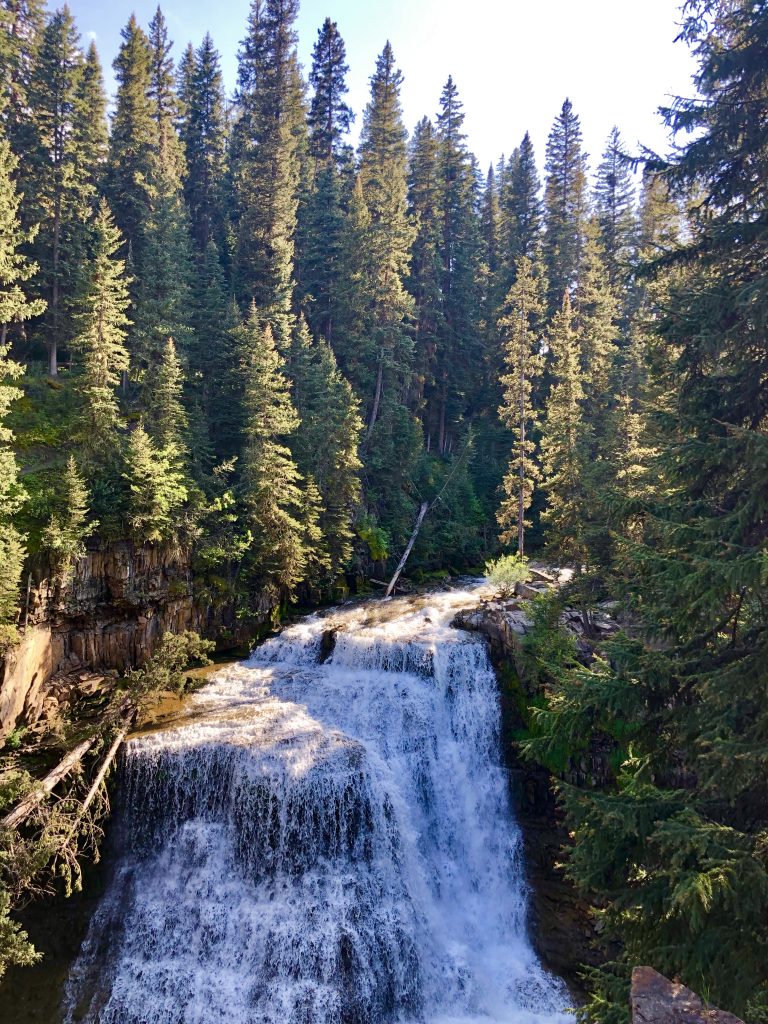 Friendly people who love the outdoors
Montana's people deeply appreciate the natural beauty that surrounds them. They get outside to hike, ski, fish, and otherwise immerse themselves in nature. As an east coast city person, I was fascinated by Montana residents' familiarity with their mountains and ease in the great outdoors.
Luckily, my husband and I met friendly, outdoorsy people in Montana who shared tips for how to enjoy their gorgeous landscape. For example, the waitress at Carbon County Steakhouse in Red Lodge told us her favorite spot to watch the sunset. Similarly, we learned from a local in West Yellowstone that the old airport was where to enjoy a good sunset view. Likewise, when we found ourselves with an unplanned afternoon, the front desk clerk at Buck's T-4 Lodge in Big Sky drew us a map to a short, beautiful hike to a waterfall. And a friendly local pointed out an osprey nest in the Grand Canyon of Yellowstone. She even lent us her binoculars to we could spot the baby bird.
Grand Canyon
I had no idea that Yellowstone National Park has its own Grand Canyon. In most countries, the Grand Canyon of Yellowstone would be the nation's main tourist attraction. But the United States terrain is so vast and varied, I had no idea this Grand Canyon even existed. And it's breathtaking, a bucket list adventure in itself.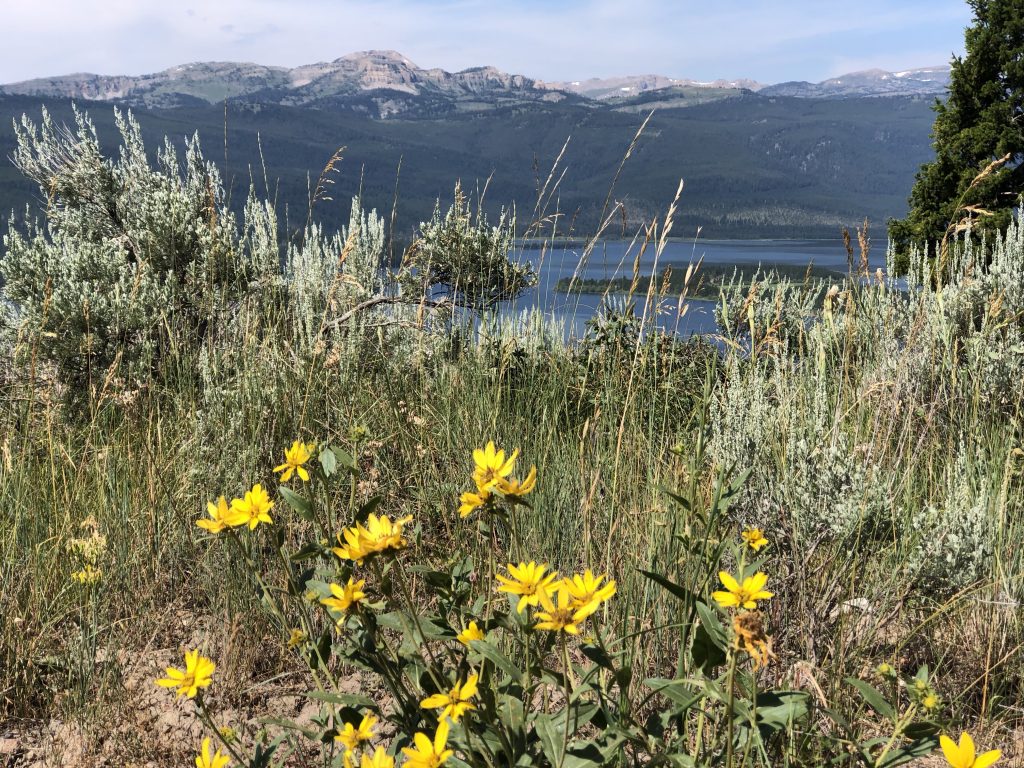 Weather is plural
What is "weather" when a normal summer day can bring a 40 degree temperature swing? One July morning, I woke up to 46 degrees, and layered on a T-shirt, sweatshirt, and a lightweight down jacket. By 9:30 a.m., the temperature had risen to 62, and off came the jacket.  Later that morning, I shed the sweatshirt. By 12 noon, while climbing the wooden paths to Mammoth Hot Springs, I was sweating in my T-shirt. By 1 pm, it was 86 degrees. Throw in the variables of altitude - higher is colder - and the occasional spritz of rain or a thunderstorm, and a day in Montana might mean enjoying 3-seasons of weather.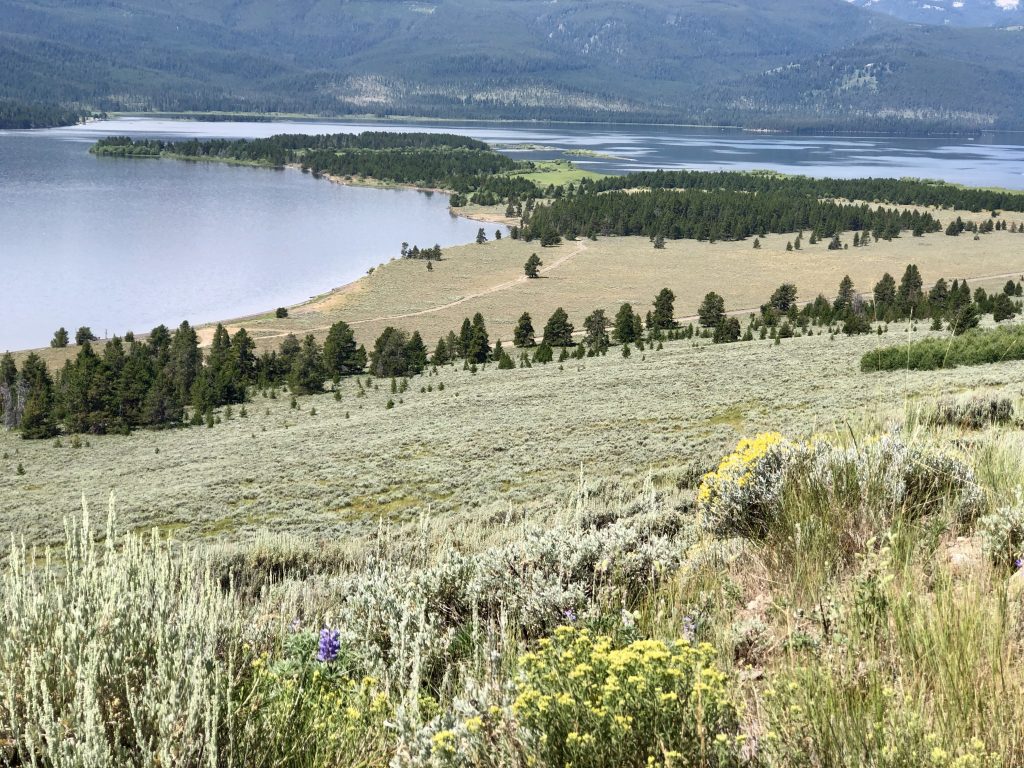 Different sense of space
Montana is the land of big sky, big mountains - and big distances. It seemed routine to jump in the car to drive 15 or 20 miles to visit a pretty lookout or hiking spot. For an urban Easterner used to measuring distances by city blocks, this was definitely a change of pace. Montana has a different sense of distance. And the drives were so gorgeous, it was easy for me to adapt.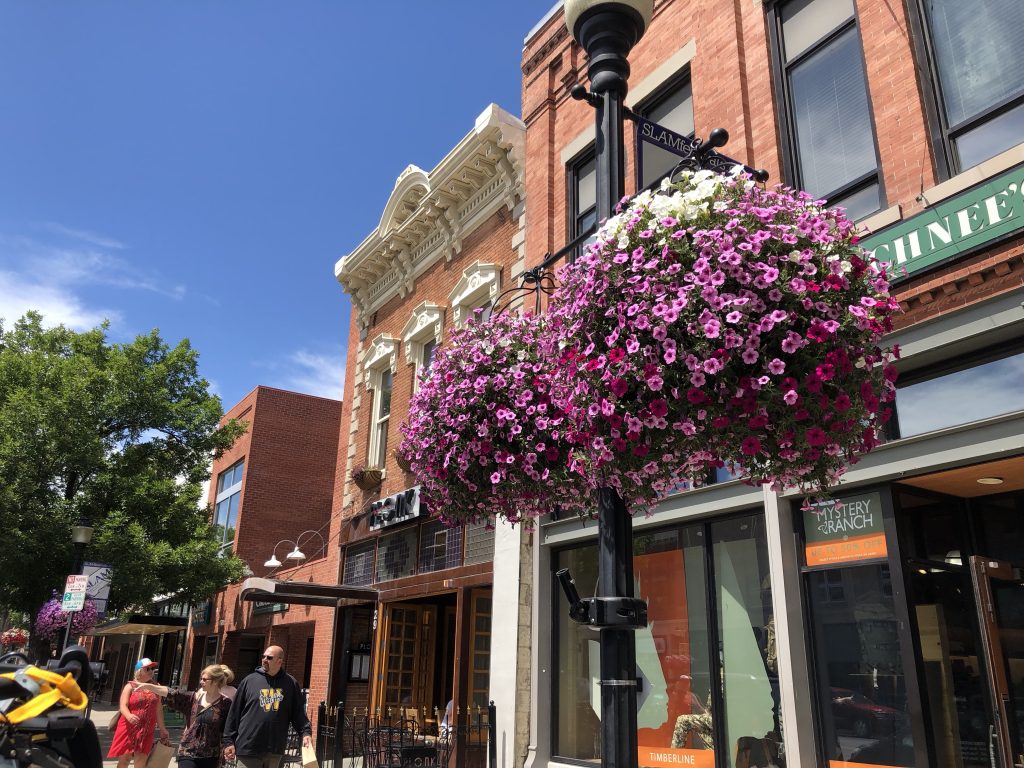 Montana knows how to eat
Who expected Montana to have foodie culture? To my surprise, we had lots of delectable food in Montana.
For example, in the historic district of Bozeman, we dug into the all-day breakfast specials at Jam - like varieties of Eggs Benedict, of course on their own homemade bread. The ice cream scooper from Genuine Ice Cream at the Lark Hotel in Bozeman reassured me it was perfectly normal to enjoy two cones of their outstanding ice cream in a single day. In Cooke City, we enjoyed fresh yeasty cinnamon buns from Bearclaw Bakery while still warm from the oven.  Brisket at Firehole BBQ in West Yellowstone had a smoky crust and melted in my mouth.
For our last night in Montana, we returned to Bozeman for a blowout gourmet meal at Blackbird Kitchen. My braised lamb shank, with yogurt, cumin, and cherries, was out of this world. And my husband thoroughly enjoyed his fresh pasta and sausage. For dessert, the strawberry rhubarb galette, topped with vanilla gelato, was scrumptious. Yum, Montana.
This summer was our first visit to Yellowstone Country, Montana. We enjoyed it so much, I know it won't be our last.