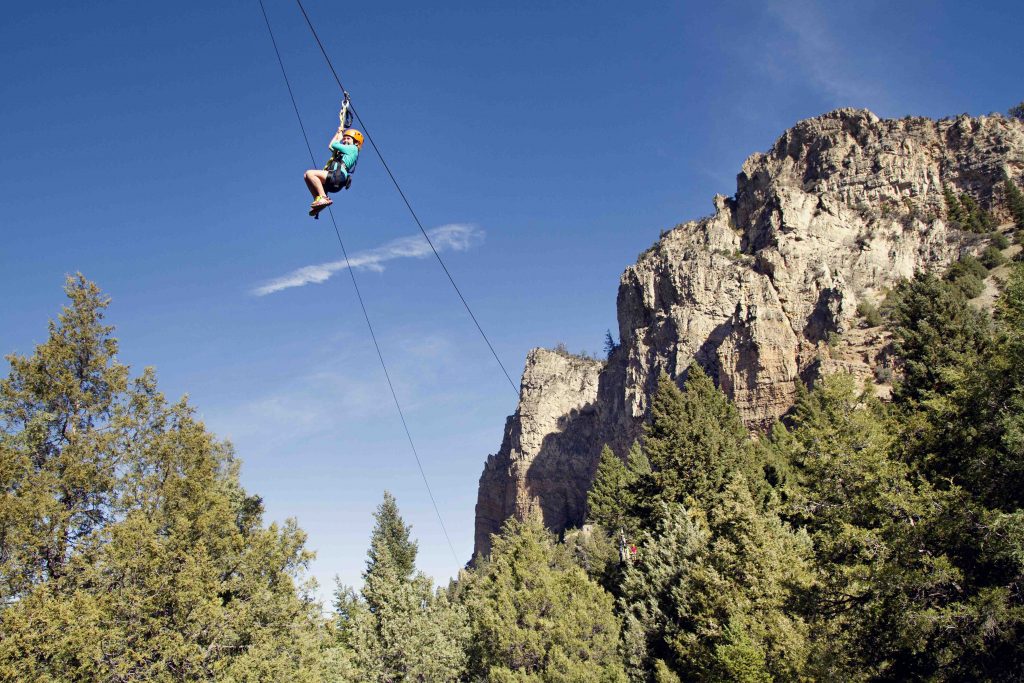 "I'm bored," isn't something you'll hear in Yellowstone Country. Between adventure, educational activities and good old-fashioned fun, there is something to capture every child's attention. Below, we've listed some of our favorite family activities—easily a week's worth of entertainment. The beauty of these activities is that they aren't just fun for the kiddos—grownups enjoy them just as much.
Zip lining
For some serious thrills, take the family zip lining. If you're not familiar with the activity, a cable stretches across two points of differing elevation, you're harnessed in and gravity sets you sailing through the air. There are a number of lines to choose from. Big Sky Resort has some set up for speed (four lines that are 1,500-feet long and 150 feet above the tree line), a nature zip line that begins with a beautiful 20-minute hike, and a kids' zip line, which is a bit shorter and slower. Yellowstone Zip offers guided aerial tours in Gallatin Canyon and Gardiner, Montana. (Zipping across the Gallatin River is a serious adrenaline rush.) Combine your day with a whitewater rafting trip for double the fun. Yellowstone Park Zip Line, in West Yellowstone, also offers mining for gemstones and fossils, rafting and horseback riding.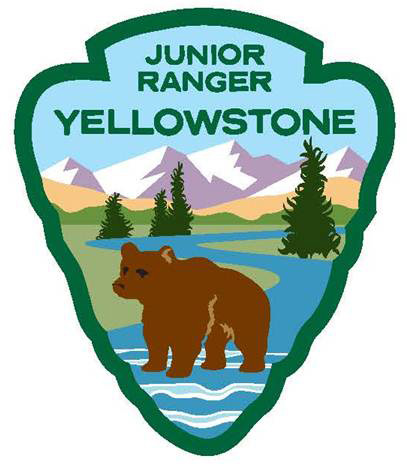 Junior Ranger or Young Scientist Programs, Yellowstone National Park
For inquisitive minds, these educational programs help kids learn about the park and have fun while doing it. To get a Junior Ranger badge, pick up an activity booklet in either the Albright Visitor Center in Mammoth or the Old Faithful Visitor Education Center. Kids check things off their lists as they explore the park. This program includes a ranger talk and hike. The Young Scientist program provides a series of activities and exploration with a scientific angle.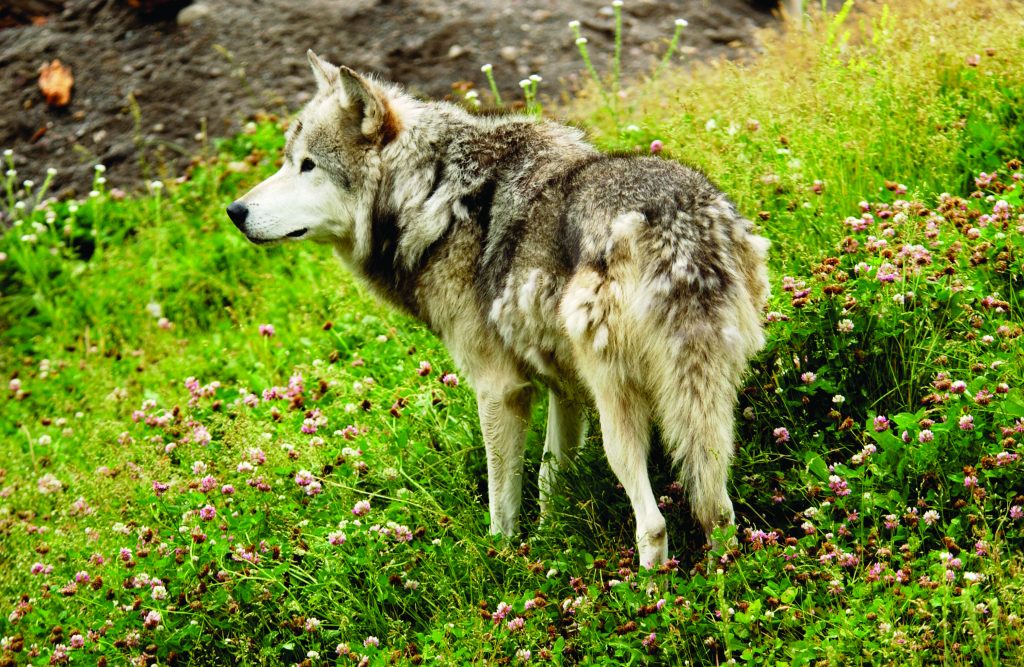 Grizzly and Wolf Discovery Center, West Yellowstone
This not-for-profit wildlife park and educational center is home to grizzly bears and wolves unable to survive in the wild. Observe the animals in a natural setting and learn about their intriguing behavior. The center includes a museum, a raptor exhibit and a naturalist cabin for close-up wolf viewing.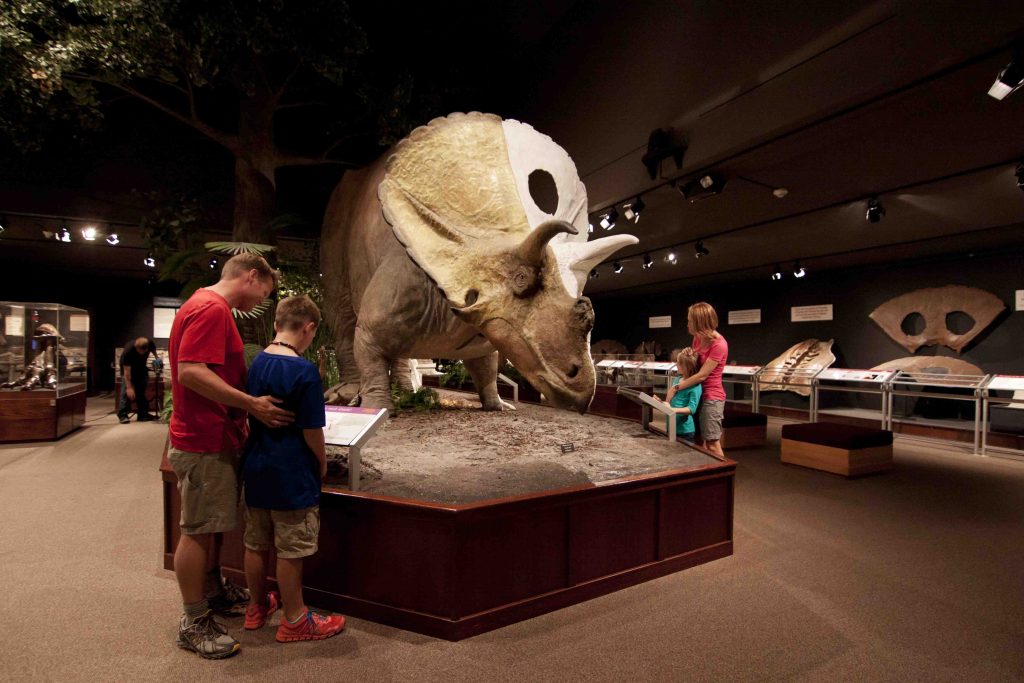 Museum of the Rockies, Bozeman
Home to the largest collection of dinosaur fossils in North America, this Smithsonian affiliate draws visitors from around the country. Rotating exhibits combine history, science, art, nature and more. Currently on display, "Crocs: Ancient Predators in a Modern World" showcases live crocodiles and cutting-edge science. Round out the day with a visit to the Taylor Planetarium, learn about the history of Yellowstone Country, explore the Martin Children's Discovery Center and, in the summertime, tour the Living History Farm.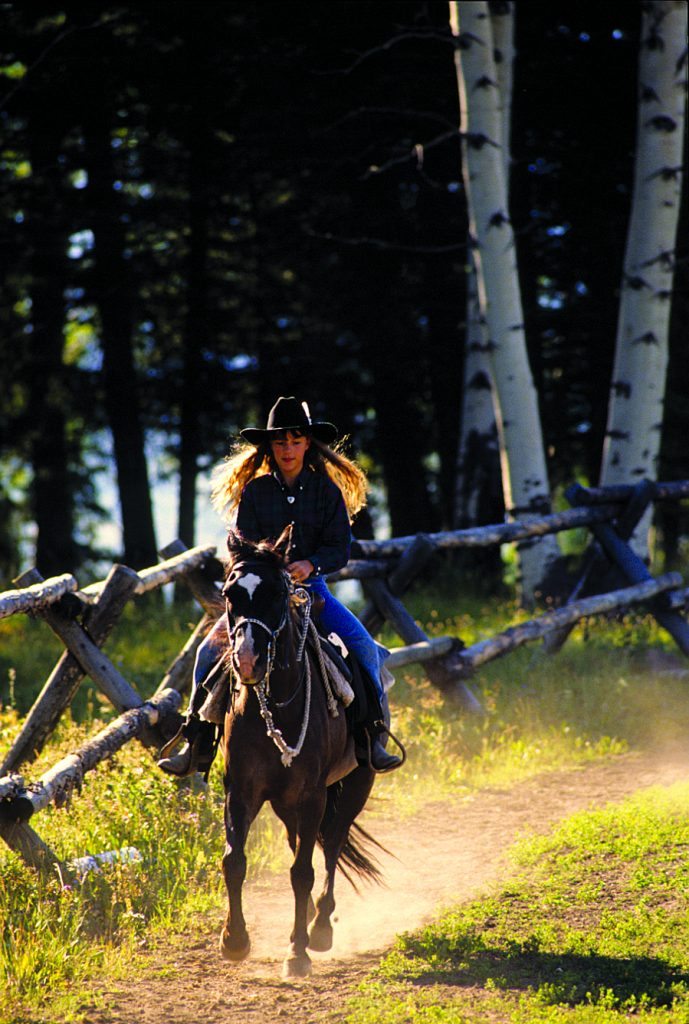 Horseback Riding
Nothing provides a more quintessentially western experience than horseback riding, and, without a doubt, kids love it. There are a number of outfitters in the area. Some are full-service guest ranches and others provide half or full-day rides that don't require a stay. You'll take a guided ride through breathtaking scenery and discover why they call Montana "Big Sky Country."
Yellowstone National Park Lodges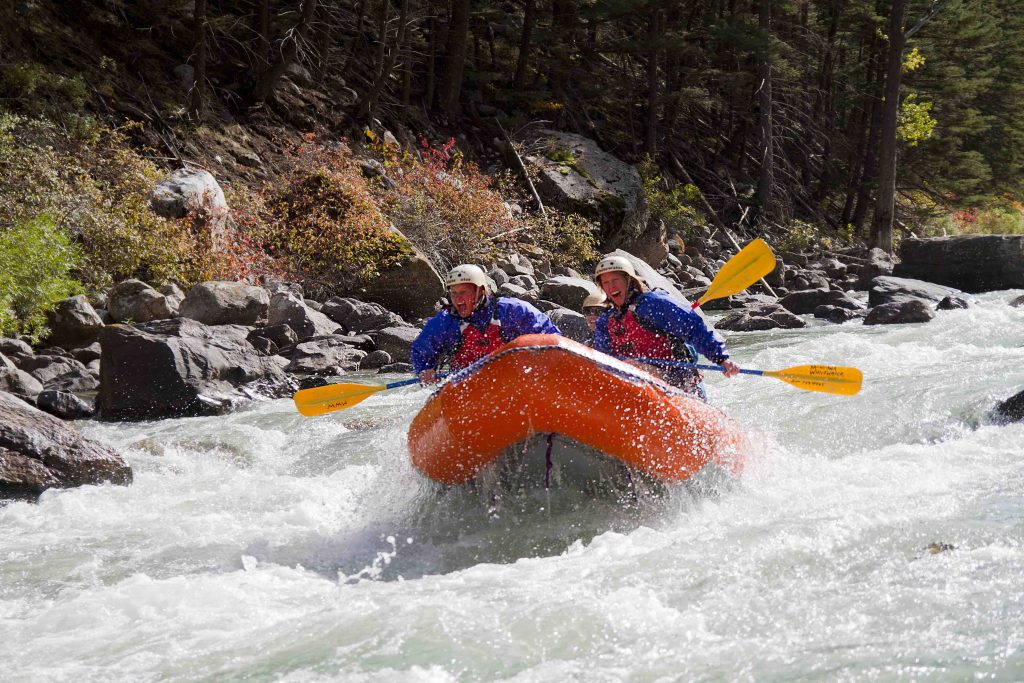 Whitewater Rafting
If you don't mind a little rowing and getting splashed with water, you'll love whitewater rafting. These guided trips involve participation from everyone in the boat. Before you go, you'll be provided with wetsuits, life jackets and rafting instruction. There are stretches of river that are calm, rowdy, or a little of both, depending on your comfort level. You'll be totally safe with our experienced, knowledgeable guides, and we'll find a trip that's just right for your family.
Montana Whitewater
Camping
What's better than sleeping in a tent under the stars, hiking, fishing, getting dirty and roasting s'mores by the campfire? For kids, not much. Yellowstone Country is chock-full of memorable camping opportunities both inside and outside of Yellowstone National Park. Some campgrounds take reservations in advance, but many are first come, first served, so have a plan to procure a spot. Campfires are permitted in most areas (you'll want to bring your own wood). If it's a particularly dry summer, check with camp hosts before building a fire.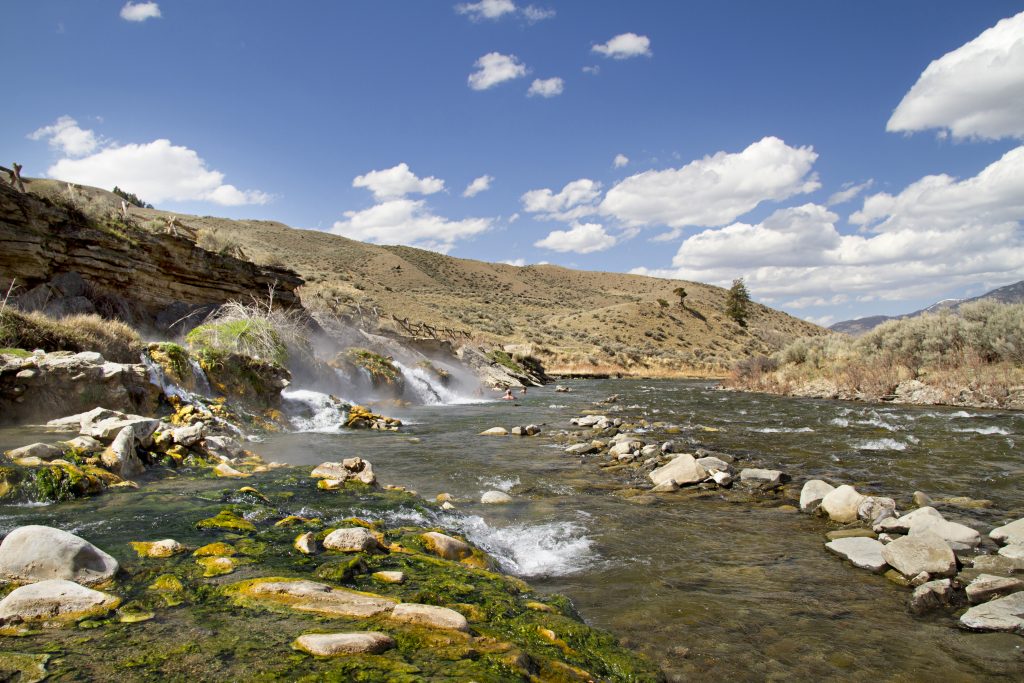 Hot Springs
Natural hot springs dot Yellowstone Country's landscape. If you're in search of seclusion, you can definitely find some that are tucked away, and for those who prefer a bit more convenience, many pools have all the amenities. Bozeman Hot Springs has both indoor and outdoor pools, including hot and cold plunges. Chico Hot Springs Resort and Day Spa in Paradise Valley offers a variety of lodging options, along with a bar, fine dining and a poolside grille for casual dining. And for those looking for something really unique, stop at the Boiling River in Yellowstone National Park. Hot water from a large spring flows into the cool water of the Gardner River, combining to make the perfect soaking temperature. Plus, relaxing in the middle of a warm river is an uncommon—and particularly awesome—treat.
These ideas are just the tip of the iceberg. In Montana's Yellowstone Country, you'll find endless outdoor activities like hiking, fishing and boating, along with festivals, theater, parades and rodeos. Trust us, it's hard to run out of family fun around these parts, and the memories made are priceless.