6 Yellowstone Country Arts and Cultural Events You Don't Want to Miss
6 Yellowstone Country Arts and Cultural Events You Don't Want to Miss
Yellowstone Country is known for endless outdoor adventure and recreation. But tucked in these majestic mountains you'll also find inspired artists, talented musicians and cultural events born of our rich western history. Below, we've highlighted a few of our favorites, but keep your eye out for ongoing festivals, concerts, art events and theater. There's no shortage of entertainment to round out your Yellowstone getaway.
Music in the Mountains
Every Thursday, June through September, 2017
Big Sky, Montana
The magic of a summer evening played out with live music against the backdrop of stunning mountain peaks makes for some serious R&R. Big Sky's Music in the Mountains offers a free outdoor concert series of family-friendly shows featuring a variety of music genres including jazz, bluegrass, rock, country and funk.
The series includes the annual Fourth of July concert followed by a fireworks celebration.
Mark your calendars for a special performance by Shakespeare in the Parks—a professional touring theater group—Friday, September 1, 2017 at 5:30 p.m.
Concerts take place at Center Stage at Town Center Park every Thursday from June through September. The Park opens at 6 p.m. and the music starts at 7 p.m. Food and beverages are available for purchase. Bring a blanket or lawn chair and settle into summer under the big sky.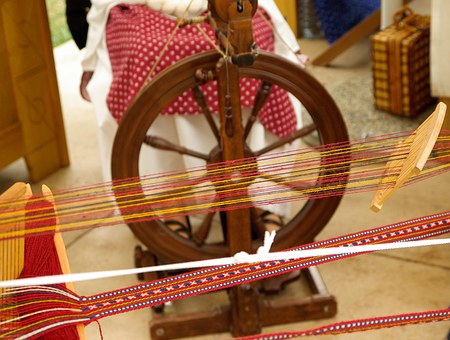 May 6 – 7, 2017
Big Timber, Montana
Once home to 50 bands of sheep with over 1000 animals each, Big Timber has a long history in raising sheep. It stands to reason that fiber art would become a spinoff (pun intended) of Big Timer's livestock business.
No longer just for practical purposes, fiber art turns spinning, weaving, knitting, felting and braiding into wearable and wall-worthy artwork.
Local and regional fiber vendors gather to display and sell their work, provide weaving and spinning demos, and host classes covering a variety of fiber arts. Whether you're interested in creating your own pieces, purchasing art or simply admiring a centuries-old craft, this is not your average festival.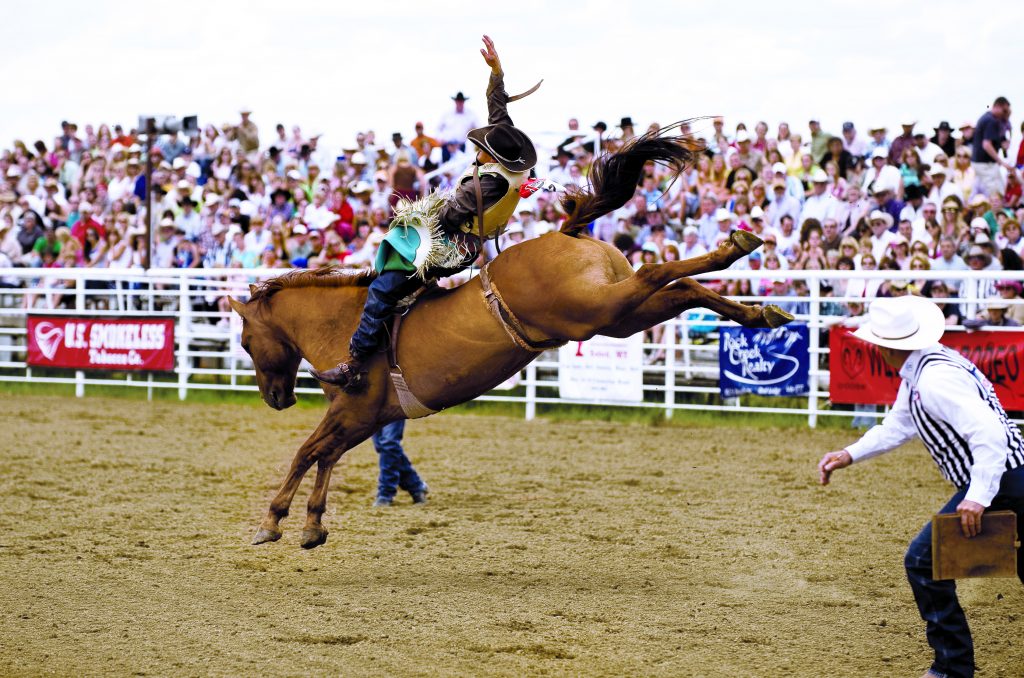 Livingston Roundup Rodeo
July 2 – 4, 2017
Livingston, Montana
Rodeo, Spanish for roundup, has roots in North America dating back to the 1800s when the Spanish settled California and became cattle ranchers. This type of work required skills in roping, breaking horses for riding, herding and branding. Eventually these skills turned into lively competitions among cowboys.
With the expansion of the railroad, and the division of land with homesteaders, long cattle drives were no longer needed and cowboys had to find alternative ways to make a living. Many began competing in professional rodeos. 
The Livingston Roundup Rodeo was started in 1926 by a group of local businessmen as a way to keep travelers in the area. Now in its 93rd year, the rodeo is stronger than ever, offering one of the biggest prize purses in the country. Professional cowboys and cowgirls come from across the nation to compete.
The celebration starts June 24, with a concert featuring Branch and Dean, one of the hottest new country music duos today. Official events begin July 2 with a parade, followed by three nights of rodeo and fireworks.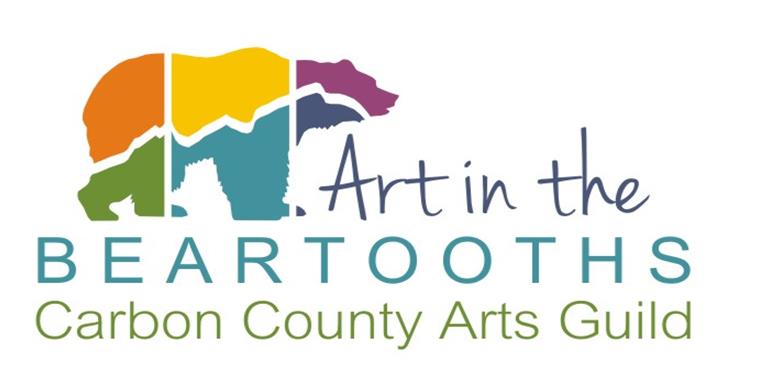 Art in the Beartooths
July 8, 2017
Red Lodge, Montana
In a setting that's considered art itself, Art in the Beartooths in Red Lodge, MT has been bringing painters together to showcase area art, fundraise for the Carbon County Arts Guild and Gallery and celebrate the region's talented artists for the past 44 years.
Each year, the gallery displays the work of three artists who come together with over 30 other artists for a day of live painting followed by an evening exhibit featuring the finished pieces that are then placed for auction. The exhibit tops off with a catered dinner and no-host bar.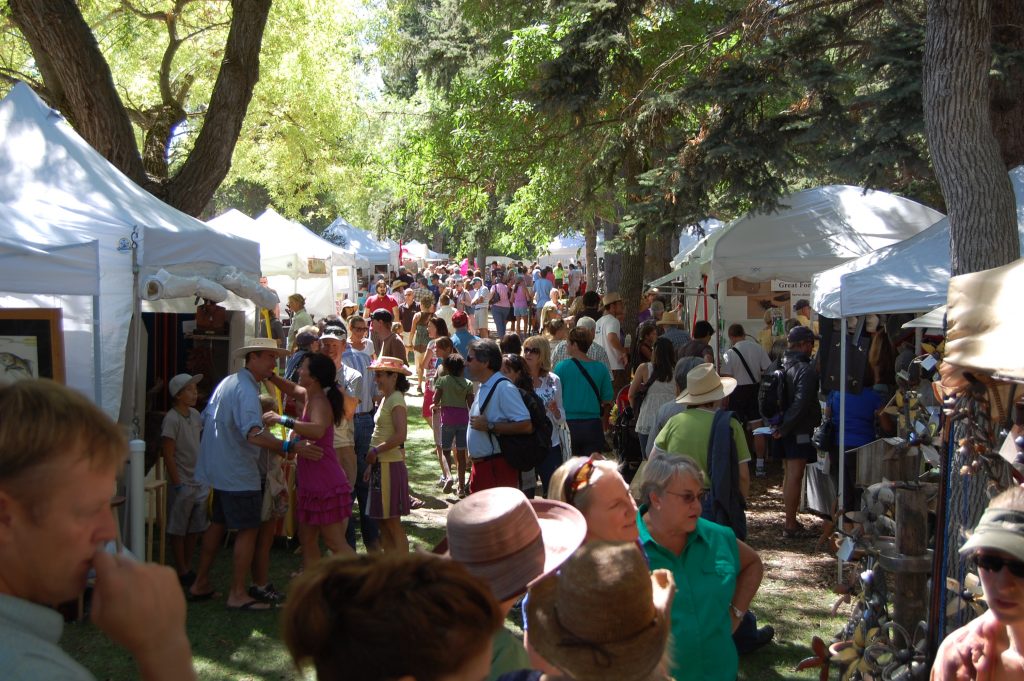 Sweet Pea Festival
August 4 – 6, 2017
Bozeman, Montana
Each summer, family and friends convene in Bozeman, Montana during the annual Sweet Pea Festival, held the first weekend in August. A celebration of the arts, Sweet Pea is filled with music, dance performances, theater, an arts and crafts fair, workshops, food and a beer garden featuring Montana microbrews.
The week kicks off with the Bite of Bozeman. Local restaurants and food trucks line Main Street with small bites to savor. The festival begins Friday with a performance by Shakespeare in the Parks. Saturday morning events start bright and early with a fun run and parade to Lindley Park, full of vendors, stages and activities for the kids.
Saturday night culminates with an outdoor concert known for the kind of music you can help but move to. Enjoy Sunday browsing art, catching up with friends and relaxing at the final musical performances.
2017 marks the 40th year of the festival. Watch for the full schedule coming July 1…it's going to be a good one.
Smoking Waters Mountain Man Rendezvous
August 4 – 13, 2017
West Yellowstone, Montana
For hundreds of years, Yellowstone Country was home to mountain men who survived by fishing, hunting and trapping. Once or twice a year, they would rendezvous to trade furs, replenish supplies and enjoy food, entertainment, friendly competitions and lively company.
Bringing to life the days of the Wild West, the Smoking Waters Mountain Man Rendezvous is a living-history encampment recalling the 1800s with period dress, primitive living, entertainment, demonstrations and seminars. Purveyors of period trade goods, including bead and leatherwork, sell their wares. Traditional competitions such as tomahawk and knife throws, and primitive bow shooting bring sport to the festivities. Listen to cowboy poetry and storytelling to learn a bit about life in a time gone by. Open-fire cooking, musical entertainment and seminars will give you a true feel of how it felt to live, work and trade in days past.
The event takes place at the old airport and is free and open to the public.